Troy awards $300K in small business grants - Troy Record
---
Troy awards $300K in small business grants - Troy Record
Posted: 21 Jun 2021 07:30 AM PDT
TROY, N.Y. — Troy Mayor Patrick Madden recently announced grant awards for 30 small businesses impacted by the COVID-19 pandemic. The city is awarding $300,000 in grants as part of its Troy Small Business Grant Program, a program administered by the Community Loan Fund in partnership with the City of Troy.
"While significant progress has been made to reopen our economy through vaccinations and science-based policy decisions, many of our small businesses are still reeling from the effects of the pandemic," Madden stated.
"This grant funding will help businesses recover lost revenue and welcome back customers as part of Troy's economic recovery," Madden explained.
"We thank the Community Loan Fund for their partnership and assistance to administer this program, and applaud our federal leaders for approving this program to assist small businesses and entrepreneurs in need," Madden added.
"The Community Loan Fund is excited to help Troy's vibrant small business community. This funding and training will help put business owners on even footing again and help them come back from the devastating impacts of this pandemic," Linda MacFarlane, Executive Director for the Community Loan Fund of the Capital Region noted. 
The businesses receiving grant funds are:
Angela's Bridal - $10,000
Ashley Met Carmen LLC - $10,000
Bard and Baker, LLC - $10,000
Brino Incorporated dba The Ale House - $10,000
Bundles of Luv - $5,000
Carmen's Bistro - $10,000
Ekologic, inc - $10,000
Fire and Ash - $10,000
FlowActive, Inc. - $10,000
Snap PhotoBooths - $6,000
KONI'S Broadway Kafe' - $10,000
Lo Porto Ristorante Caffe - $10,000
McAddy's Pub - $10,000
Muza Restaurant LLC - $10,000
National Project Group - $10,000
Pause Gallery/ Paradox Arts Partners, LLC - $5,000
Primo Botanica Chocolate - $9,000
Rare Form Brewing Company - $10,000
Redfront Pizza LLC - $10,000
Shmaltz Brewing Company / 518 Craft - $10,000
Slavonian European Café - $10,000
Sunhee's Farm and Kitchen - $10,000
The Dutch Udder Craft Ice Cream - $10,000
The Hill at Muza, LLC - $10,000
The Rolling Stock Company LLC - $10,000
Troy Quick Shoe Repair Inc - $6,000
Troy Threads LLC - $10,000
UPPmarket, Inc. - $10,000
Villa Valenti Pub - $10,000
Will Kempe's Players Cooperative - $9,000
Applications to the grant program are still being processed, and additional award announcements are expected. 
The Troy Small Business Grant Program focuses on small businesses of 20 employees or less who have experienced a revenue loss of at least 25% as a result of COVID. The program will also include specialized trainings to help business owners adapt to COVID.
The program is funded through the U.S. Department of Housing and Urban Development (HUD) which has allocated $577,015 to the City of Troy as part of a Community Development Block Grant authorized by the Coronavirus Aid, Relief and Economic Security (CARES) Act of 2020.
This represents the fifth COVID grant program the Community Loan Fund has partnered on, and the first with the City of Troy. To date, the Community Loan Fund has helped local organizations and municipalities award $1,306,000.
Check out these great Prime Day 2021 deals from small businesses - CNN
Posted: 21 Jun 2021 12:25 PM PDT
This article is part of CNN Underscored's wall-to-wall coverage of Amazon Prime Day. To find all of our coverage, click here.
Even though Amazon is one of the largest retailers in America, it's still possible to support small businesses during Prime Day. That's because many merchants sell their products through Amazon, and yes, there are deals on those items right now as well. Below, we've rounded up some of our favorite small-business products that you can find on sale at Amazon during Prime Day.
Small-business deals on personal care products
16J Organics Rescue Moisturizing Ointment ($9.00, originally $18.00; amazon.com)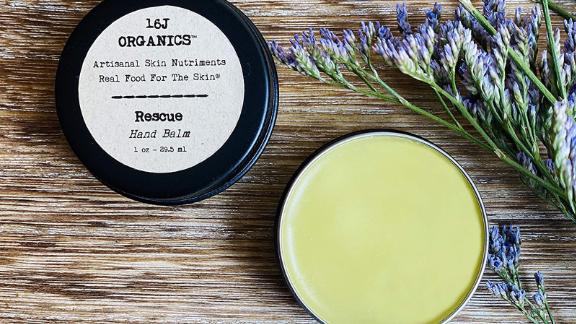 16J Organics, a Black-owned business from New York City, is offering 50% off on this moisturizing oinment formulated with only food-grade ingredients designed to moisturize, soothe and protect your hands and feet.
Thrive Natural Men's Skin Care Set ($30.76, originally $43.95; amazon.com)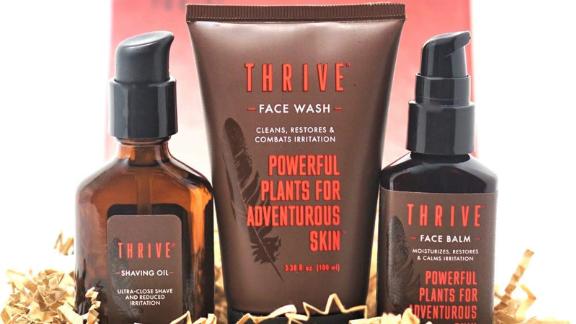 Thrive Natural Care describes itself as a regenerative business that "builds ecological and social capital over time," meaning their products are plant-based from farms that use native plants to improve soil and biodiversity on degraded lands.
Spa Destinations Argan & Açaí Moisturizing Body Lotion ($12, originally $16.00; amazon.com)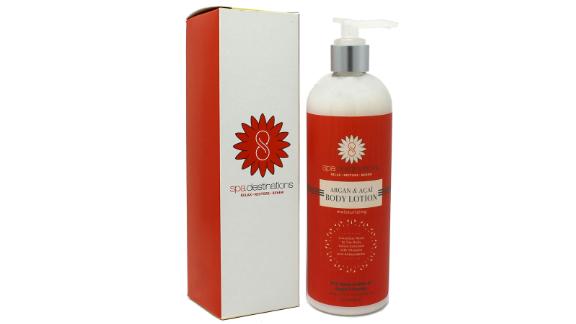 This well-reviewed body lotion is made in the US by Spa Destinations, an environmentally conscious luxury brand designed for at-home spa experiences.
Arkam Premium Beard Straightener for Men ($17.99, originally $29.99; amazon.com)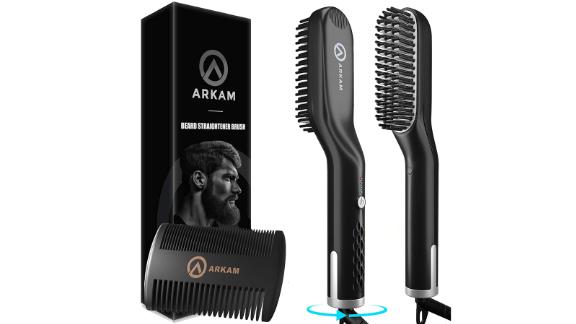 This beard straightener from Arkam, a Massachusetts-based small business, features three different heat levels to target different hair types — thin and fine, medium and wavy, and thick and curly.
Small-business deals on kitchen products
Lillie's of Charleston Hot Sauces Variety Gift Box ($23.18, originally $28.98; amazon.com)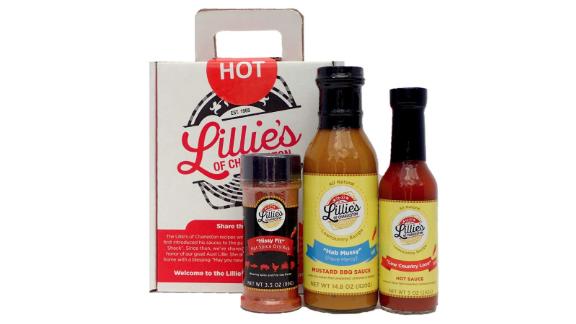 In the mood for Southern barbecue? You won't want to miss out on this gift box of hot sauces from Lillie's of Charleston, a Black-owned business from South Carolina whose recipes have been passed down from generation to generation.
GrowlerWerks uKeg Go Carbonated Growler and Craft Beverage Dispenser ($73.00, originally $99.00; amazon.com)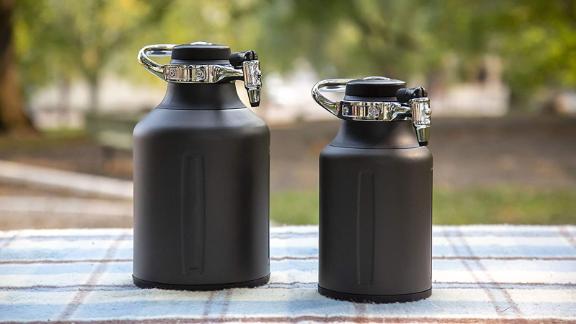 If you're planning to trek through the great outdoors this summer, you'll want to pick up this personal beverage container that can keep beer, soda, cider and other beverages cold for hours and fresh for weeks.
Green Bulldog Reusable Grocery Bags ($18.38, originally $27.99; amazon.com)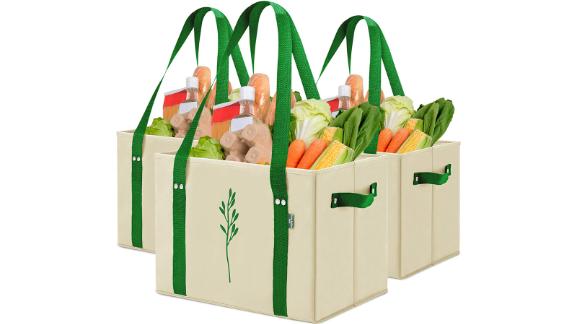 Skip the plastic bags and keep your groceries upright in your trunk with this set of three foldable canvas tote shopping bags.
Small-business deals on jewelry
Luca + Danni Cardinal Bangle Bracelet for Women ($27.20, originally $34.00; amazon.com)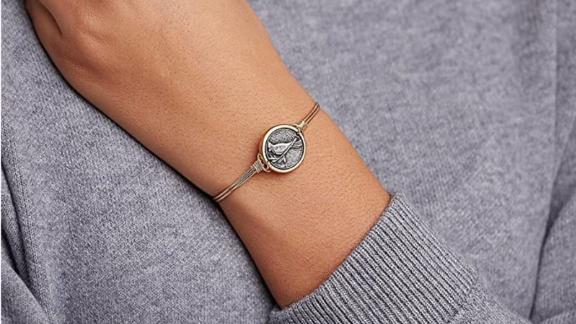 Available in regular, petite and large sizes, this Luca + Danni piece is manufactured out of the same Rhode Island-based factory that has been in the founder's family for over 65 years.
Inspirational Engraved Adjustable MantraBand Cuff Bracelet ($26.25, originally $35.00; amazon.com)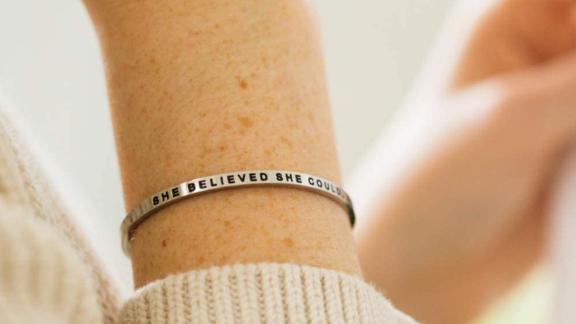 This hypoallergenic, tarnish-resistant, lead-free stainless steel bracelet is engraved with words that MantraBand wants to "be your anchor and your reminder that you have the strength and the will to do what it takes."
Cate & Chloe Heart Shape 18-Karat White Gold Silver Stud Earrings ($15.99, originally $19.99; amazon.com)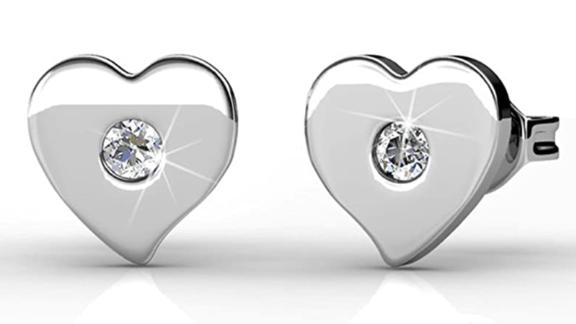 These silver stud earrings with Swarovski crystals are by Cate & Chloe, a design team that aims to create simple, versatile, elegant pieces that can complete every woman's personal collection.
Small-business deals on toys and games
Think Tank Scholar Multiplication Flash Cards ($9.99, originally $25.99; amazon.com)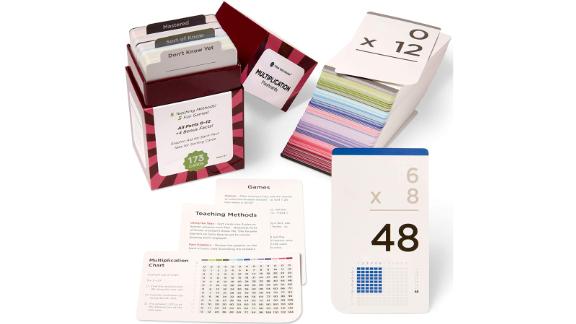 Boys and girls ages 7 to 10 can have fun with figures with this set of award-winning math flash cards, with a tab system that allows parents to organize the cards their child has already mastered apart from cards that are still in use.
Moosh Walks 3D Socks for Girls and Women ($14.85, originally $16.50; amazon.com)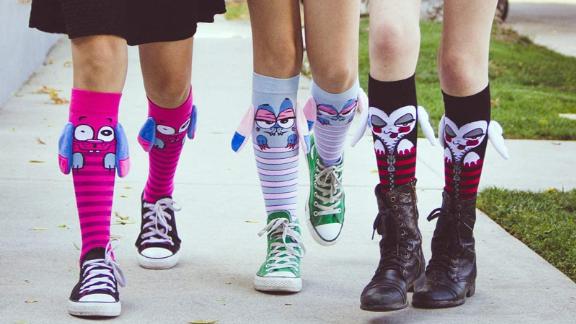 Give your feet personality with each step! These 3D socks are made by Moosh Walks, a girl empowerment company that aims to give young girls confidence and "the ability to stand out, make friends and start a conversation."
Small-business deals on pet supplies
Top Dog Travel Bag — Airline-Approved Travel Set for Dogs ($30.39, originally $39.99; amazon.com)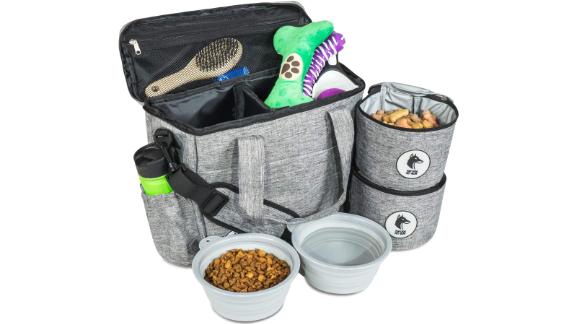 Never forget the essentials when you're traveling with your furry friend by grabbing this dog bag that includes a front magnetic sleeve pocket, a water bottle holder, a zippered side pocket, an internal zippered mesh pocket and a removable internal divider to hold everything in place.
Pawler Bigger Dog Pooper Scooper ($19.99, originally $32.99; amazon.com)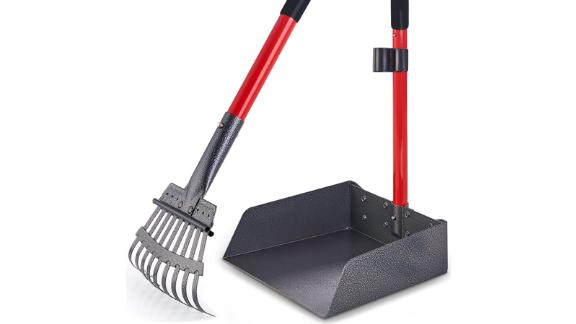 Make life with your dog a little bit easier with this pooper scooper that features a large tray, long handle and durable yet lightweight construction. As one Amazon reviewer notes, "It's BIG!"
Tooth & Honey Big Dog Stripe Shirt Pullover ($29.60, originally $37.00; amazon.com)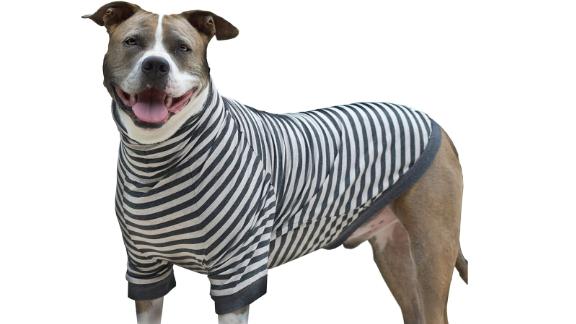 Nothing says your large dog can't be both tough and stylish at the same time. Tooth & Honey designs original clothing that's great for surgery recovery, keeping warm, shedding and just looking downright adorable.
Campaign encourages residents to support small business - New Canaan Advertiser
Posted: 21 Jun 2021 08:34 AM PDT
CHARLESTON, W.Va. (AP) — A new campaign is encouraging West Virginia residents to support small businesses as the economy continues to reopen.
The West Virginia Small Business Development Center launched its "Come In, We're Open" campaign on Sunday. It's an invitation to people to visit local businesses in their communities, center Director Debra Martin told The Exponent Telegram.
Small Business 101: How to Start, Grow, and Thrive (Parts 3 and 4) - easthartfordct.gov
Posted: 21 Jun 2021 09:39 AM PDT
Are you thinking of taking the next step and opening your own small business? Are you newly in business but need some support? The East Hartford Public Library will host two virtual programs this month that will provide information for anyone interested in starting their own business or who has started a small business and wants to learn more about what it takes to be successful. 
Small Business Development 101:  How to Start, Grow, and Thrive parts 3 and 4 will take place on Tuesday, June 22nd and on Tuesday, June 29, both from 12:00 – 1:00 PM.
The series focuses on help available for both aspiring and established small business owners from the Small Business Administration and the Connecticut Small Business Development Center, as well as programs available through Goodwin University and the University of Hartford Women's Business Center. The webinar on June 22 (part 3) will delve into e-commerce and online marketing. The webinar on June 29 (part 4) will be networking-themed, with a focus on resources available from the CT River Valley Chamber of Commerce. There will be presentations at both webinars from local business owners who will talk about their paths to success and answer questions.
The programs are free and open to all, though there will be a focus on East Hartford.
The programs are being hosted in partnership with East Hartford CONNects, the Town of East Hartford Development Department, the Small Business Administration, the Connecticut Small Business Development Center, the University of Hartford Women's Business Center, Goodwin University, and the CT River Valley Chamber of Commerce. 
For registration, visit the library's website (www.easthartfordct.gov/library) and click on "events calendar." You may register for one or both webinars, which will also be streamed on Facebook Live on the library's page: https://www.facebook.com/easthartfordpubliclibrary.
Are There Privacy Laws that Apply to Your (Small) Business? - Woburn Daily Times
Posted: 21 Jun 2021 06:00 AM PDT
BOSTON, June 21, 2021 /PRNewswire/ -- Most people are aware of the General Data Protection Regulation (GDPR) in effect in the European Union and many are aware that the United States does not have a comparable federal law. The US has some industry-specific laws, such as the Health Insurance Portability and Accountability Act (HIPAA) that applies to the healthcare industry and the Gramm-Leach-Bliley Act that applies to financial institutions, but no law that protects consumer information generally across all industries. But the lack of a general privacy law like the GDPR does not mean that US companies have no privacy obligations. In fact, companies operating in the US can have an even more complicated web of privacy laws to navigate than European companies do.
In the absence of a comprehensive federal law (and the improbability that Congress will enact one in the foreseeable future), individual states are beginning to tackle the issue on their own. California adopted the California Consumer Privacy Act (CCPA) in 2018 and California voters modified the CCPA by adopting the California Privacy Rights Act (CPRA) by ballot initiative in 2020. Virginia passed its Consumer Data Protection Act (CDPA) in March 2021. Eleven other states have one or more bills pending. Nine states have debated bills that either died in committee or were postponed. While there is not yet broad consensus on what a privacy law should include (which is why 20 states have debated – but not yet adopted – legislation), there is broad consensus that legislation is needed and discussions will undoubtedly continue in the 48 states that have not yet found an acceptable compromise.
These state laws are creating a patchwork of privacy laws that can be more challenging for businesses than a single federal law. First, when legal theories evolve at the state level, businesses that operate across state lines need to monitor the laws of all the states they touch. Second, dissimilar state laws require businesses to sort out how to apply different laws to different consumers. For example, almost every law defines "personal information" slightly differently, so a business needs to decide whether to operate under a single definition that will satisfy all states' laws or to try to apply different standards to different states' residents. And, because the California laws require businesses to disclose consumers' right to opt out of sales of their personal information, companies who have California customers need to choose between extending those opt-out rights to all consumers (regardless of state of residence) or trying to explain to consumers from New York, Colorado, or any of the other 47 states that they don't have a right to opt-out because they aren't California residents.
There are no easy answers for businesses, particularly for smaller businesses that lack internal resources to monitor multiple states' laws and maintain compliance policies and procedures that work across their entire geographic footprint. That said, there are a few strategies that most businesses should adopt:
Know what personal information you are collecting, why you are collecting it, and where you keep it. These are important first steps for many reasons, including that it's impossible to protect information – or to respond to consumer requests to update or delete information – if you don't know what information you have or where it is.  Analyzing why you are collecting the information also facilitates data minimization, where a business limits the information it collects to what it actually needs for the purposes it has disclosed to its customers and only keeps the information for so long as the business needs it. Data minimization increases customer trust and decreases the risk of loss from a security breach.
Know the laws of the states in which you have offices or customers or are otherwise "doing business." Privacy laws apply based on where the consumer lives, not on where the business is headquartered or which state's laws are selected in the company's Privacy Policy or contracts. If a company is doing business nationally, then it needs to know all 50 states' privacy laws. A small business that is not operating nationally still needs to comply with the laws of the states in which it is operating or in which the majority of its customers reside. That starts with the states in which the company offices are located, but also includes states in which the company is qualified to do business as a foreign corporation, licensed for a particular line of business, or subject to state tax. Even if a company isn't "doing business" in a state as defined under state law, if it targets customers in the state, or a significant number of its customers are residents of the state, compliance with the state's privacy laws may technically be required or at least a pragmatic option for customer relations purposes or to avoid conflicts with the state attorney general.
Always consider privacy and data security when you are about to make an investment in computer equipment, software, or a new business line. These are inflection points where the cost and complexity of enhancing privacy and data security can be minimized. "Privacy by design" is much easier than "privacy by retrofit."
Make sure the Privacy Policy on your website is complete and accurate. From the consumer's point of view, there shouldn't be any "gotchas." Most of the state laws that are being debated or adopted require that a business disclose what personal information it is collecting, what it does with the information, and with whom it shares the information. Consumers lose trust (and file lawsuits) when their information is collected or used in ways that were not disclosed and they didn't expect. If a business details its information practices in its Privacy Policy – even if it doesn't think it is obligated to do so – there is less of a risk of a disconnect between the company's use of the information and the consumer's expectations. As for accuracy, the Federal Trade Commission (which has been the primary federal protector of consumers' privacy rights under the Commission's authority to police unfair or deceptive trade practices) typically focuses on situations where the company overstated its privacy or data security practices, such as claiming that it "safeguard[s] our Customers' personally identifiable information by using industry standard practices" when, in fact, the company did not use "readily available security measures…." In the FTC's view, there's no place for puffery in a Privacy Policy.
Understand the privacy implications of how you use information. Does your website use cookies to track users' actions on your website? Do you use Google Analytics to understand how customers are using your website or to serve up customized advertisements? These are all ways companies use personal information and they all affect the explanation in your Privacy Policy of what information you collect and how you use it. Some uses – particularly in connection with behavioral advertising – can even constitute "selling" personal information for purposes of the

California

laws, even if you would never dream of selling a customer list in the traditional sense.
Privacy policies and data security programs can – and should – have different levels of complexity, depending on the nature of your business, what information you collect, and how the information is used. But every business collects personal information in some way, shape, or form, so every business should think through the issues that are relevant to it and develop a privacy and data security strategy that fits its size and needs.
Nancy R. Wilsker is an attorney and partner at Hinckley Allen. She counsels clients broadly on operational and business issues, including matters relating to the design, implementation, and maintenance of retail banking products (including online and mobile banking programs); general regulatory compliance; marketing programs; prepaid products; payment systems; privacy policies and information security policies; dealings with supervisory agencies; cash management systems; and vendor agreements.
Contact:
Nicholas Puleo,
View original content to download multimedia:http://www.prnewswire.com/news-releases/are-there-privacy-laws-that-apply-to-your-small-business-301315353.html
SOURCE Hinckley Allen