Is Your Small Business Losing Customers to Poor Website Speed? - Atlanta Small Business Network
---
Is Your Small Business Losing Customers to Poor Website Speed? - Atlanta Small Business Network
Posted: 07 Apr 2021 03:00 AM PDT
Have you ever visited a website that was so slow that you immediately clicked off the page? It happens all the time, and it drives away readers and customers and can even lower your rankings in the search engines. Fortunately, smart web developers are acknowledging that speed matters.
In fact, more and more serious website owners are hiring third-party agencies to help them improve their website's load times. It's that important to helping them retain visitors. You can have the best site in the world, but if it doesn't load quickly enough, you're losing business.
Why Website Speed Matters
Why is website speed such a big issue? People are more impatient than ever and won't stick around if the information they're looking for doesn't pop up quickly. If your website doesn't load in two seconds or less, there's a good chance you'll lose your viewer. In fact, Google recommends that website owners aim for a page load speed of under a half-second.
Could your website use a speed boost? Every millisecond matters when it comes to web performance. The attention span of online users grows shorter and shorter by the day since they have so many options and many will click away from any website that takes too long to load.
According to a survey carried out by CrazyEgg.com, 52% of customers said that how fast a page loads influences how loyal they are to that site, and 44% said they tell others when they have a bad experience with a website loading. Faster load speeds also increase the odds that a viewer will purchase an item or items.
Plus, Google considers how fast a website loads when determining how high a site rank. Google knows that people are far more likely to click on a link to a web page if they can see that the page is loading quickly. (Hence the reason Google has their special brand of speed test called PageSpeed.)
Test Your Website Speed
There are a number of sites online where you can check your page load speed, including Google's PageSpeed. Another popular tool for checking website loading speed is called Pingdom. Regardless of which you choose, test loading speed from various locations around the world. Most sites that check loading speeds will allow you to do that. Some of the sites where you check speed will be close to your data center, but you should also check speeds at distant locations. Some sites will also allow you to test website loading speeds from multiple locations at once.
Speed Up Your Website
Once you know you have a website that takes longer than two seconds to load, you have some work to do. Some of the simpler things you can do are to:
Allow web page caching. This will speed page loading for repeat visitors.
Reduce and optimize image sizes, as large file sizes load slowly.  If you use WordPress, there are plug-ins that will do this for you.
Use a plug-in to minify your code, including HTML, CSS and Javascript files. This will minimize your code, so it's less bloated and your page will load faster.
Reduce page redirects, as each time a page redirects, a request must be initiated to the new page and a response returned. This takes time and reduces page load speed.
Use a software to compress the size of your HTML, CSS, and Javascript files.
Another option is to use a CDN (content distribution network), like CloudFlare, to distribute your webpage files across a variety of servers. This makes it possible for viewers to get your data from a site that's closest to them and that speeds up page loading.
How do you know which of these are slowing your load speed? There are various tools online that will analyze your webpage for problems that are slowing your page load time. An example is PageSpeed Insights tool. To use it, enter your website address into a bar and it will give you a full report. Once you know what's slowing you down, you can make the appropriate changes so your visitors can enjoy a smoother, faster experience on your site.
The Bottom Line
Speed matters. There's no way around it. So, check your website loading speed and optimize it. Your visitors will appreciate it and you'll enjoy the added traffic and profits that a faster-loading website offers. It's worth the effort!
---
The Atlanta Small Business Network, from start-up to success, we are your go-to resource for small business news, expert advice, information, and event coverage.
While you're here, don't forget to subscribe to our email newsletter for all the latest business news know-how from Atlanta Small Business Network.
Small Business Focus: Cosmopolitan Plated - ARLnow
Posted: 07 Apr 2021 10:15 AM PDT
This column is sponsored by BizLaunch, a division of Arlington Economic Development.
By Alex Held, Small Business Manager
Originally a personal chef for celebrities in Atlanta, Jennifer Jones, Creative Founder of Cosmopolitan Plated, launched her company in Arlington in 2016.
"I went from a personal chef who needed something more out of life to start a business where I could fully incorporate who I am," Jones said.
In searching for markets to locate Cosmopolitan Plated, the Washington region attracted Jones. She knew the area had a large target demographic of consumers with high disposable incomes, wanting to connect with others through creative group cooking experiences.
Cosmopolitan Plated's initial offering was a $40 class called "Dinner on the Dime," a weekday class on Capitol Hill that taught attendees how to make fun, fast and affordable meals.
"I wanted to create a class where people felt comfortable to come as they are, and the outside world didn't matter," Jones said.
As Cosmopolitan Plated added additional classes, including Brunch & Bubbly, more people became aware of the experiences, and the company's following grew. During this time, companies became interested in Cosmopolitan Plated for customized team-building workshops, using cooking to create a stronger bond among teams.
"There are no titles or hierarchy in my cooking classes, and once you drop that, it provides an opportunity to see people for themselves," Jones said.
From 2017 through 2019, Cosmopolitan Plated saw consistent growth from community referrals and media placements within the B2B and B2C segments. In 2019 Jones came to BizLaunch for expansion ideas and connections, enabling her to fully realize her company's potential.
Then came 2020.
"In January 2020, I thought 2020 was going to be the best year ever, as I exceeded my revenue target week after week," Jones said.
In February 2020, Jones began to notice a decline within her B2C clientele as the COVID-19 pandemic began taking hold in other countries. Meanwhile, a client mentioned that their company was suspending all travel and meetings indefinitely.
"I realized after speaking with my client that if people can't get physically together, I'm out of business," Jones said.
However, she continued to push forward and reimagined her business model to prepare for a COVID-19 world.
"I went on Amazon and began ordering earpieces, mics, lights and other digital streaming tools, and by the first week in March, I was up online and prepared to offer classes digitally," Jones said.
By this time, the shutdowns began coming state by state, and Jones quickly tested her digital platform and used ARLnow's free event listings to market her new service offerings.
"I wanted to give community information to help people prepare, and so my digital classes became a Q&A initially," Jones said.
Since Cosmopolitan Plated began offering classes online in March 2020, it's allowed the company to become more multifaceted. Originally, Cosmopolitan Plated primarily served customers within the Washington region. Now, Cosmopolitan Plated is serving clients all across the United States — and internationally, with her recent team-building workshop with a company based in the United Kingdom.
"During the last year, the resource that has helped the most was the community, from referrals and testimonials from customers and community members sharing necessary information. It's helped to sustain and grow my business from the very beginning and helped it thrive during a challenging year," Jones said.
If you're a small business owner in Arlington and need help making your business more multifaceted like Cosmopolitan Plated, BizLaunch can help. Our new program, ReLaunch, provides firms with no-cost business consulting and website or e-commerce solutions. Visit www.relaunch.business for information and apply today.
For more information about Cosmopolitan Plated, including how to book a custom team-building workshop or to take one of her virtual cooking classes, visit www.cosmopolitanplated.com.
Coalition of small businesses pushing for tougher antitrust measures - Greater Baton Rouge Business Report
Posted: 06 Apr 2021 08:01 AM PDT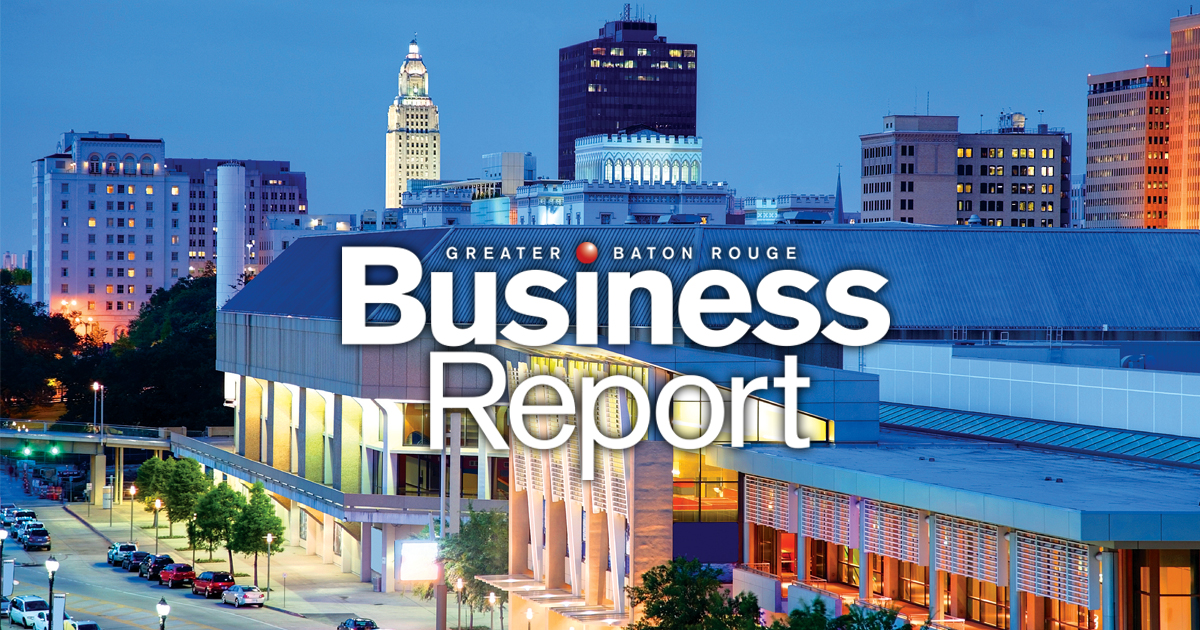 Merchant groups are forming a national coalition to campaign for stricter antitrust laws, including measures they hope could force Amazon to spin off some of its business lines, The Wall Street Journal reports. 
The effort is being launched today by trade groups that represent small hardware stores, office suppliers, booksellers, grocers and others, along with business groups from 12 cities, organizers say. Merchants plan to push their congressional representatives for stricter antitrust laws and tougher enforcement of existing ones.
The groups, which collectively represent thousands of businesses, want federal legislation that would prevent the owner of a dominant online marketplace from selling its own products in competition with other sellers, a policy that could effectively separate Amazon's retail product business from its online marketplace. 
Members of the House Antitrust Subcommittee are considering legislation along those lines as they weigh changes to U.S. antitrust law, though no bill has yet been introduced. The merchant groups also want tougher enforcement of competition laws and legal changes that would make it easier for the government to win antitrust lawsuits against big companies. 
In a statement, an Amazon spokesperson says the company's critics "are suggesting misguided interventions in the free market that would kill off independent retailers and punish consumers by forcing small businesses out of popular online stores, raising prices, and reducing consumer choice and convenience." Read the full story.
TikTok made me buy it: Small business edition - NRF News
Posted: 07 Apr 2021 09:14 AM PDT
Since the start of the pandemic, TikTok has exploded on the social media scene. As of early 2021, 698 million people worldwide use the app monthly.
Small business owners have been flocking to the app to showcase their unique and often handmade products. Businesses selling everything from jewelry, makeup and self-care products to keychains, upcycled clothes and self-defense tools, have seen massive success following a viral video.
Some business owners, such as @CeoLiv or @KyloSquash, have reported a large increase in sales as a result of TikTok. They have been able to increase production, pay off bills, provide for their families and even help others by offering tips and consulting on how to start a small business.
Rather than making a simple video, many users will highlight different aspects of their business, including packing orders, the packaging they use or actively making the products.
A popular technique involves making videos while packing a specific order, which encourages potential customers to make a purchase in hopes they will be featured. Small businesses use popular sounds or hashtags (#SmallBusinessCheck currently has 8.5 billion views) to increase visibility or make the videos a more immersive experience by using stop motion or including a voiceover of an interesting story. Learn more about the new ways that retailers are reaching their customers by joining us this summer at NRF Retail Converge.
Small business owners are shifting worries from COVID to inflation - Yahoo Tech
Posted: 07 Apr 2021 04:35 AM PDT
Axios
Reproduced from KFF COVID-19 Vaccine Monitor; Chart: Axios VisualsMany coronavirus vaccination sites are making it easy for people to shop for the vaccine they want.Why it matters: Public health officials have advised for months that the best vaccine to get is the one that's first available. But giving people a choice about which shot to get could help improve overall vaccination rates, especially among more hesitant Americans.Stay on top of the latest market trends and economic insights with Axios Markets. Subscribe for freeBy the numbers: Johnson & Johnson's one-shot vaccine is particularly popular with people who say they want to wait and see how the vaccine is working for others before getting it, according to recent KFF polling. Among Americans open to getting vaccinated, only 28% said they had a strong preference of which shot they want, and nearly half said they didn't have a preference. Similar shares said they would "definitely" get each of the three vaccines authorized for use in the U.S., although J&J had a slight edge over Pfizer and Moderna's two-dose vaccines. Among those with a brand preference, about a quarter said they prefer a single-dose vaccine.Where it stands: Vaccine Finder, a website that helps people find open vaccine appointments, allows people to select which vaccines they want to search for. The site is operated by Boston Children's Hospital and supported by the Centers for Disease Control and Prevention.Federally run mass vaccination sites also often publicize which vaccine they're offering.Zoom in: CVS lists which vaccine is being offered at all of its locations administering shots. "We want people to know what they'll be receiving, and prepare accordingly. This of course means being aware of booster shot requirements for Pfizer and Moderna vaccines (which are booked at the same time as the first shot)," CVS spokesperson T.J. Crawford said.CVS doesn't think giving people this information will impact those still waiting for a vaccine, Crawford said. "Appointments are filled fast across the board, including where we've offered the Johnson & Johnson vaccine. Based on what we've seen, people do believe 'the best vaccine is the one available.'"Publix administers both the Moderna and Johnson & Johnson vaccines, but offers specific "booking opportunities" for each throughout the week. In Florida, for example, it administers Moderna on weekdays and J&J on weekends, and people sign up a few days ahead of time.What they're saying: Giving people the option to sign up for the vaccine they want has its tradeoffs. On the one hand, it could increase overall vaccine uptake.It could also help overcome certain barriers to getting vaccinated for certain populations. For example, people who have a hard time getting off of work or who are afraid of needles may prefer the J&J shot, said Tara Kirk Sell, an assistant professor at the Johns Hopkins Center for Health Security.But if people delay getting vaccinated to wait for the shot they want, that could be a bad thing. "With cases rising and variants circulating, this is not the time to delay," said Ashish Jha, dean of the Brown University School of Public Health. The bottom line: "I do think you could end up with a line [for one vaccine] versus not on the other," Kirk Sell said. "But at the end of the day though, I respect people's ability to make choices, and that's certainly part of this as well."Like this article? Get more from Axios and subscribe to Axios Markets for free.