Why 2021 is the year to start your small business - Bankrate.com
---
Why 2021 is the year to start your small business - Bankrate.com
Posted: 22 Mar 2021 04:00 AM PDT
A common question many hopeful, yet hesitant, entrepreneurs ask me concerns timing. "Should I put my idea into action now, or would it be better to wait?"
My answer: As long as you're excited and prepared, this is a uniquely ideal year to launch. The best businesses to start in 2021 include everything from e-commerce to personal fitness training to pop-up dining establishments.
So, this week, I'm dedicating Business Banter to the seven reasons 2021 is especially perfect for start-ups.
Have a business question for Erica? Drop her a line at the Ask Bankrate Experts page.
Commercial space may be a steal
If you've been wanting to lease an office or open a shop, restaurant, cafe, gym or anything else that requires a storefront, you're probably in a great position right now. In many parts of the country, commercial space can be negotiated so the rent is affordable, and some prices are already discounted.
There are also interesting options available for small businesses, such as short-term leasing arrangements and shared spaces, which can lower costs because the rent is covered by multiple people.
Austerity is giving way to indulgences
In 2020, the economy retracted as people shopped less, stopped going out for drinks and food and all but ceased traveling. As the pandemic subsides, however, nearly all regions in the U.S. will open up—as well as consumers' wallets.
Pent-up consumer demand is real. Some forecasters are predicting this decade may be a roaring 20s, which isn't so much about the flapper costumes and jazz but about a spike in consumer spending. So, if you've got a product or service to sell, get ready for eager buyers.
You were laid off
If you lost your job last year, you were among millions who also did. The country's unemployment rate hit 14.8 percent in 2020, a level not seen since data collection started in 1948, according to the Congressional Research report. Today, many people are still left without a traditional paycheck.
Instead of depending on a company to hire and keep you on as an employee, you may want to take charge and create your own career. At 23 percent, the top motivation people cite for starting their businesses is the desire to be their own boss, according to the 2021 Guidant Financial and the Small Business Trends Alliance survey. That number is followed by dissatisfaction with corporate America at 17 percent—an 11 percent increase over 2020, likely due to the struggles (including layoffs) employees faced during the pandemic.
You have an incredible idea
After interviewing countless small business owners about their individual motivations for starting a business, a constant theme emerged: each had a terrific plan and the energy to see it through to fruition. And almost everyone wished they had started their business sooner. So, if you have a concept that you're truly excited about, stop putting it off. Every year you delay will be time wasted.
Need guidance on the best industries to start a business in 2021? According to ReallySimpleSystems, you may want to focus on food delivery or health and wellness. As far as best online businesses to start in 2021, Shopify suggests everything from selling your own handmade products to reselling clothes and other items for a profit.
You've already done the legwork
You've talked to people within your industry, met with mentors, bored your friends and family members about what you want to do, took everyone's advice under consideration (after insisting they all tell you the unfiltered truth) and developed a viable business plan. You're already in great shape.
Funding is available
Launching a business typically requires more capital than most people have in savings. Thankfully, there are many financing sources available. This includes asking people who you trust to invest, participating in crowdfunding platforms (such as Kickstarter), borrowing from a bank and pursuing Small Business Administration loans.
Do not forget small business credit cards. Those with 0 percent intro APRs are packed with valuable rewards. The 0 percent timeframe means that you can charge what you need for the business but won't be charged anything in finance fees on revolving balances. If there is a debt remaining at the end of the introductory term, the issuer will assess interest based on the card's regular rate, so keeping that in mind and planning ahead will be essential.
Here are just a few examples of business credit cards that offer 0 percent APR introductory rates and great rewards:
Make sure to review other business credit card options before deciding on the right one for you. Not only should it match your credit rating, but you will want it to have the right types of rewards for your needs. To qualify, good to excellent personal credit is usually necessary.
Once you have the card, you can start to build your business credit profile by using it responsibly. Eventually a corporate card may be in your future, which is designed for businesses with millions of dollars in annual revenue.
I firmly believe that 2021 will be a yearlong springtime for small businesses. With intense hardships receding into the past, passionate new entrepreneurs are ready to burst onto the scene.
The information about the U.S. Bank Business Cash Rewards World Elite™ Mastercard® has been collected independently by Bankrate.com. The card details have not been reviewed or approved by the card issuer.
Are Crypto Rewards Credit Cards A Good Idea? - Quad-Cities Online
Posted: 22 Mar 2021 06:00 AM PDT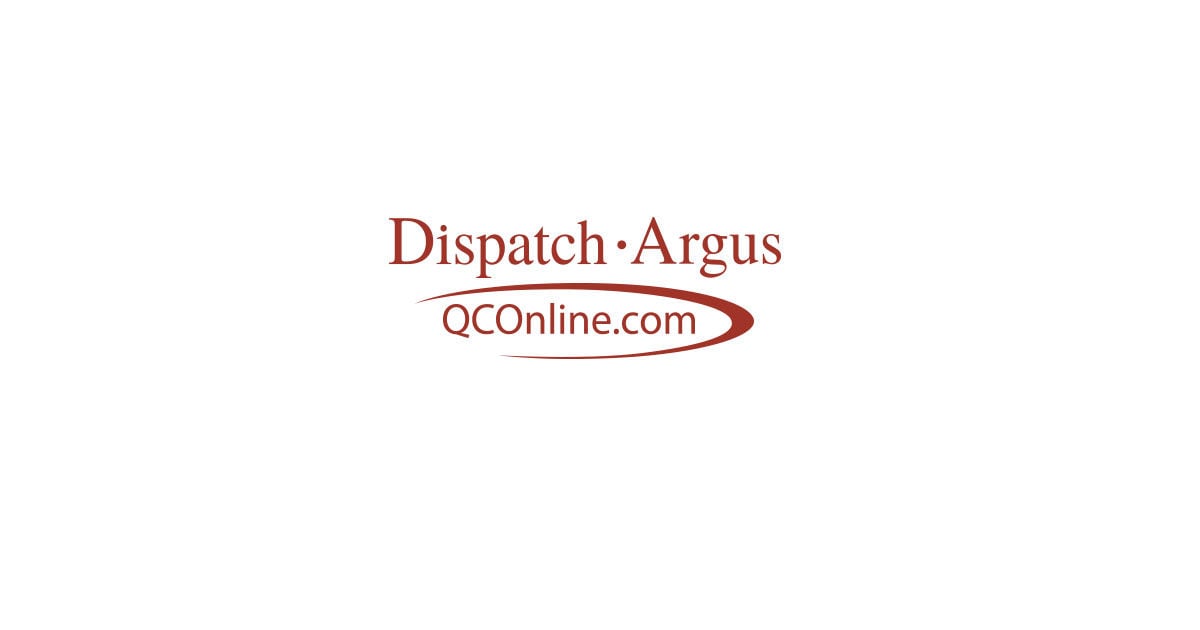 Crypto rewards credit cards are the newest incentive-style payment option meant to reward users via the ability to earn cryptocurrencies. In fact, crypto rewards credit cards are so new that there are none actually available on the market at the moment, although several are scheduled to be released sometime in 2021.
These cards can be great for varying degrees of crypto enthusiasts—from the crypto curious person who is finally ready to dabble in cryptocurrency but does not have the risk tolerance to jump in the market, to those deep into crypto—the ones who have a strong belief in the longevity of the digital currency movement and its potential for growth and profit.
Introduction and A Short History
Cryptocurrencies haven't been around for too long, but their short history has not hindered them from making some monumental achievements.
Earlier forms of electronic money emerged in the late 1980s, but it wasn't until 2009 that a truly decentralized cryptocurrency, known as Bitcoin, hit the market. Considered to be the pioneer of the movement, Bitcoin was introduced by an anonymous individual or group of individuals, no one really knows, using the pseudonym Satoshi Nakamora. When Bitcoin first entered the market, it was valued at basically nothing. That's right—it was essentially worthless when applying a fiat value to it. By 2010, it was worth roughly 0.0008 USD. In February 2021, Bitcoin value topped $50,000 per coin.
As Bitcoin grew in popularity, loads of other cryptocurrencies emerged—estimated at over 4,000 as of early 2021. Users now have more options than ever when it comes to cryptocurrencies.
Crypto Rewards Credit Cards
Crypto rewards credit cards are the newest tool popping up in the field of digital currencies and so far their rewards incentives look pretty enticing, and even more so if cryptocurrencies continue to gain value at the rapid rate they are gaining today. But what exactly are crypto rewards credit cards?
Although on the surface they sound confusing, crypto rewards credit cards are really no different than most traditional rewards credit cards. Just like the majority of credit cards in circulation, the transfers are facilitated through the world's largest payment processing networks: Visa or Mastercard. So if your crypto rewards card is issued by Visa, your card will be accepted everywhere Visa credit cards are accepted.
Depending on their processing network, Crypto rewards cards can also be eligible with the benefits and card protections offered by Visa or Mastercard, but as of now, those specific benefits have not yet been released to the public.
The next similarity lies in how to actually use crypto rewards cards for purchases. Just like traditional credit cards, crypto credit card holders will be issued a line of credit depending on their creditworthiness. These funds can then be used to make purchases in USD. When you spend, you will be responsible for paying back what you borrowed and potentially charged interest on purchases if they are not paid back before your billing cycle ends.
Lastly, each time you spend with your crypto rewards credit card, you will be eligible to earn rewards. While some credit cards offer airline miles or cash back, crypto credit cards reward you with Bitcion and other cryptocurrencies.
What is a Crypto Debit Card
The rise in cryptocurrency popularity has simultaneously created a need for crypto holders to be able to quickly access their funds for spending. Up until recently, the only options for cryptocurrency owners was to either invest and hold long term (HODL) or speculatively trade. In order to cash out their crypto to fiat currency for day-to-day spending, holders need to convert their coins to a fiat currency and then wait for their funds to hit their bank account. This is a slow and inefficient way to access funds.
To meet this need, crypto debit cards began popping up on the market. Their launch revolutionized the movement, helping to drive interest and ultimately, public adoption. Although we have all seen the growth of cryptocurrency, the inability to spend it in a real world setting made it more of a "Monopoly" type of money for many.
Crypto rewards debit cards can be used at merchants just like a standard debit card is used, but instead of being backed by a bank account, it is backed by your own crypto wallet. Think of it as more of a prepaid debit card than a traditional debit card.
First, the cryptocurrency is converted into the user's choice of fiat currency before being loaded to the debit card. Once loaded and ready to use, purchases are processed in that specific currency. Rewards, however, are given as a specific digital coin depending on the debit card.
Many of these crypto debit cards also earn rewards in the form of cryptocurrencies on day-to-day spending. Some cards can even offer pretty lucrative rewards, depending on how you value digital currencies.
Crypto debit cards, similar to crypto credit cards and other traditional payment options run on the major payment processing networks like Visa and Mastercard. If your crypto rewards debit card is issued by Visa, the card will work anywhere Visa is accepted. You can even withdraw cash from ATMs worldwide with crypto debit cards.
Crypto Rewards Credit Cards vs. Crypto Rewards Debit and Prepaid Debit Cards
Despite running on major processing networks and having the ability to earn rewards in the form of cryptocurrencies, crypto rewards credit cards are actually quite a bit different than the prepaid debit options available.
The main difference is that with crypto credit cards, cardmembers make purchases on credit via the credit line allowed by the issuing institution and are responsible for paying back the balance. Crypto debit cards involve the user using their own funds—if they don't have the money, they can't use their card.
One pitfall of the crypto prepaid debit cards when compared to crypto rewards credit cards is that they generally earn rewards in a bank specified crypto, which is usually significantly less valuable than some of the more popular cryptos like Bitcoin and Ethereum.
The Crypto.com Rewards Visa card*, for example, touts up to 8% back on all purchases but the reality is not quite as exciting. It earns that 8% back in the form of CRO rewards, Crypto.com's own coin token, which are valued around just 0.08 USD. A $100 purchase would earn 8 CRO, but once converted to USD, it's actually closer to $6.40. Still, a 6% cashback card on purchases is a great deal, but with the volatile crypto market, if the coin trends downward, that percentage can dip significantly.
Another essential difference is the proof of stake obligation of many prepaid debit cards. Proof of stake, in its most basic form, is when a crypto holder contributes some of their digital coins to a specific blockchain network in order to support said network. Some debit cards require proof of stake as a term of card membership.
These requirements can be quite significant and tying up your money with the issuing financial institution may not be worth the opportunity cost. Rewards may not compensate for the loss incurred from tying up your capital.
Comparing Crypto Credit Cards
The world's first actual crypto credit card isn't available quite yet, but should be on the market and available to U.S. residents sometime in 2021. The BlockFi Visa credit card is unique in that it is one of the only rewards cards that earns Bitcoin cashback, which is currently the most valuable and sought after cryptocurrency.
The BlockFi Visa credit card's welcome offer of $250 after spending $3,000 in the first 3 months of membership is a pretty standard offer compared to similar traditional credit cards on the market. It comes with a $200 annual fee. Purchases earn 1.5% back in cryptocurrencies and will be deposited into your account each month. More details have yet to be released.
If you want to snag a BlockFi Visa when it becomes available, make sure to get on the waitlist.
The Gemini Credit Card, like the BlockFi Visa, has the ability to earn rewards in the form of Bitcoin and other cryptocurrencies. Cardholders use USD to make purchases but can earn rewards in cryptocurrencies.
Gemini's new card details are somewhat vague, but we do know that it will earn up to 3% back on purchases. It will also offer zero exchange fees on crypto rewards and will be available in all 50 states of the U.S.
The Crypto.com Rewards Visa card is a prepaid debit card that includes 5 different "flavors," each with its own unique set of perks and benefits. These tier levels are determined by how much you "stake," or essentially loan, the crypto card issuing institution. The lowest tier requires no staking, but the rewards are minimal. The highest tier requires a 5,000,000 CRO, the digital token of Crypto.com, staking requirement. 5,000,000 CRO rewards is equivalent to $400,000 USD, making the highest tier out of reach for all but a very limited group of Crypto investors.
Crypto.com Rewards Visa's mid-tier cards seem to be the most logical as the staking requirements are less egregious, yet the benefits are still enticing. Perks include free Amazon Prime, Spotify monthly subscriptions, Netflix, airport lounge access and more.
Bottom Line
No doubt, cryptocurrencies are here to stay, but are they the way of the future? How you feel about this question could very well decide if a cryptocurrency rewards credit card is right for you. More established crypto enthusiasts may find that crypto rewards credit cards as a great addition to their wallet and offer help growing these digital assets. However, given the relatively low risk of crypto rewards credit cards, they may appeal to those wanting to finally take their first steps into the world of crypto.
90 Fast Facts About The 10 Biggest Card Issuers - CardRates.com
Posted: 22 Mar 2021 06:05 AM PDT
How much do you know about your credit card companies? Maybe not much beyond the type of card you have and the benefits you get with it.
Well, guess what? There's a lot more.
These global financial giants have wide-reaching business interests, partnerships with other corporations, special offers for their customers, numerous types of cards on offer — and one even has its own museum.
And, by the way, if you're job-hunting, most of these companies are hiring and have careers portals on their websites where you can research jobs around the world.
We did some digging and found 90 fun and interesting facts about the 10 largest card companies measured by the number of active U.S. accounts they have.
Visa | Mastercard | Citi | Chase | Amex | Capital One | BoA | Discover | Synchrony | Wells Fargo
Here are the details:

1. Visa is a global payment processing company.
2. Its cards are accepted in more than 200 countries and territories.
3. Visa was founded in 1958 and went public in 2008.
4. It issues credit, debit, prepaid, business, and government cards.
5. Visa extends special offers to cardholders through Visa Offers + Perks on its website.
6. The card issuer hit a major milestone — 1 billion cards issued — in 2001.
7. Visa is the exclusive card for the Olympic and Paralympic Games through 2023.
8. It introduced its newest card type, Visa Infinite Business, in Oct. 2019.
9. Visa announced a new service in February 2021 that aims to use artificial intelligence to reduce confusion about whether a transaction amount will change before the transaction clears.

1. Mastercard is a global payment processing company.
2. It offers credit, debit, prepaid and digital banking, prepaid travel, and prepaid gift cards.
3. Mastercard was originally called MasterCharge.
4. In March, Mastercard announced the first card to offer rewards for shopping at women-owned businesses in the Seneca Women Marketplace.
5. It offers exclusive discounts and deals with its World and World Elite cards.
6. Mastercard was founded in 1966 and has been publicly traded since 2006.
7. Its Mastercard Nearby app helps people find locations to access cash or make a card purchase.
8. Mastercard became the first payment card issued in the People's Republic of China in 1988.
9. Mastercard sponsors the Mastercard Autograph Zone, which allows cardholders to virtually watch a PGA tour player sign a pin flag to be mailed to their home.

1. Citibank — otherwise known as Citi — is a global bank.
2. It has approximately 200 million customer accounts.
3. Citi operates in more than 160 countries and jurisdictions.
4. The bank provides consumer banking and credit, corporate and investment banking, securities brokerage, transaction, and wealth management services.
5. It offers cash back, rewards, balance transfer, travel, 0% introductory APR, secured, and business credit cards.
6. It offers co-branded cards with American Airlines, AT&T, Costco, and Expedia.
7. Its Credit Knowledge Center provides information about credit and card benefits.
8. Citibank was founded in 1812.
9. Citi has a female CEO, Jane Fraser.

1. Chase is the U.S. banking business of JPMorgan Chase & Co., a global financial services firm.
2. It offers checking and savings accounts, credit cards, prepaid cards, loans, investment accounts, and other financial services.
3. It issues a wide selection of credit cards, including cash back, rewards, travel, hotel, dining, business, and student cards.
4. Chase bank serves nearly half of America's households.
5. The bank offers cash signup bonuses for some new checking and credit card accounts.
6. Co-branded travel cards that Chase offers include Southwest, United, Marriott, Hyatt, British Airways, Aer Lingus, Iberia, IHG, and Disney.
7. It issues both Visa and Mastercard cards.
8. Chase has more than 4,700 bank branches and 16,000 ATMs.
9. Chase connects customers with music, sports, dining, and other events through Chase Experiences.

1. American Express is a globally integrated payments company.
2. It offers personal, business, and corporate American Express cards as well as prepaid debit and gift cards.
3. American Express was the first bank to introduce plastic credit cards and money orders.
4. It offers all cardmembers a free credit report and FICO score.
5. American Express was founded in 1850 as a freight forwarding company.
6. American Express is known for its signature Gold® and Platinum® charge cards.
7. American Express is accepted at 99% of places that take credit cards.
8. It offers Delta, Hilton, and Marriott co-branded travel cards.
9. In February 2021, Amex announced its new Digital Receipts feature which gives U.S. cardholders access to purchase details for their transactions online or with a mobile app.

1. Capital One was founded in 1988 and went public in November 1994.
2. Its card types include cash back, travel, and dining and entertainment rewards.
3. The bank offers consumer, business, secured, credit building, and student credit cards.
4. Co-branded Capital One cards include Walmart, Bass Pro Shops, and Cabela's.
5. It offers checking and savings accounts, loans, and other consumer and commercial banking services.
6. It also offers a free VantageScore credit score to its customers through CreditWise.
7. Its Capital One Shopping browser add-on helps consumers search for deals at 30,000 online retailers.
8. Capital One is headquartered in Richmond, Va.
9. The bank has corporate offices in New York, N.Y., Plano, Texas, Wilmington, Delaware, Chicago, San Francisco, London, and Toronto.

1. Bank of America offers credit cards, checking and savings accounts, home loans, auto loans, and investment accounts.
2. It offers credit cards with cash rewards, travel rewards, points rewards, lower rates, credit rebuilding, and student credit cards.
3. The bank's services include retail and business banking, investment advice, wealth management, and global corporate and investment banking.
4. Bank of America operates in more than 35 countries.
5. Bank of America introduced the first nationally licensed credit card program, BankAmericard, in 1958.
6. Its Masterpiece Moment video series showcases artworks in 25 U.S. museums.
7. Its virtual financial assistant, Erica, helps customers pay bills, earn rewards, and secure account information, among other things.
8. Its Museums on Us program gives customers free general admission to more than 225 U.S. cultural attractions on certain days.
9. Bank of America introduced the first credit card that let customers choose cash back reward categories.

1. Discover launched the first Discover card nationally in 1986.
1. It offers cash back, travel, gas and restaurant, secured, student, and business cards.
3. Discover offers credit cards, checking and savings accounts, personal loans, student loans, and home loans.
4. Discover offers free preapproval that won't impact your credit score.
5. Discover automatically matches all the cash back cardholders earn at the end of their first year.
6. It issues official NHL co-branded cards.
7. It offers consumers free credit scorecards with a FICO score.
8. Discover introduced the first key-chain credit card in 2002.
9. Discover offers a refer-a-friend statement credit benefit.

1. Synchrony Financial is a consumer financial services company.
2. It has more than 75.5 million active customer accounts.
3. It is the largest U.S. issuer of private-label credit cards.
4. Synchrony offers savings, money market, and individual retirement accounts through Synchrony Bank.
5. Its patented Dual Cards function for both private label and general purposes.
6. Synchrony issues retail cards for hundreds of thousands of store locations.
7. Its card partners include Amazon, Gap, Lowe's, T.J. Maxx, Paypal, Verizon, and Sam's Club.
8. Synchrony promotes special offers from retailers at MySynchony.com.
9. It announced a new 5% back rewards program with Mastercard and Sam's Club in January 2021.

1. Wells Fargo is a financial services company.
2. It was founded in 1852.
3. Wells Fargo issues both Visa and American Express credit cards.
4. It offers cash back, rewards, travel, balance transfer, and student cards.
5. It offers a co-branded Hotels.com credit card.
6. Wells Fargo services 1 in 3 households in the U.S.
7. It has installed custom murals to celebrate the local geography, industry, and cultural diversity in 2,300 towns and cities.
8. Its museum in San Francisco displays an original stagecoach, working telegraphs, western art, gold coins, and old money, among other items.
9. Wells Fargo has more than 65 million customers.
Now that you know more, it's time to think about which card companies you want to do business with. Do you love your current cards, or are you ready to add or switch issuers?
If you're shopping for cards online, be sure to do your homework and read the disclosures before you apply. You may find a new card you like — and a card company you love.