How to Protect Your Credit When Shopping for the Holidays - Kenosha News
---
How to Protect Your Credit When Shopping for the Holidays - Kenosha News
Posted: 20 Nov 2020 11:54 AM PST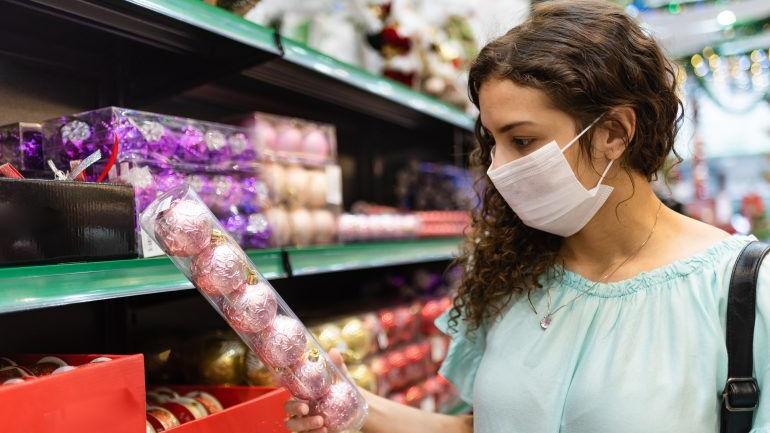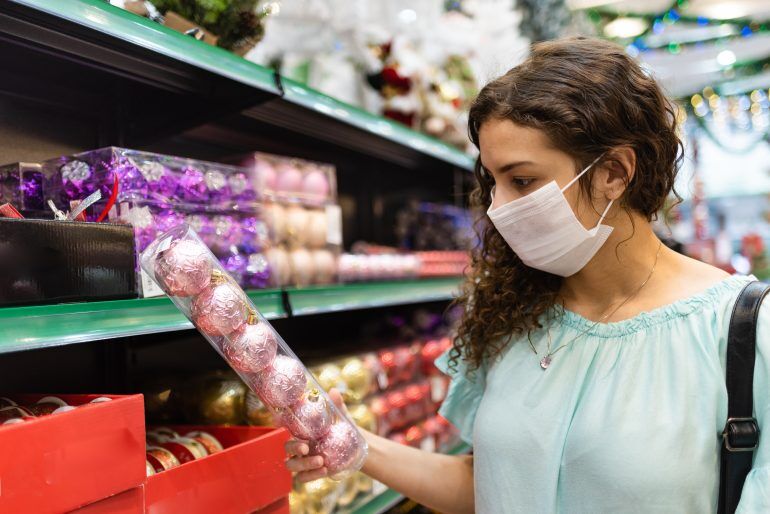 The rules for protecting credit during the holidays usually don't vary much from year to year, but in 2020, COVID-19 has changed where and how we shop. And money's tight for a lot of people. About 40% of Americans said they plan to spend less on holidays this year due to the pandemic, according to a recent NerdWallet survey.
On the other hand, some may be tempted to overspend if mortgage forbearance, loan deferrals or credit card concessions have helped them build savings. But if holiday purchases leave shoppers unable to cover even minimum payments when those other bills resume, their credit will be badly damaged, says Jeff Richardson, senior vice president for marketing and communications at VantageScore, a credit scoring company.
Whether you're being more generous or watching every penny, chances are you're shopping online. Tom Quinn, vice president of FICO Scores, a credit scoring and data company, warns that consumers may be at higher risk of identity theft this year. It's all too easy to go for deals we hope are real or fall victim to increasingly sophisticated phishing messages.
Here's how experts recommend guarding your credit.
Check your credit score
Many credit cards and personal finance websites offer free credit scores, Quinn says. Choose one that offers a clear explainer of why your score is what it is. Understanding the factors that hold you back — for example, too many cards with high balances — can help you make spending decisions.
How to do it: Pick a source you like and stick with it. Free scores vary in the credit bureau data and scoring model used.
And look ahead, Richardson suggests. If you're planning to shop for a car or home loan next year, start thinking about your credit health now, he says.
Track how much of your credit limits you use
One of the things that matter most to your score is how much of your credit limits you're using. That's called "credit utilization," and it's best to stay under 30%. If you can, aiming even lower is better.
How to do it: Many credit cards offer account alerts to help you keep track. Sign up for those, and use your free credit score source to track credit utilization as well.
When you make a list, set a spending limit
According to NerdWallet's holiday shopping survey, about a third of those who used credit cards to buy gifts were still paying for the 2019 holidays when surveyed in September 2020. Adding to existing balances means higher credit utilization, which can hurt credit scores. Richardson cautions against taking out a loan to "make room" on cards for holiday spending.
How to do it: Find gift ideas that will bring joy without costing much — purchases made using credit card points, framed original art from your child, sharing skills you have. The internet is full of good suggestions. And if money's tight all around; a suggestion to skip exchanging gifts this year could be welcome.
Think twice about applying for retailer-specific credit
Retailers may offer a discount if you open a credit card with them at checkout. But applying for new credit can ding your score in a few ways. You could lose a few points when the application triggers a credit check called a "hard inquiry." If you're approved, a new account will lower the average age of your credit. And cards tied to a specific retailer can hurt your credit utilization because they often have low limits. So make sure it's worth it.
Quinn says a credit card tied to a specific retailer can be a good idea if it offers a meaningful discount on a big purchase. "That can be enticing," he says. Beverly Anderson, president of Global Consumer Solutions at the credit bureau Equifax, says a card at a retailer where you frequently shop may also get you early access to sales.
How to do it: Plan ahead; don't decide at checkout. That gives you time to investigate your odds of being approved. You don't want to potentially lose credit score points for applying only to be denied. If you're approved, make a plan to avoid carrying a balance because paying interest will cut into your savings.
Be skeptical, and freeze your credit
Being suspicious can keep you from becoming a victim of identity theft or fraud. Consumers may get phone calls, texts or emails requesting personal data from scammers pretending to be card issuers or retailers. Quinn says when he got a recent email with a subject line "re: your recent Amazon purchase," his first instinct was to try to recall what he had bought. Then, he looked closer and noticed the sender's email address wasn't the official address for the company.
How to do it: Be leery of any communication that asks for sensitive data, such as a card or account number. Don't click on attachments. If you think a message may be legit, independently verify contact information and initiate a call or email yourself.
Check statements carefully for purchases you didn't make and report them to your card issuer promptly.
Freeze your credit. It's free and you can do it by phone or online at the three major credit bureaus: Equifax, Experian and TransUnion. You can still use your credit cards, but criminals should be unable to use your personal data to open an account. Unfreezing is easy when you want to apply for credit.
Don't let up after the holidays
When holiday bills start to arrive, pay at least the minimum on time. A payment that's 30 days or more past due can devastate your credit score and linger on your credit report for seven years.
Consider setting up autopay to cover at least the minimum payment, Anderson says. That ensures you don't overlook a bill, and you can always make an additional payment to wipe out more than the minimum.
The article How to Protect Your Credit When Shopping for the Holidays originally appeared on NerdWallet.
With a weekly newsletter looking back at local history.
A Closer Look at Capital One - Nasdaq
Posted: 20 Nov 2020 06:49 AM PST
Is Google Shopping Safe? A Guide to Making Safer Purchases - Business 2 Community
Posted: 20 Nov 2020 09:33 AM PST
About two years ago, a Google executive used Google Shopping to look for a high-end Bluetooth headset. He found one merchant offering the product for much less than any of the other retailers, so he snatched it up. His delivery day came and went, and the product never arrived. He called customer service, but the number was disconnected. He'd been scammed by someone who said they were a U.S.-based business, but they were actually a bogus seller in Vietnam who took his credit card information and never intended to ship the product.
Since he was a Google employee, he tossed the issue over to his coworkers on the Trust and Safety team, who uncovered a sophisticated, coordinated ring of scammers and shut them down. But if Google's own employees can be duped by fake sellers, is Google Shopping safe? And if you should be the victim of a scam and don't have access to Google's resources, what can you do about it?
Here's everything you need to know to decide if Google Shopping is safe, along with tips to help you feel confident searching it for the best deals.
What is Google Shopping?
Google Shopping may look like an online shopping marketplace just like Amazon or Etsy, but it's not. It's actually an ad platform, and, up until this year, all the products found on Google Shopping were paid ads, just like the text-based ads that appear above Google's organic search results.
The biggest difference between Google Shopping and an online marketplace comes down to where the transaction happens. If you purchase a product from a top marketplace like Amazon, the transaction happens within Amazon and comes with protections when you buy from third-party sellers. With Google Shopping, most transactions happen on the merchant's site, which means they're processing the payment, and you'll be dealing with their customer service—or lack thereof.
For example, if you were to search for a "4k ultra hd tv" on Google Shopping and click on any of the listings you saw, you would be taken to the retailer's website to complete your purchase. In this case, the retailers are predominately well-known brands such as Best Buy or Walmart. But that's not always the case.
After you leave Google, the company no longer has visibility into the transaction. If you make a purchase on a scam retailer's site, there is a chance you won't get your money back, and Google may not be able to help.
Recently, Google Shopping made changes to its platform that some fear will open it up to more scammers. The company is now allowing merchants to list their products for free in addition to offering paid listings. This is meant to help businesses struggling because of the COVID-19 pandemic to better connect with customers. But some say removing paid ads as a barrier will make scammers more likely to try to use Google Shopping to take money from unsuspecting buyers.
This is a fair concern. So far , in 2020, online purchase scams are up almost 14% from 2019, according to the 2020 Online Purchase Scams Report from the Better Business Bureau. And the median amount of money lost in online scams is up from $76 to $93. Twenty-eight percent of scam victims who lost money in 2020 found their product advertised on Google.
What are the top Google Shopping scams?
There are two main scams that impact buyers using Google Shopping and factor into the question "Is Google Shopping safe?"
The first is what happened to Google's own employee: A buyer purchases merchandise that never arrives. The second common scam is that buyers receive a fake or counterfeit product instead of the name-brand item they thought they were buying.
Here's how often these common these scams appear on Google Shopping.
Sellers take payment and never send a product
The most common scam on Google Shopping is when buyers purchase products that they'll never receive. BBB Scam Tracker found that 73% of online shoppers who lost money were victims of this type of scam. And, as recently as May, BBC exposed a fake gadget store that was advertising hard-to-find tech products like VR headsets on Google Shopping, taking buyers' money and never delivering products.
Google eventually removed the company from its listings, but only after several buyers revealed they might have been scammed out of "hundreds of pounds" on merchandise ranging from Nintendo Switches to treadmills.
Sellers send a counterfeit product
A 2019 study by Incopro, a brand protection and intellectual property company, found that "up to 60% of Google's product searches" show users "fake and possibly dangerous counterfeit goods."
Google has ramped up its Shopping section in recent years to compete with ecommerce giant Amazon. It's pointing buyers to online merchants, and "many of those merchants are selling fake or dangerous goods, which could diminish consumer trust in Google."
Incopro found that "six out of 10 Google searches for the antibiotic Bactrim pointed to websites that were likely to be operating unlawfully" and "a third of search results for 'Comotomo teether' for babies showed possibly harmful products that misused the Comotomo trademark."
While Amazon and eBay could be sued for showing counterfeit products, since transactions don't happen within Google, they are mostly immune to these claims. Incopro says that makes them less diligent about removing counterfeit products.
How does Google Shopping police its merchants?
When Google revealed that they had shut down a ring of 5,000 scam merchant accounts after one of its own employees was duped, they also shared some of the methods they use to police merchant accounts. Google employs a "combination of heuristics, artificial intelligence, and human reviewers who train the AI models and also manually review reports of fraud."
To begin with, before a merchant can list a product for a free or paid listing, they have to create an account and be approved by Google. The company says it rejects "about a quarter of the merchant applications that it receives." Rejections happen because of policy issues or validation issues.
Then, once the merchant is approved and their inventory is live, Google continues to "check against every shop's images, text, behaviors, or activity spikes." Google said that in 2019, it removed 2.7 billion bad ads from the platform.
The other way Google helps police merchants is by integrating seller reviews. This helps buyers choose to purchase from sellers with high scores. But the company requires that all merchants meet a minimum review score, or they will be removed. This means that if sellers deliver poor experiences to customers, they should have their merchant account canceled.
6 tips to help you shop safely on Google Shopping
Google Shopping can be as safe as any of the online marketplaces you're familiar with, as long as you take some precautions.
Purchase products from familiar websites
If you search Google Shopping for "vr headset," you can see a mix of retailers selling the product.
It's safe to purchase from well-known retailers like Walmart, Target, or Sharper Image that have a lot of reviews. Buyers are usually victims of scams when they purchase from unknown retailers.
Look for the Google Guarantee
If there's a merchant offering the product you want at a price point you're interested in, but you've never heard of them, you don't have to automatically discount the site. See if their product listing includes the Google Guarantee label. If it does, it means Google will help you if your item never arrives, shows up in poor condition, or isn't the product you ordered.
You can see the Google Shopping results for a Sony Bravia Smart TV show well-known retailers like Best Buy and Walmart in addition to other merchants like BuyDig.com and Video & Audio Center. While you may not know of the last two, since they come with a Google Guarantee, you know you'll have Google's support if something goes wrong.
Research Unknown Sellers
If you find a great deal on a site you're unfamiliar with, and it doesn't have a Google Guarantee, research the company. The Better Business Bureau has an online directory and a scam tracker, and Google includes feedback scores from buyers.
Most people do their research before making a purchase, but as the BBB scams report found, "of the 57% who did not research the website or business via an independent source before making a purchase, 81% lost money."
Consider the Price
According to the Better Business Bureau, the top reason people were victims of scams is that they were lured to fraudulent retailers by low prices. And that's the same thing that happened to the Google employee who chose to purchase a Bluetooth headset from a retailer who offered significantly lower prices.
In the Sony Bravia Google Shopping example above, GameLiquidations is offering the same TV for hundreds less than other retailers, and they don't come with a Google Guarantee or seller reviews. They might be a trustworthy company, but you would need to do more research before making a purchase.
If an unknown retailer is offering products at much lower prices than trusted retailers, it might be a price that's too good to be true. You're better off missing out on a deal than losing money on a scam.
Be careful about purchasing scarce merchandise
The second leading factor that contributed to people getting scammed, according to the BBB, was product availability. Fraudulent retailers were claiming to have merchandise like hand sanitizer or toilet paper that were sold out everywhere else. And the company the BBC profiled was swindling money from UK customers by claiming to have tech products like the Nintendo Switch, which was hard to find through other retailers.
Similar to not buying from unknown retailers with rock-bottom prices, be careful about buying from merchants who claim to have merchandise that well-known retailers are unable to get.
Use Secure Payment methods
Use secure and traceable payment methods that allow you to dispute a transaction. The BBB survey found that people who were scammed but had paid with a credit card or PayPal were less likely to lose money. This is because PayPal and credit card companies will let you dispute transactions.
People who were scam victims and used their debit card, a prepaid card, or a direct-transfer service such as Zelle were more likely to lose money. This is because it's more difficult, or even impossible in some cases, to dispute these transactions.
What should you do if you're the victim of a scam on Google?
If you use Google Shopping to search for products and never receive them or receive counterfeit merchandise, you should:
So, is Google Shopping safe?
There's always a risk when purchasing products online. Even ecommerce giant Amazon is struggling to protect consumers from purchasing potentially dangerous fake products, recently taking new measures to prevent anonymous sellers from their site.
So, is Google Shopping safe? You can feel confident using Google Shopping to search for the best prices on the products you want as long as you take a few precautions, the easiest of which are to buy from reputable sellers and use a secure, traceable payment method.
---
Business Or Pleasure? How To Buy Travel Insurance For Both Without Breaking The Bank - Nasdaq
Posted: 20 Nov 2020 04:00 AM PST
Do You Qualify For PSLF If You Run Your Own Non-Profit? - Nasdaq
Posted: 20 Nov 2020 05:35 AM PST