The Pandemic Plutocrats: How Covid Is Creating New Fintech Billionaires - Forbes
---
The Pandemic Plutocrats: How Covid Is Creating New Fintech Billionaires - Forbes
Posted: 25 Sep 2020 03:30 AM PDT
Stay-at-home consumers and stimulus checks have been a boon for online installment financing, digital banks and day trading.
---
With additional reporting by Max Jedeur-Palmgren.
In 2015, Nick Molnar was living with his parents in Sydney, Australia, and selling jewelry from a desktop computer in his childhood bedroom. Hocking everything from $250 Seiko watches to $10,000 engagement rings, the 25-year-old had gotten so good at online marketing that he had become Australia's top seller of jewelry on eBay, shipping thousands of packages a day.
That same year, he teamed up with Anthony Eisen, a former investment banker who was 19 years his senior and lived across the street. They cofounded Afterpay, an online service that allows shoppers from the U.S., U.K., Australia, New Zealand and Canada to pay for small-ticket items like shoes and shirts in four interest-free payments over six weeks. "I was a Millennial who grew up in the 2008 crisis, and I saw this big shift away from credit to debit," the now 30-year-old Molnar says today. Either lacking credit cards or fearful of racking up high-interest-rate debt on their credit cards, Molnar's generation was quick to embrace this new way to buy and get merchandise now, while paying a little later.
Five years later, Molnar and Eisen, who each own roughly 7% of the company, have become billionaires—during a pandemic. After initially tanking at the start of lockdowns, shares of Afterpay—which went public in 2016—are up nearly tenfold, thanks to a surge in business tied to e-commerce sales. In the second quarter, it handled $3.8 billion of transactions, an increase of 127% versus the same period a year earlier.
---
Buy Now, Pay Later
After a steep drop in Afterpay's stock in March, the e-commerce boom and credit-card-weary Millennials have propelled the installment payment company's stock to record highs, nearly doubling its value in six months. 
---
They are not the only ones whose fortunes have taken off in the last few months. According to Forbes' analysis, at least five fintech entrepreneurs including the two Aussies have been vaulted into the billionaire rankings by the pandemic. Others include Chris Britt, founder of digital bank Chime, and Vlad Tenev and Baiju Bhatt, the co-CEOs of "free" stock trading app Robinhood. Several other founders from such companies as Klarna and Marqeta have also gotten boosts and are suddenly approaching billionaire status. 
As in other sectors, the Covid recession has created both fintech winners and losers. For example, LendingClub, which offers personal loans to higher-risk consumers, laid off 30% of staff; small business lender On Deck was sold in a fire sale.
But for a sizable crop of consumer-facing and payments-related fintechs, the virus has delivered a gust of growth, just as it has for e-commerce behemoth Amazon and work-from-home players Zoom, Slack and DocuSign. 
"Consumer fintech adoption was already strong prepandemic, especially among the 20s to early-40s age group," says Victoria Treyger, a general partner who leads fintech investing at Felicis Ventures. "The pandemic has become a growth rocket, fueling the rapid acceleration of adoption across all age groups, including 40- to 60-year-olds."
Several Covid-driven developments are helping specific types of fintech players. For example, consumers' shift to more online spending and delivery services is a boon to certain companies powering payments. Marqeta, a specialized payments processor whose clients include Instacart, DoorDash and Postmates, has been in talks to go public at an $8 billion valuation, four times what it was valued at in March of 2019. That would give CEO Jason Gardner, who owns an estimated 10% of Marqeta, a stake worth $800 million.
Meanwhile, the $2 trillion-plus CARES Act Congress passed in March, with its $1,200-per-adult stimulus checks, student loan payment holiday and (now expired) $600-a-week unemployment supplements, helped many Americans keep financially above water—and some digital banks like Chime to prosper. 
---
Debit It!
Spending on the travel and luxury items U.S. consumers typically put on credit cards has fallen with the pandemic, while spending on debit card necessities is up.
Source: MoffettNathanson analysis of Visa's U.S. credit and debit transaction volumes.
---
In the second quarter of 2020, amid Covid lockdowns and fears, consumers slashed spending on travel, restaurants and luxury items they usually put on their credit cards, but continued to spend on necessities and smaller items—the sort of things they're more likely to pay for with debit cards. During that quarter, Visa credit card transaction volumes were down 24% from the year before, while debit card transactions were up 10%, according to research firm MoffettNathanson. And debit cards (rather than checks or credit cards) are the spending vehicle most frequently offered by fintech neobanks like SoFi, Dave and MoneyLion.
San Francisco-based digital bank Chime, in particular, has used the stimulus payments to its advantage. In mid-April, about a week before the $1,200 government-stimulus checks started hitting Americans' accounts, the company advanced customers that money, eventually extending over $1.5 billion. "Following the stimulus advance, we had the largest day for new enrollments in the history of the company," CEO Britt reports.
The pandemic has depressed total consumer spending, and the unemployment rate remains at a high 8.4%—two factors that affect Chime's middle-income customer base. Yet, on a per-user basis, the "average spend per customer is up over last year," Britt says. "Part of the reason for that is the government programs around stimulus payments and unemployment." 
Today, Chime's annualized revenue is running at a $600 million rate, according to a person familiar with the private company's numbers. At its eye-popping new valuation of $14.5 billion announced along with a $485 million fundraise in mid-September, venture capitalists are valuing the company at 24 times its revenue. Some investors are asking if Chime should get such a lofty value when Green Dot, a publicly traded fintech that offers checking accounts and prepaid debit cards for low-income customers, trades at two times revenue. "We really look more like a payments-processing business," answers Britt. That's because virtually all of Chime's revenue comes from interchange—the fees merchants pay when Chime's users swipe their debit cards. The company doesn't make money on interest through its new secured credit card (that's a starter card where the holder puts up money to cover his or her credit limit), although Britt says he doesn't rule out lending in the future. 
Now Britt himself has sailed into the "three-comma club." Forbes estimates his Chime stake is at least 10%, meaning his holdings are worth $1.3 billion-plus (Forbes applies a 10% discount to all private company holdings). And he's planning an IPO. "Over the next 12 months, we have a number of initiatives to get done to make us even more IPO-ready," he says. 
Then there's the Robinhood phenomenon. The boredom of being stuck at home, wild stock market swings and government stimulus checks have turned some Millennials and Generation-Zers into day traders and options players. Robinhood's most recent fundraising round in September gave it an $11.7 billion valuation and its cofounders a paper net worth of $1 billion each. But considering Morgan Stanley's $13 billion February acquisition of E-Trade and Schwab's earlier purchase of TD Ameritrade for $26 billion, some think Robinhood could garner a $20 billion valuation if it went public or were acquired.  
If there's one fintech segment that has been an unalloyed pandemic winner, it's the business Afterpay is in: online point-of-sale installment financing. It's benefiting from both consumers' shift to online buying and their reluctance, in these uncertain economic times, to take on new credit card debt.
While Afterpay's Nick Molnar and Anthony Eisen hit billionaire status in July, their competitors aren't far behind. Take Klarna, which was founded in Stockholm in 2005 and entered the U.S. market in 2016. Two of the three founders, Sebastian Siemiatkowski and Niklas Adalberth, met while flipping patties at a Burger King in Sweden. They pioneered the buy-now, pay-later model in fintech, calling it "try before you buy" and letting people own products for 30 days before making their first payment. (That's a lot more attractive than old-fashioned layaway, the store system once popular for Christmas gifts and large appliance purchases, in which buyers had to make all their installment payments before getting an item.) 
Klarna charges retailers 3% to 4% of each transaction—slightly lower than the 4% to 5% Afterpay charges—to offer its service. One key difference that separates the two companies: Klarna is becoming a full-fledged financial services business. It became a licensed bank in Sweden in 2017 and offers longer-term financing of up to 24 months, with interest charged, for high-ticket items like laptops sold through a small number of retailers. Siemiatkowski has already turned Klarna into a digital bank in Europe with a debit card for spending on everyday purchases. He'll likely do the same in the U.S. soon.
The pandemic has catapulted Klarna's business onto a steep trajectory. By the end of 2020's first half, its U.S. customer base hit 9 million, up 550% from the same period the year before. Globally, 55,000 consumers are downloading the Klarna app every day, more than two times last year's pace. Klarna is now available in 19 countries, has 90 million users and expects to bring in more than $1 billion in revenue this year. When it raised a new round of funding last week, its valuation nearly doubled from a year ago, hitting $10.7 billion.
Cofounder Victor Jacobsson has a 10% stake, while Siemiatkowski's has 8% in the still-private company. (Niklas Adalberth retains just 0.4% after selling some shares to fund his philanthropic organization and investing in startups. Neither he nor Jacobsson are still involved in Klarna.)
Not surprisingly, as the installment purchasing fintechs gain more customers and attention, they're also facing additional scrutiny from regulators. In March, Afterpay agreed to fork over $1 million, including $905,000 in consumer refunds, after California's Department of Business Oversight (DBO) concluded the late fees Afterpay charges meant it was running an unlicensed lending business. "Afterpay rejects the view that the Company operated illegally," the Australian company said in a statement. "While Afterpay does not believe such an arrangement required a licence from the DBO, Afterpay has agreed to conduct its operations under the DBO licence as a part of this settlement." A spokesperson adds that Afterpay "has been applying for, and has been granted licenses [in other states] where needed." In 2017, Klarna was fined $15,000 in New Hampshire for operating without a lending license. Today Klarna has such licenses in every U.S. state. 
Another fintech winner in the installment-payment business is Silicon Valley-based Affirm, the creation of serial entrepreneur Max Levchin, a founder of PayPal, which itself jumped into the installment business just last month. Between November 2019 and July 2020, Affirm nearly doubled its U.S. users to 5.6 million. It raised $500 million last week at a valuation of more than $5 billion, up from $2.9 billion last year. While Levchin's exact stake is undisclosed, it's likely worth hundreds of millions. 
Affirm has also enjoyed a special Covid kicker from pricey home fitness gear. Since 2015, it has powered financing for Peloton, whose sales have surged as affluent young consumers, missing the motivation of group exercise classes, have flocked to buy the $2,000-plus stationary bikes with their streaming workout classes. Affirm also now finances purchases of Mirror, the hot $1,495 in-home fitness coaching device acquired by Lululemon this summer. 
Of course, the fintech companies' current lofty valuations depend on consumer spending staying strong and consumers retaining some of the online shopping habits they've developed over the past six months. With a preelection agreement between Congress and the White House on a new stimulus package looking unlikely and the future course of Covid-19 unknown, there are no guarantees. But for now, these fintechs are riding high.
This 0% Interest Small Business Loan Just Got Better - Nav
Posted: 19 Mar 2020 12:00 AM PDT
Advertiser & Editorial Disclosure
For some small business owners, a small loan may be what they need to help their business pivot in our rapidly changing economy. Kiva, an online small business lending platform offering 0% financing with no fees, is expanding its program in an effort to help more businesses affected by coronavirus. 
Kiva announced that effective immediately, U.S. applicants for a Kiva loan will have access to the following:
Expanded eligibility: More businesses in the US will be eligible for a Kiva loan.

Larger loans: The maximum loan on the Kiva platform will increase from $10,000 to $15,000.

Grace period: New borrowers may access a grace period of up to 6 months for greater financial flexibility.
How It Works
Kiva is a non-profit organization aimed at helping small businesses increase access to capital. As a "microlending" platform it makes small loans: previously up to $10,000 but now up to $15,000 for US businesses. It does so with the help of philanthropically minded individuals who want to support small businesses by becoming lenders. These individuals choose which loans to back and typically fund a small portion of a loan request. Smaller loans require fewer backers. 
Kiva is a non-profit that provides entrepreneurs with 0% interest loans up to $10,000. Kiva loans are
Learn More
We've written before about how Kiva loans can help small businesses get the funding they need to take their business to the next level, with stories about an entrepreneur who used a Kiva loan to grow his food business and another who created a mobile fashion truck. 
Kiva says it doesn't judge borrowers just by their credit history. You will need to provide information about your monthly debts, though, and you cannot currently be in bankruptcy. 
To complete your loan request you'll need to share a personal story that explains why you are passionate about your business, as well as describe how you will use the funds. If approved, you'll need to find people in your network (friends, family, fans of your business) to initially fund a small portion of your loan. (According to Kiva, borrowers must invite between 5 and 35 lenders from within their network depending on the loan size and other factors.) Kiva says this step helps provide accountability and demonstrates social capital.
If you are successful in the private fundraising process, your loan request will be opened up to the platform where there are 1.6 million lenders who may decide to lend to your business. 
Kiva notes that its "U.S. Operations team has the ability to determine (the) final loan amount, and consider both the risk and the social impact of the loans we offer and the businesses we support."
You can apply for a Kiva loan at Kiva.org/borrow. 
More Small Loan Options
If you determine a Kiva loan isn't the right option for you, or if you need money even more quickly, you may want to look into other business loan options such as:
0% credit card
A number of major credit card issuers offer 0% credit card offers, either for purchases or for balance transfers. These offers typically last between one year and eighteen months, though at least one issuer is currently offering 0% for the first twenty billing cycles. On a balance transfer, most issuers charge a fee of 3-5% of the transferred amount. 
A Business Term Loan or Line of Credit
An online term loan or line of credit application can often be submitted quickly with a decision made within 24 hours. If approved, funding will be deposited into your business bank account within days. 
Qualification requirements are changing quickly these days, so feel free to reach out to one of Nav's credit and lending specialists today. We will gladly answer questions and do our best to help you find the right solution to help you weather the storm.
A Small Business Grant
Nav offers a quarterly $10,000 small business grant to the most deserving business that applies. The application is easy; we're looking to help a business solve a specific business challenge.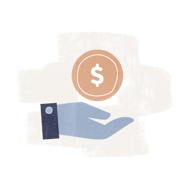 What could your business do with $10,000?
Check out Nav's Small Business Grant now to find out how your business could win interest-free financing.
Apply now

Facebook's has announced a $100 million small business grant program, though details are not currently available yet.
Please keep in mind this information is changing rapidly and is based on our current understanding of the programs. It can and likely will change. Although we will be monitoring and updating this as new information becomes available, please do not rely solely on this for your financial decisions. We encourage you to consult with your lawyers, CPAs and Financial Advisors. To review your real-time funding options with one of Nav's lending experts, please contact us.
Rate This Article
How to leverage business credit cards and grow your business | Reach Further - Reach Further
Posted: 24 Feb 2020 12:00 AM PST
By Angela Bao
Feb. 24, 2020
Business credit cards like Brex can streamline payments and help your business grow
Business credit cards can help with payments, cash flow and building credit for future financing.
Credit cards are useful for more than just making purchases. Nowadays, with the various rewards and benefits that issuers offer, business owners can use business credit cards not only as additional funding, but also as a useful tool to manage and streamline their operations. Here's how you can leverage a business credit card to help manage your payments, bridge cash flow gaps and build credit so that you can grow your business.
Building credit to grow your business
According to a report by the National Small Business Association, 27 percent of businesses surveyed said that they had difficulty finding necessary funding. Bank loans or lines of credit are the most popular forms of funding that small businesses apply for (at 87 percent), with credit cards coming in at a distant second at 27 percent. However, lenders require not only strong credit and business finances, but occasionally also collateral, and like to know your industry and how long you've been in business, says Gerri Detweiler, education director at Nav, a small business financing company. On the other hand, credit card issuers mainly care about your credit history.
"The issuers love to have you as a cardholder because business owners tend to spend more on their credit cards—their purchase volume is much higher, and that is good for the issuers," shares Detweiler.
Building credit is integral to obtaining other forms of financing for your business, but startups and newer businesses often have trouble in that area because of their lack of credit history, says Disha Lal, e-commerce and cards manager at East West Bank. That's where options like the Brex corporate card prove useful to businesses, she adds.
Although corporate cards differ from small business cards, mainly in the size of the business and who is liable for payments, most issuers still require some kind of credit history, which is difficult for businesses that are just starting up or entering new markets. However, Brex, which specifically caters to businesses in industries that are underserved by credit companies, requires no security deposits or credit history because they primarily underwrite based on a company's bank account deposit balance. Brex also helps businesses build up their credit by reporting on-time payments to credit reporting agencies like Experian and Dun & Bradstreet.
"Our founders recognized there was an opportunity to serve businesses that were newly formed and had limited credit histories, but were also very credit-worthy because they had raised a lot of money," says Michael Tannenbaum, chief financial officer at Brex.
Getting financing for your business, early on
Business credit cards are also one of the most flexible types of financing for any type of business, even businesses considered "higher risk" by lenders, says Detweiler.
"For example, we have a lot of customers involved in real estate—real estate, in general, is considered higher risk for lending options," says Detweiler. "They may have trouble financing with a traditional lender. But what a business card is—it's agnostic. Once you get the card, the amount of credit is available to you regardless of the type of business you have."
(Photo credit): Gettyimages.com/ uschools
"Building credit is integral to obtaining other forms of financing for your business, but startups and newer businesses often have trouble in that area because of their lack of credit history."
Unlike a loan, applying for a business credit card does not require that your business have been operational for a certain number of years. Most credit issuers make decisions based off of your personal credit score and all available income, Detweiler explains.
"I know someone, personally, who started his business, and two days later signed up for a business credit card," she shares.
Managing payments and accounting
It's generally a good idea for all businesses to separate their personal finances from their business finances, yet 46 percent of all small businesses use personal credit cards to make purchases.
"If you do not separate these purchases, it makes it hard come tax time, unless you are diligent in keeping up on bookkeeping," explains Detweiler. "If you keep things on your business credit card, at least you have a record of the transactions of the business, and that will be much easier for you or your accountant when it comes to tax time."
Business cards also offer ways to track and manage expenses, such as integrating with accounting systems like QuickBooks and NetSuite. That seamless integration into accounting software, along with their receipt-capture capabilities, is what convinced the Santa Monica Proper Hotel, an East West Bank client, to sign up for a Brex card.
BREX
A Smart Corporate Card For Your Business
Earn 20,000 bonus points when you sign up with promo code REACHFURTHER.

Brex is a separate entity not aliated with East West Bank. All applications and rates are subject to Brex's underwriting and credit approval. Terms and conditions apply.

More Info
"We wanted something that was very convenient and connected to our operating account," says Rei Ongawan, assistant director of finance at the Santa Monica Proper. "From the Brex side, it was very easy for our accounting side to reconcile at the end of the month because you can just export everything. It gives very detailed information on when, where and which card was used during that month, so it's very easy to hold the managers accountable on who used their Brex card."
Ongawan also finds Brex's receipt capture feature, where card users can quickly take a photo of their receipt and upload it onto the app with notes, very handy. Features like these can be extremely useful to business owners because it frees up a significant amount of time for them to focus on other areas, such as growing their business.
"In terms of expense management and receipt management, that's where the automation and the reconciliation is key," says Lal. "With the [Brex] corporate card and the integration into their accounting system, they're able to reconcile on almost a daily basis and have better control, as well as monitor how their expenses are ramping up, or what they need to do to control that."
Business cards also offer ways to track and manage expenses, such as integrating with accounting systems like QuickBooks and NetSuite.
(Photo credit): Gettyimages.com/Vladimir Vladimirov
Ongawan adds that Brex's accounting integration features have made the process much quicker for him. "I think on average, and especially for month-end close, it usually takes me about 20 minutes at most to reconcile all these charges," he shares.
Bridging the cash flow gap
Sometimes a company needs to pay vendors or purchase inventory immediately, but doesn't have the necessary cash on hand. In particular, charge cards (which differ from credit cards in that they require you to pay the full balance each month) can be a good way for debt-averse businesses to get some float, says Detweiler.
Having those extra 30 days to pay off the balance can be a huge boon for companies, especially if they're in a cash crunch, adds Lal. "It helps bridge their cash flow gap," she explains. "It allows them to be more flexible and have better control on their payables, as well."
Although Tannenbaum says that Brex is more of a payment mechanism, they do offer a corporate card for e-commerce businesses that allows 60 days to pay off the balance, interest-free, for some "very short-term working capital."
Earning rewards and perks for your business
A lot of cards offer rewards for business-related purchases, which business owners can then redeem for a statement credit, travel rewards, or whatever their particular card offers. For example, one small business uses the points earned from their business credit card as a travel reward for their employees.
Brex, in particular, decided to tailor its rewards program to the areas it focuses on: startups and life sciences. For both their startups and life sciences cards, businesses can earn up to 7 times the points for purchases; the only difference is on what purchases they earn the most rewards. Along with their rewards program, Brex also offers exclusive discounts with vendors that they believe many startups will utilize, such as a $5,000 credit for Amazon Web Services.
"We try to offer rewards in high cashback categories in areas where they spend a lot," says Tannenbaum. "Because we're a newly formed credit card, we can offer rewards in something like SaaS, which is online software, which wasn't even a feature of the credit card market when most credit cards were being created, so it's very unique. Or on the life sciences card, we offer a differentiated multiplier on lab supplies."