SBA Marks 10 Years of State Trade Expansion Program Grants Supporting Small Businesses - GlobeNewswire
---
SBA Marks 10 Years of State Trade Expansion Program Grants Supporting Small Businesses - GlobeNewswire
Posted: 25 Sep 2020 12:00 AM PDT
Washington, Sept. 25, 2020 (GLOBE NEWSWIRE) -- The U.S. Small Business Administration is marking 10 years of support for small business growth through the State Trade Expansion Program (STEP) grants. 
"This year marks 10 years that the SBA has awarded STEP grants supporting state-level investments in small business export programs. STEP provides tremendous opportunities for American businesses to reach customers beyond our borders," said Loretta Greene, Associate Administrator for SBA's Office of International Trade. "With programs like STEP, small businesses looking to export their goods and products can use the funds from these grants to participate in foreign trade missions, develop and design international marketing campaigns, translate marketing materials into other languages, and the list goes on."
Since its creation in 2010 as part of the Small Business Jobs Act, STEP has recorded over $3.8 billion in exports and awarded approximately $157 million in grants to fund export opportunities, increasing the footprint of American small businesses in countries worldwide. Grants have been awarded in all 50 U.S. States and the District of Columbia, Puerto Rico, the U.S. Virgin Islands, Guam, American Samoa, and the Northern Mariana Islands. 
Each STEP award is managed at the local level by state government organizations, and funding is used to cover the costs of small businesses associated with entering and expanding into international markets.
On this 10th STEP Anniversary, SBA is proud to reflect on the many small businesses that have benefited from STEP and look forward to helping more reach their global potential. For more information about the STEP program and other export resources provided by the SBA, visit the SBA's business guide to exporting products.
### 
About the U.S. Small Business Administration
The U.S. Small Business Administration makes the American dream of business ownership a reality. As the only go-to resource and voice for small businesses backed by the strength of the federal government, the SBA empowers entrepreneurs and small business owners with the resources and support they need to start, grow or expand their businesses, or recover from a declared disaster. It delivers services through an extensive network of SBA field offices and partnerships with public and private organizations. To learn more, visit https://www.sba.gov.

Shannon Giles United States Small Business Administration Shannon.Giles@sba.gov
Small Business Grant Applications Due Oct. 11 — TPG, Inc. - TPG Online Daily
Posted: 04 Oct 2020 02:29 PM PDT
The County of Santa Cruz has announced a second round of grants for small businesses impacted by COVID-19, with $721,000 available to small businesses located in Santa Cruz County, including Capitola, Santa Cruz, Scotts Valley and Watsonville, to aid in maintaining their workplace and workforce.

Grants of up to $15,000 will be awarded to provide immediate financial support to businesses. This round of grants is available to both essential and non-essential businesses with fewer than 25 employees.
Business owners who got a Payroll Protection Program loan are not eligible. The reason is to prevent "double dipping," according to Peter Detlefs of the county Economic Development Office.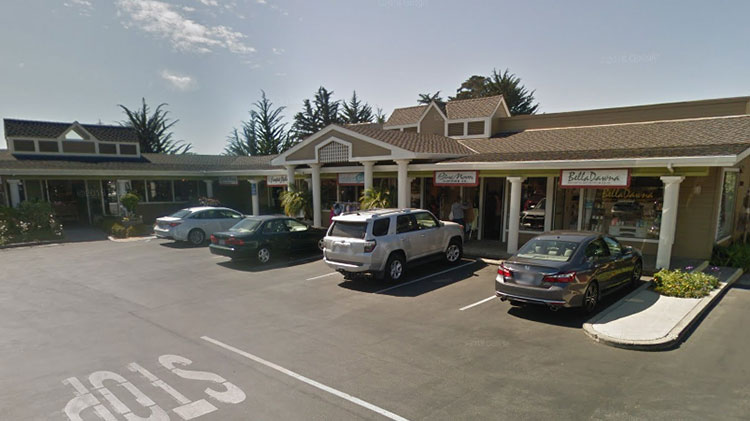 Grants are earmarked for geographic areas, based on the percentage of COVID-19 cases, with 31 for South County, including Watsonville and Freedom, 10 for MidCounty, including Capitola, Soquel and Aptos, and seven for North County, including Scotts Valley and San Lorenzo Valley.
Half the money is set aside for businesses owned by women and business owned by individuals who are socially disadvantaged.
The money is left over from $1 million earmarked for small business aid; in the first round, $278,000 in grants was awarded.
Grant funds may be used to reimburse payroll expenses due to business interruption, lease payments for business premises, acquisition of inventory needed to re-open or maintain open status, new telework equipment costs, personal protective equipment, facility readiness (social distancing preparedness, business modifications, outdoor dining) and other eligible expenses.
•••
Complete applications are due by 11:59 p.m. Oct. 11.
Applications and additional information can be found at: www.sccvitality.org/Business/CARESGrant.aspx