Republic Provides a $2MM Line of Credit Facility to LA-Based Printing Company - News - ABL Advisor
---
Republic Provides a $2MM Line of Credit Facility to LA-Based Printing Company - News - ABL Advisor
Posted: 01 Oct 2020 06:06 AM PDT
When a West Coast privately owned digital print and marketing solutions company sought funding for their future business plans, they partnered with Republic Business Credit.  The company brought on Republic as their first senior debt provider to better leverage the invested capital from the founders.  Republic approved a flexible, scalable and growth-orientated working capital facility to exceed its goals amidst the market conditions caused by Covid-19.  The company was seeking to partner with a senior lender that understood the opportunities and risks inherent in its business.
The company is a digital print and marketing solutions company that supports large and medium sized companies throughout the US.  The company specializes in providing print-on-demand, short run publications, commercial printing, packaging, large format signage, direct mail, fulfillment, and self-publishing solutions with locations in the West and Rocky Mountain regions.  The company wanted to bring on a senior debtor provider to ensure they could support the surge in purchase orders combined with supporting the inevitable supply chain and working capital issues that precede growth.  The company CFO said, "We wanted to find a senior debt partner during the pandemic so that we had the comfort they would support us over the next few years no matter what the economy may bring" and she further added, "We know that Republic can help us through the least certain times and that will better prepare our business to seek new revenue and product opportunities."
Republic Business Credit provided a $2.0 million ledgered line of credit facility that injected significant new cash into the company from its available the assets.  Republic was introduced to the opportunity from regional bank that was unable to underwrite the credit during the current pandemic.  Republic's EVP, Jason Carmona said, "We are well positioned to help companies across the balance sheet through both asset based lending and factoring," he further added about the company, "Our team worked with the Company to structure a creative and flexible facility that provided liquidity so the management team could focus on growth." Republic will likely add on an equipment term loan facility in 2021 as the company views significant growth on the horizon.  
Republic Business Credit partners with banks, accountants, sponsors, lawyers and investment banks to collaboratively support entrepreneurs across the United States, to create value, by enabling them to focus on growing successful businesses.  Republic's CEO, Stewart Chesters added, "We believe our suite of lending products will be even more necessary as states reopen. We look forward to being a significant part of helping small and medium sized businesses with the ambitions of our new Printing client." Republic Business Credit provides factoring, asset-based lending and direct to consumer facilities up to $10,000,000 across the United States.   
How to Pay for a Home Remodel Without Tapping Your Equity - Lake Geneva Regional News
Posted: 30 Sep 2020 03:19 PM PDT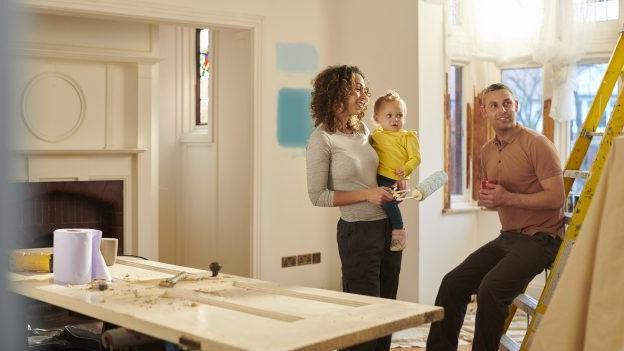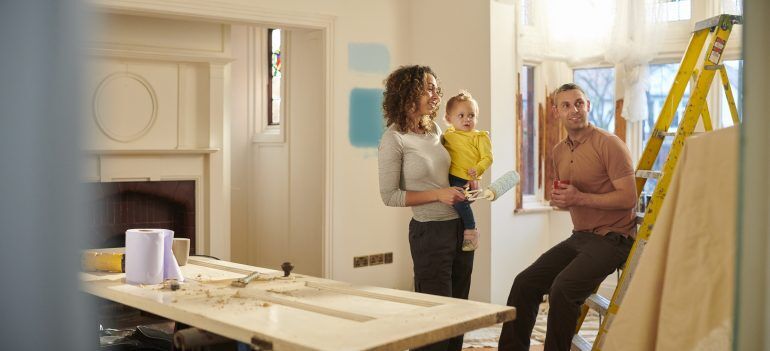 Erin Nelsen's house could use more walls.
The certified financial planner works outside the home from an office in Cypress, California. But her husband, Shawn, works from a makeshift home office in their kitchen. From there, he hears his kids attending online school through an opening to the adjacent dining room.
To accommodate his new working conditions, Shawn taped a "sound-insulating foam barrier" in the opening, Nelsen says.
Other homeowners have used their time sheltering in place to make more permanent changes. About one-third (34%) of homeowners who have done improvements since March 1 started sooner than planned because they had more free time at home during COVID-19 social distancing measures. That's according to a NerdWallet survey conducted online by The Harris Poll among more than 800 homeowners who have done home improvements since March 1.
Seven percent of those renovating homeowners used a home equity loan or line of credit to pay for the update.
Equity can be a low-cost resource to finance your remodel, but it takes time to build up, which may make it difficult to start a project earlier than planned. Homeowners looking for faster options can consider the following non-equity ways to pay for a remodel.
Use your own money
The most common way people have been paying for their renovations is with their own money, according to the survey.
Roughly one-third (34%) of homeowners who have made home improvements since March 1 paid for their renovations with available funds from their checking accounts or current paychecks. One quarter (25%) used money they had specifically saved for the project.
Using your savings lets you cover renovations and repairs interest-free, says New Jersey-based certified financial planner James Kinney.
That means if you don't already have the funds to remodel your kitchen, "my approach would be for you to sit and look at the kitchen a little longer," he says.
Atlanta-area CFP Jovan Johnson says he sets money aside each month to someday pay for a remodel or repair.
"When I get to that point of wanting to do a home improvement project, I already have 'X' dollars I can pull from before I even have to consider home equity or personal loans," he says.
Charge a credit card
Credit cards typically have interest rates between 12% and 23%, making them among your most expensive financing options, but 29% of homeowners who have done home improvement projects since March 1 say they put their renovations on plastic.
If you choose credit cards to pay for the remodel, make them work for you. For example, some cards can give big rewards on certain purchases, including home improvement expenses. Stores may also offer cash back, which could add up if you're planning to buy most of your supplies from the same store.
Borrowers with good or excellent credit (690 or higher FICO) are the most likely to qualify for these cards.
If you already have money saved for the renovation, but still want to reap credit card rewards, Johnson recommends using rewards cards to pay for the remodel and then paying them off in full each month. This way, you can build credit and get cash back without paying the card's interest rate.
You can use a credit card beyond what you have saved, but try to pay the full balance to avoid letting the interest outweigh the rewards.
For small projects — say, a few thousand dollars — consider using a 0% APR credit card, says San Diego-based CFP Jamie Lima. If you can pay the project off during the interest-free introductory period, typically 12 to 18 months, you can upgrade your credit and your home at the same time.
"You benefit from getting the project done, you're getting to build credit for yourself, you're borrowing at a 0% interest rate," he says. "It's a win-win all the way."
Get a personal loan
Unsecured personal loans are a less common choice for renovations — 8% of homeowners who have made improvements since March 1 used one, according to the survey. But they can be a way for homeowners to start their project quickly.
Most lenders say they can fund a loan within a week, while home equity loans can involve time-consuming underwriting and appraisal processes.
Personal loan rates are between 6% and 36%, which is higher than home equity loans or lines of credit, but lower than some credit cards. Borrowers with standout credit are more likely to qualify for lower rates on a personal loan, Johnson says.
As your loan amount increases, your APR will inflate your monthly payment, so he recommends keeping the project's cost around $20,000 or less.
Personal loans can also have short repayment periods around two to five years, so you'll likely pay more each month than you would with home equity options, which have repayment terms of 10 years or longer.
Some lenders let you pre-qualify to see your rate and loan amount. You can use that information to calculate your monthly payments. Since these loans come in a lump sum and are repaid in fixed amounts, you can make a plan to fit them into your monthly budget.
Get a government loan
The government offers Title 1 loans for qualified borrowers who want to make specific updates to their home, including buying appliances, making your home more accessible or improving its energy efficiency.
You can borrow up to $25,000 for a single-family home, and repayment terms are typically between 12 and 20 years.
"You get the benefit of a home equity loan without having equity on the line or the home as collateral," he says.
There are some limitations, though. Loans above $7,500 require you to use your home as collateral. You also need to have been in the home for 90 days or longer.
Of the homeowners who have taken on home improvement projects since March 1, 6% paid for it with a home repair or improvement grant from the local, state or federal government.
When should you use equity to pay for a remodel?
Home equity can be a low-cost resource for remodels. Understanding the pros and cons of each financing option and comparing them can help you find one that best fits your budget.
For example, Nelsen in California says borrowers who use equity to pay for a remodel can write the interest off on their taxes and reduce the cost of borrowing. But these loans are secured by your home, which the lender can seize if you can't repay.
Long repayment terms on home equity loans and lines of credit can make monthly payments more manageable and give you the option to pay the loan off early, she says.
Home equity loans have fixed rates, while a home equity line of credit has a variable rate. So if you want to take advantage of low rates, she says, remember that they could increase over the line of credit's long lifetime.
The article How to Pay for a Home Remodel Without Tapping Your Equity originally appeared on NerdWallet.
With a weekly newsletter looking back at local history.
Why we need to revisit the small business lending process for women entrepreneurs - Technical.ly
Posted: 30 Sep 2020 06:42 AM PDT
If I've learned anything as an entrepreneur, it's to listen to the data. And when it comes to capital access for female entrepreneurs, the numbers speak for themselves.
Consider this: Less than 5% of small business lending goes to women, despite the fact that about 1,800 new women-owned businesses join the United States economy each and every day. That's roughly $1 for every $23 of lending available to small business owners. Women-owned businesses make up almost a third of all businesses in the country, but they receive just 16% of all conventional small business loans. More so, when low credit risk women-owned companies are approved for a business loan, the amount is roughly 10% lower than the approved loans for a male-owned business. In the world of venture funding, women and mixed-gender founding teams receive just a tiny fraction of the pie.
These statistics tell a powerful story. I'd like to talk about how we can do better, specifically around how we measure risk for female entrepreneurs and financially underserved communities.
That means we need more data, particularly with regard to how we define and determine loanability for minority entrepreneurs. If we no longer want to exclude women from small business lending, then we need to do the requisite due diligence and research to determine how we can create a more inclusive and productive economy for everyone.
One piece of the puzzle
We know that our whole financial system is set up to serve a certain segment of the population. That's why in March 2019, CNote, CDC Small Business Finance and four innovative nonprofits launched a new impact investment opportunity called the Wisdom Fund. Whereas the fund is a fixed income vehicle that increases capital access and lending for women-owned businesses, it also serves as a laboratory, where we get to learn more about why and how women have been shut out of debt capital.
These are some of the questions we're seeking to answer:
Why isn't the system working for women?
What is the journey of a woman entrepreneur from her perspective, not just the investors?
What are the product-level needs?
What underwriting policies and processes are biased against women?
How do we rethink and create new underwriting options?
How can we ensure that access to capital is creating security and wealth opportunities for women?
The way the fund actually operates is it aggregates money from accredited investors — institutions, funds, foundations, family offices and individuals — into affordably priced loan capital targeting low- to moderate-income female small business owners, specifically women of color. The loans are deployed by community development financial institutions (CDFIs) partners distributed across the country. CDFIs are perfectly positioned to take on this work because they have invested in financially underserved communities for decades, they have experience delivering the capital and resources that women small business owners need, and they have enormous unrealized potential for financial and impact returns. In short, by partnering with CDFIs, we're working collaboratively with the women and communities we aim to serve.
Whereas the Wisdom Fund is allowing us to rethink wealth distribution and ideate new debt products, it's also enabling our partners, including us, to collect, share and act on data about what's working — and what isn't working — for women entrepreneurs.
One thing that we've had success with is rethinking underwriting to make capital more accessible to women entrepreneurs in a way that maintains credit quality. Before we partner with a potential CDFI partner, we conduct diligence and review its organizational structure, financial stability, historic track record, leadership and community impact. Additionally, prospective CDFI partners must provide us with relevant data about their organization's financial health, organizational capacity, business volume, and projected growth, product line, loan portfolio performance, credit enhancements, and social impact. We then use this data to underwrite the CDFI partner and fund loans to it through our CNote Platform. Our diligence process takes roughly between four and six weeks.
Therefore, rather than determining the loanability of a woman entrepreneur as investors, we work with trusted, vetted nonprofit partners who are deeply plugged into their communities. CNote uses technology, algorithms and data analytics to match investors' funds with the funding needs of our CDFI partners, and our CDFI partners are in turn doing critical "boots on the ground" work to support women entrepreneurs at the local level. Unsurprisingly, we're seeing that this creates a funding environment that's better set up to empower women and minority small business owners.
The time is now
At CNote, we're already having conversations with our partners about ways that we can scale the Wisdom Fund, by continuing to add new lending partners, increase investment and implement best practices across the network. However, more needs to be done across the financial services industry to fill in the knowledge gap on how women interact with the loan process. (And we need more data!)
As we step into a new decade, we need to rethink lending to women. That means not only removing funding barriers but also experimenting with new ways to serve women and minority small business owners. That's a daunting task, but it's also an opportunity: to be intentional, innovative and inclusive about how we want our investment products to enable individuals to invest in the future of women.
-30-