Quality Growth Fund at 20: Investing in the future through economic development - North Platte Telegraph
---
Quality Growth Fund at 20: Investing in the future through economic development - North Platte Telegraph
Posted: 06 Oct 2020 06:40 PM PDT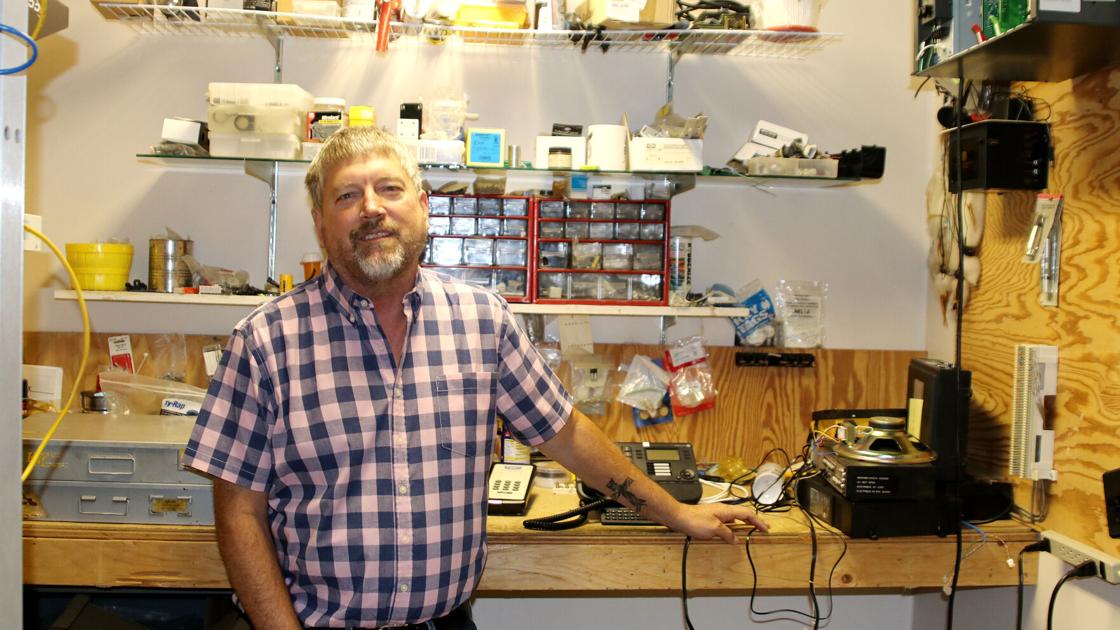 Bruce Mendenhall says he'll always be grateful that his North Platte neighbors voted to start the Quality Growth Fund in 2001.
When they last decided 10 years ago to extend the city's reserved sales-tax program, it had just helped him buy his three-person Business Telecommunication Systems shop after 25 years working there.
"We wanted to keep those employees here," said Mendenhall, who has long since repaid his $30,000 QGF loan and boasts public- and private-sector customers throughout North Platte, western Nebraska and into Colorado.
City voters will decide Nov. 3 whether to grant another decade to QGF, which has aided a variety of economic development projects allowed by 1991's Legislative Bill 840.
Fund supporters say those projects have touched 475 North Platte and Lincoln County businesses over 20 years, whether by direct or indirect aid or as yet unseized opportunities to benefit from an existing QGF project.
Voting for renewal "is an investment ... (to) grow the economy and generate more revenue that will provide more things for North Platte," said Gary Person, fund administrator and president and CEO of the North Platte Area Chamber & Development Corp.
The breadth and depth of QGF's projects astound retired businessman Todd Bissell, who chaired the successful campaign to start the fund in a February 2001 special election.
"It's kind of amazing how it's grown and how many things it does," said Bissell, who owned AJ Sheet Metal from 1976 to 2017 and still lives part-time in North Platte.
Parts 1 and 2 of this series respectively highlighted QGF's emergency aid to small businesses during this year's COVID-19 pandemic and its assistance in renovating North Platte's historic downtown.
Council members Tuesday raised the 20-year number of "direct benefit" QGF loans to 33 by approving $95,000 for expansion of McNew Unlimited LLC's golf-cart business and $400,000 for refitting Parkade Plaza's vacant Alco space and two other empty bays.
Though QGF makes use of North Platte's sales taxes, the City Council has occasionally used the fund to aid projects elsewhere in Lincoln County that can show North Platte's economy would benefit financially as well.
The fund's direct loans have included a handful of bigger-ticket projects, such as Chief Development Inc.'s $30 million to $40 million industrial, commercial and "senior living" development plan unveiled in August 2019.
The council last year approved a $1 million QGF "performance loan" for Chief toward project startup costs. Tax increment financing also figures into North Platte's package of economic incentives for the Chief project.
But those favoring QGF renewal say large projects like Chief and the 2015 Hobby Lobby redevelopment — which also combined QGF and TIF help — have been more the exception than the rule for the sales tax fund.
North Platte's small businesses have benefited most from the fund's overall palette of local investments, said Mendenhall and four other small employers interviewed for this series.
"We do probably close to $750,000 in sales a year," Mendenhall said. "So we put money back into sales taxes when our employers buy things."
Now 59, he came to town in 1985 to join what then was a branch office of Grand Island-born BTS.
Mendenhall already had an ownership interest in his shop before 2010, when the firm's main Grand Island owner retired and put the North Platte branch up for sale.
He had a little money saved up that helped him buy it. To cover the rest and have some cash on hand, "I went to some bankers to work out a little cash flow, a little capital," he said.
"A lot of the bankers weren't willing to loan me any money."
Then Mendenhall approached the North Platte chamber, QGF's voter-approved administrator, at the suggestion of a since-retired local banker. "So I put a proposal together with a business plan, and I got it approved," he said.
He paid back his three-year loan on time, putting that $30,000 — plus interest — back into QGF's small-business loan fund for use by another fledgling employer.
Since its beginning, Person said, QGF's underlying economic development plan has set aside 10% of the reserved sales tax fund for small-business loans.
He said the city typically provides QGF loans as "gap financing," with a low interest rate, to cover startup costs the business's proposed main lender cannot cover.
Depending upon the loan type, they sometimes can be partly or fully forgiven if the business meets agreed-upon payroll or sales-tax goals.
With QGF loans, "the only criticism we've had from people is 'Aren't you taking over what the bank is supposed to be doing?'" said former Mayor Bob Phares, the QGF Citizens Review Committee's lone charter member still serving.
"We've said, 'No, we're working with the bank to see if we could do this (project) more efficiently and more effectively (with QGF) than if this didn't exist."
North Platte probably could publicize QGF's availability even more, said Sarah Talbott, co-owner of The Flower Market and president of the North Platte Downtown Association.
She and husband Tom were able to fund their seven-employee business's 2015 downtown move themselves, she said. But "had I known about the Quality Growth Fund (then), I probably would have applied."
Beyond Envy hair salon owner Sophia Klein told a similar story, but she added that she makes sure other potential small-business founders know what she didn't.
"A lot of them are not aware they need a lot of money down when they get started," Klein said. "Sometimes they have great ideas, but they fall a little short" without QGF.
"So this program is great because it offers equal opportunities to open businesses in town — not just (to) those with money in the bank."
Talbott and Klein were among 140 small-business owners that got up to $2,000 in matching sales-tax funds through an emergency COVID-19 gift-card sales program in May.
Eighty-nine have received QGF help in seeking short- and long-term federal coronavirus relief, Person said.
Among other QGF projects that have touched multiple local businesses:
» Eighty-two sold goods or services for the 76 new houses and 48 apartments currently built or nearly finished under the chamber's Shot in the Arm program. QGF fits into a mixture of public and private funds backing the initiative.
» A combined two dozen businesses occupy the City of North Platte Industrial Park and Twin Rivers Business Park. The first was expanded and the second developed with QGF's help.
A long-elusive rail park for industries needing railroad access began to take shape this year, with QGF helping to leverage planning funds for the identified site near Hershey.
» Fourteen "semiprofessionals" from outside Lincoln County have filled North Platte job vacancies through the chamber's WorkNP incentives. QGF provided up to $5,000 per employee in matching funds to help cover their relocation expenses.
» Twenty-two downtown property owners have been approved for QGF help to redo their storefronts from the Façade Restoration Program. Fifty more remain eligible.
Other indirect QGF help has come in the form of economic research, Person added.
QGF funds financed the services of Buxton Cos. of Fort Worth, Texas, an analytics firm that helps North Platte target potential new businesses and tourists.
A Buxton-supplied map, based on "pings" from cellphone users, shows that nearly 14,500 non-North Platte residents from all 50 states stopped in the city at least twice for at least five minutes apiece during 2019.
QGF supporters say that illustrates how visitors' sales-tax payments help not only to boost local businesses but also to partly pay for city services, streets and utilities.
Voting "yes" twice next month — first to renew QGF itself, then for the plan that governs it — won't change either the city's 1.5% sales tax rate or the fund's mechanism and uses.
But it'll mean QGF can help more small businesses get their start, Mendenhall said.
"Without it, I don't know if I'd be here today," he said. "They believed in what I was doing, and they believed in North Platte. ...
"It's not free, but it at least gives you a chance."
Subscribe to our Daily Headlines newsletter.