Our View: Small Business Saturday starts now | Cambridge News / Deerfield Independent - The Cambridge News
---
Our View: Small Business Saturday starts now | Cambridge News / Deerfield Independent - The Cambridge News
Posted: 13 Oct 2020 06:41 PM PDT
In these final months of 2020, there's shared urgency in hunger and potential business ruin.
Late in the spring, agencies that feed Wisconsin families in need warned of a coming wave of pandemic-related food insecurity. By fall, they said, food pantry use would likely spike across the state.
Feeding America, a national network of food banks, projected that the number of food insecure people served by Second Harvest Food Bank, in a 16-county area that includes Dane County, would rise about 60 percent in 2020.
That is being borne out, it appears. Second Harvest Food Bank reports that between March and September, it distributed about 55 percent more food than in the same period in 2019.
Feeding America is expected to release updated food pantry user data later this fall.
Similar to early warnings about hunger, there have been rumblings for months that small business closures could spike in the fourth quarter of 2020.
In our small communities, business owners are friends, neighbors and family members. Their success is deeply intertwined with the overall health of our communities.
There is something we can do.
Six weeks from now, on the Saturday after Thanksgiving, we will mark Small Business Saturday.
Normally, we'd encourage local residents to save that traditional shopping date. We'd encourage them to buy holiday gifts in-person that Saturday, enjoying the festive atmosphere.
Small Business Saturday will be critical this year, and we'll keep talking it up. But for some of our local businesses, six weeks from now might be too late.
Coronavirus cases are again exploding in Wisconsin. Already-strained businesses have been hit by a new state order that limits the number of shoppers and diners to only 25 percent of their building's capacity. Some business might not make it to November.
If there ever was a time to buy local, it's this month.
Before you haul your Halloween pumpkins to the curb, finish your Christmas shopping locally. Stock up on food and drink gift certificates. Buy clothing, home goods and a winter's supply of sidewalk salt and birdseed from the hardware store. Make spring garden purchases now, if possible.
Let's show our shops and restaurants that their continued presence matters, by kicking the Small Business Saturday concept forward by six weeks.
Buy local. Buy now. Don't wait.
The predicted wave of food insecurity is here. With a collective effort, perhaps we can head off a local business closure tsunami.
Competing with Amazon & online retailers, small businesses & malls shape out for holiday season strategies - FOX43.com
Posted: 13 Oct 2020 01:35 PM PDT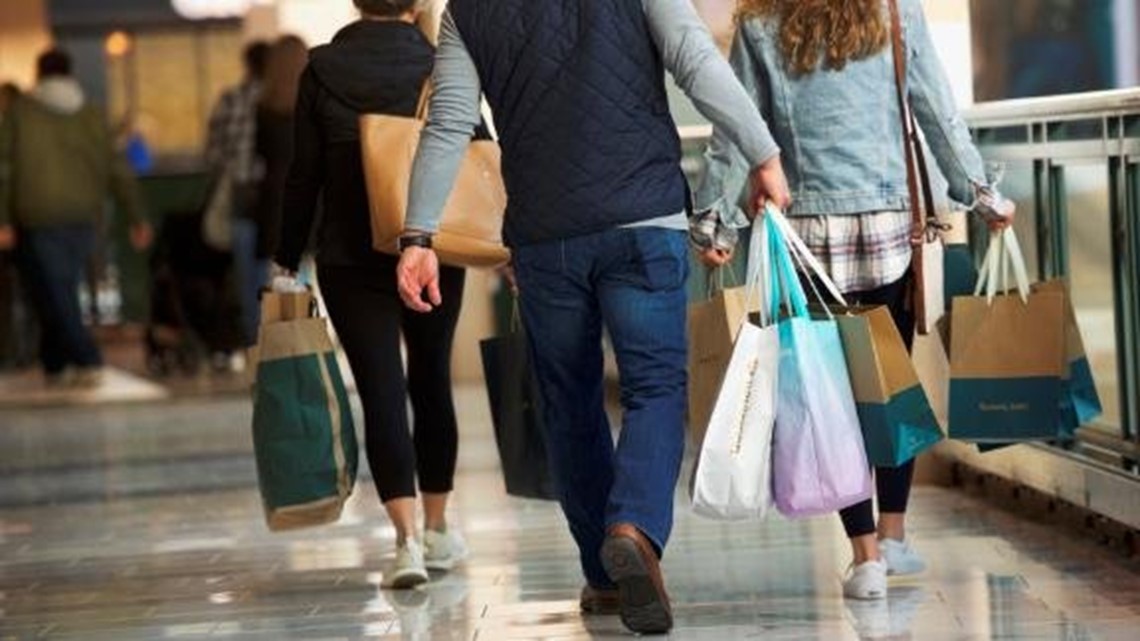 Local businesses and malls are shaping their holiday strategies amidst the COVID-19 pandemic
Eager holiday shoppers dived into deals Tuesday as Amazon Prime day kicked off across the globe amidst an early holiday shopping rush. Meantime, for brick and mortar stores a new strategy is taking shape as owners work to compete with online outlets during the COVID-19 pandemic. 
"We are lucky that we don't quite have the same product that Amazon Prime does," said Kirsten Rettberg, owner of The Plum Boutique. "We pride ourselves on having pieces that you can't get on Amazon."
Rettberg said for the holiday season this year she is focused on social media to help promote her store's products for people searching for gifts or an outfit to wear at home or events. She said, the pandemic has also forced her to change what she is ordering to fill store shelves. Her message to everyone this holiday: shop local.
"I have definitely changed what I purchase for the store. I have definitely gone a little more casual although I am finding there are some events that are starting to happen now," she said.
The York County Economic Alliance held a workshop in September that tackled the issue of the holiday shopping season and strategies for owners to be successful. Among the key points of advice to owners: increased online presence, increased focus on gift cards, expanded store hours, and plenty of personal protective equipment. 
"We know that big box chain stores, Amazon, they've all done very well during the pandemic," said Jonathan Desmarais of the York County Economic Alliance. "It's really a time for us to support local businesses."
Justin Roth, spokesperson for the Capital City Mall told FOX43 management is working closely with its corporate officer to review COVID occupancy restrictions and study the past year's holiday traffic in order to prepare for any surge in holiday shopping traffic. He said the mall is also reviewing its mall operating hours to accommodate shoppers. 
"Retailers are looking at offering services to better accommodate the increased amounts of shoppers for holiday, whether it's shopping appointments, private shopping events, and online order pickup," he said. "We are currently working to get all of these services listed on the mall website so it will be available for shoppers to take advantage of."
Capital City Mall plans to stay closed for Thanksgiving Day, as it has for the past 5 years. 
"Black Friday will definitely be a bit different this year than what we are used to. I think a lot of retailers will look at steering away from the traditional early morning doorbusters that draw large crowds and instead make their deals available for longer periods of time - some may even be week long," said Roth.
The Capital City Mall plans to start preparing the mall for the holiday in the beginning of November. The preparations will include a visit from Santa, who will be arriving on November 11. Photos with Santa will be a bit different due to COVID, as Roth said the mall is requiring visitors to make a reservation in order for us to allot time to sanitize in between families. Guests will also be required to wear masks at all times, except during the photo session with Santa. Temperatures will also be taken.