Best Welcome Bonus Offers for Small Business Credit Cards - Money
---
Best Welcome Bonus Offers for Small Business Credit Cards - Money
Posted: 07 Oct 2020 04:18 AM PDT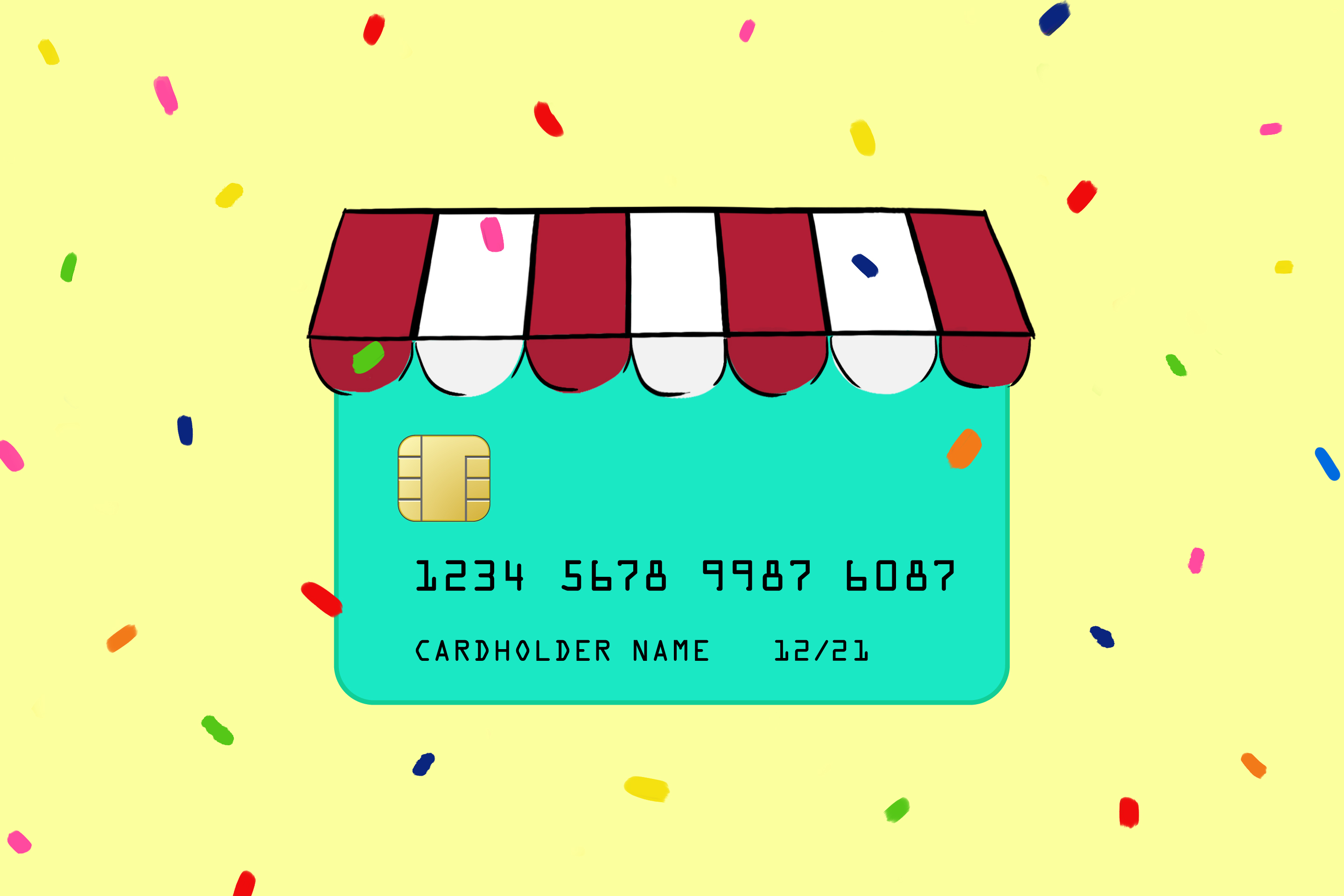 A small business credit card can be an incredibly valuable tool for your company. The right card can not only provide a secure and convenient method of payment for your business, but it can also offer extremely valuable rewards.
On top of that, you can enjoy useful reporting tools and of course, short-term financing of your business purchases. Many cards created for small businesses also have great welcome bonuses — with rewards possibly worth over $1,000 to new cardholders.
Small Business Credit Cards: Who Qualifies?
Many people know that small business credit cards are designed for people who own businesses like shops, restaurants and law firms. However, they're actually suitable for nearly any type of business, no matter how small. This can include anything from selling things online, being a driver for a rideshare or food delivery company, or even just doing odd jobs in your spare time. If you earn money and have expenses, you should be able to qualify for a small business credit card.
Another misconception is that you need to be incorporated to apply for a small business credit card. In fact, these cards are available to those who have nearly any type of business, including partnerships, LLCs and even those who are not incorporated. Unincorporated businesses are often referred to as "Doing Business As" and often require no paperwork or registration at all. When you apply for a credit card as an unincorporated small business, you can simply use your Social Security Number(SSN) instead of an Employer Identification Number (EIN).
How to Find the Best Small Business Credit Card
A valuable welcome bonus will certainly attract your attention, but it's not the only thing that you need to consider when looking for a new credit card. The best small business credit cards offer valuable rewards for spending, especially for the kinds of purchases your company makes the most. Popular bonus rewards categories for small business cards can include office supplies, online advertising, shipping and travel. You should also look at purchase protection and travel insurance benefits, as well as the card's annual fee and other costs.
Here are some of the best small business credit cards to consider:
Chase Ink Business Preferred. This premium small business card offers new accounts 100,000 bonus points after spending $15,000 in purchases within three months of account opening. That's enough to redeem for $1,250 in travel rewards booked through Chase. Or, your rewards can be transferred to airline miles or hotel points. The Chase Ink Business Preferred card also offers you 3x points on up to $150,000 spent each year in combined purchases on travel, shipping, internet, cable and phone services and advertising purchases made with social media sites and search engines. There's a $95 annual fee for this card.
Welcome bonus: Earn 100,000 Ultimate Rewards points, worth $1,250 in travel booked through Chase, after spending $15,000 within three months of account opening.
Rewards for spending: Earn 3x points per dollar spent on the first $150,000 spent in combined purchases on travel, shipping purchases, Internet, cable and phone services, and on advertising purchases made with social media sites and search engines each account anniversary year. Earn 1x elsewhere.
Annual fee: $95.
American Express Business Platinum. This premium rewards card is offer new applicants 75,000 bonus Membership Rewards points after spending $15,000 within three months of account opening. It features 5x points on flights and prepaid hotels booked through amextravel.com, and 1.5x points on eligible purchases of $5,000 or more (on up to 1 million additional points per calendar year). You earn one point per dollar spent elsewhere. Benefits include $200 in annual credits towards Dell purchases and a $200 annual airline fee credit. You'll also receive up to $100 in additional statements credits for purchases made before the end of 2020 for U.S. purchases with Dell Technologies. Until the end of 2020 Amex is offering up to $20 in statement credits per month on U.S. purchases for shipping, plus another $20 in statement credits per month on wireless telephone services purchased directly from U.S. service providers. There's a $595 annual fee for this card.
Welcome bonus: 75,000 bonus Membership Rewards points after spending $15,000 within three months of account opening.
Rewards for spending: Earn 5x points on flights and prepaid hotels booked through amextravel.com, and 1.5x points on eligible purchases of $5,000 or more (on up to 1 million additional points per calendar year.) One point per dollar spent elsewhere.
Annual fee: $595
Chase Ink Business Cash. Here's a credit card with no annual fee that offers an impressive welcome bonus along with strong rewards in bonus categories. You earn 50,000 Ultimate Rewards points, worth $500 in cash back, after spending $3,000 within three months of account opening with the Ink Business Cash card. Earn 5% cash back on the first $25,000 spent in combined purchases at office supply stores and on internet, cable and phone services each account anniversary year. You also receive 2% cash back on the first $25,000 spent in combined purchases at gas stations and restaurants each account anniversary year, and 1% cash back on all other purchases, with no limits. There's no annual fee for this card.
Welcome bonus: $500 in cash back, after spending $3,000 within three months of account opening.
Rewards for spending: 5% cash back at office supply stores and on internet, cable and phone services (on the first $25,000 spent in combined purchases each account anniversary year). 2% cash back in combined purchases at gas stations and restaurants (on the first $25,000 spent each account anniversary year). 1% cash back on all other purchases.
Annual fee: $0
Chase Ink Business Unlimited. This no-fee card also offers new accounts 50,000 Ultimate Rewards points, worth $500 in cash back, after spending $3,000 within three months of account opening. But instead of bonus categories, you simply earn 1.5% cash back on all purchases with no limits. There's no annual fee for the Chase Ink Business Unlimited card.
Welcome bonus: $500 in cash back, after spending $3,000 within three months of account opening.
Rewards for spending: 1.5% cash back on all purchases with no limits.
Annual fee: $0
Southwest Rapid Rewards® Performance Business Credit Card. Some businesses require travel, even in today's environment, while others business people are simply looking forward to returning to the road as soon as it's safe. This premium rewards card will offer you amazing amounts of free travel from its welcome bonus and its rewards for spending.
First, the welcome bonus offers new accounts up to 100,000 points. You earn 70,000 points after you spend $5,000 on purchases within three months of account opening, plus an additional 30,000 points after you spend $25,000 total on purchases within the first six months of account opening. So by spending $25,000 within six months, you will have earned at least 125,000 points, which will qualify you to receive the Companion Pass (available so long as you earn 125,000 points in a calendar year). The Companion Pass offer you unlimited companion airfare (plus taxes) for all of your tickets on Southwest Airlines, both paid and award seats, until the end of the following calendar year.
You also receive 3x points on Southwest purchases, 2x points for every dollar spent on social media and search engine advertising, internet, cable, and phone services, and one point per dollar spent on all other purchases. Benefits include four upgraded boardings on Southwest per year and up to 365 inflight wi-fi credits per year. There's a $199 annual fee for this card.
Welcome bonus: 70,000 points after you spend $5,000 on purchases within three months of account opening, plus an additional 30,000 points after you spend $25,000 total on purchases within the first six months of account opening.
Rewards for spending: 3x points on Southwest purchases, 2x points for every dollar spent on social media and search engine advertising; internet, cable, and phone services and one point per dollar spent on all other purchases.
Annual fee: $199.
More From Money:
Why a Small Business Credit Card Is Essential if You're Self-Employed
Best Credit Card Deals of 2020
Small Business Big Mission, PVMANM: 'Going to the bank is the most challenging part of business' - Atlanta Business Chronicle
Posted: 15 Oct 2020 01:00 AM PDT
The virus: Transcript - Center for Public Integrity
Posted: 15 Oct 2020 05:13 AM PDT
Introduction
Subscribe on Spotify | Google | Stitcher | TuneIn | Pandora | Apple Podcasts
Episode 5 of The Heist
UNIDENTIFIED VOICES: From the Center for Public Integrity, this is The Heist. 
SALLY HERSHIPS, HOST: The Roosevelt Room is right across the hall from the Oval Office. It's used for staff meetings and sometimes for big announcements.
DONALD TRUMP: We have a lot of media present. The room is loaded up with media as much as they can, considering we have social distancing. We're practicing social distancing. (fades out) 
HERSHIPS: Trump was wearing a grey suit with a little American flag lapel pin. Ivanka was there, in a bright red dress. 
IVANKA TRUMP: When we began making phone calls a couple of weeks ago…(fades out)
HERSHIPS: There was an oil painting on the wall with a fancy, flourish-y gold frame, big flags in stands, a bronze statue of a buffalo fighting off wolves. The whole effect was pretty patriotic. And Trump was there to make a patriotic-sounding announcement. 
TRUMP: We had the greatest economy in history, the greatest economy that we've ever had, the greatest economy that anybody's ever had. And then one day, they said, you got to close it down, close the country.
HERSHIPS: The coronavirus had hit. And for the past few weeks, members of Congress had been debating: What was the best way to save the economy? Small businesses were closing their doors. A lot of them probably for good. And millions of American workers were filing for unemployment. It was the beginning of the worst economic crisis since the Great Depression.
But finally, at the end of March, Congress had passed the CARES ACT. President Trump had signed it. It was part of a multi-trillion-dollar effort to save the country. And on this day, April 7th, 2020, Trump had gathered reporters to promote the law's signature element.
TRUMP: As you know, on Friday, we launched the Paycheck Protection Program to help small businesses keep workers on the payroll.
HERSHIPS: The Paycheck Protection Program, or PPP, was supposed to offer interest-free loans to small businesses struggling to stay afloat during the pandemic. The government had set aside 670 billion dollars.
STEVEN MNUCHIN: And we want to make sure that every single small business can participate. 
HERSHIPS: Steven Mnuchin, the Treasury Secretary, was instrumental in getting the bill passed. 
MNUCHIN: And we want to assure the workers that if you don't get the loan this week, there'll be plenty of money for you next week. 
HERSHIPS: The announcements were incredibly upbeat. Trump and the administration were making big promises — that PPP would save small businesses, the country would see a major economic turnaround. But that's not what happened. Instead, a program designed to help mom and pop businesses also ended up giving cash to companies that didn't necessarily need it. Big companies, companies with connections to banks and politicians.
I'm Sally Herships and this is The Heist, a new podcast from the Center for Public Integrity. We've been doing a deep dive into how power works in Trump's America. 
This is our final episode of the season. We started at the beginning of Trump's presidency looking at how his policies favored the wealthy. Now, at a moment of crisis, the same pattern is playing out again. In this episode we ask: What went wrong with PPP? And what can it tell us about how the system is rigged to favor the rich?
(SOUNDBITE OF TRUCK PULLING INTO DRIVEWAY)
HERSHIPS: We're going to start our story today talking to the owners of a very, small business. They're a husband and wife team. They operate out of a storefront and a Ford minivan. We're in La Habra, California, a suburb of LA about 20 minutes from Disneyland.
LUIS RIVERA: Hi, how are you?
KATHRYN KRANHOLD: Hi Luis. Thanks for doing the interview. We appreciate it. 
LUIS RIVERA: Anytime, anytime.
HERSHIPS: The couple, Ana and Luis Rivera, run a heating and air conditioning business. And basically, Luis goes into people's homes. He installs heating and air conditioning units. Luis does the work pretty much on his own, he just has a few part-time contractors for backup.
(SOUNDBITE OF KATHRYN KRANHOLD AND LUIS RIVERA TALKING)
HERSHIPS: Kathryn Kranhold is a reporter for the Center for Public Integrity. She's the one who visited the Riveras. Kathryn, tell me about the company and how it got its start. 
KRANHOLD: Well, Luis had been working for other people for about ten years. Then about five years ago he got his refund on his tax return and he used that to start his own business. So on the day I visited Luis, he was on his way to a job in Compton.
LUIS RIVERA: We are working on the air conditioning. We're putting in brand new systems and ductwork. 
KRANHOLD: This is a typical day for Luis. He's used to fielding dozens of calls like this a day from potential customers. 
HERSHIPS: But that was before the pandemic. 
ANA RIVERA: We didn't know how serious it was. We didn't know if it was a hoax. But when your family and friends are getting hit with the coronavirus, is when it makes it real. 
HERSHIPS: So Kathryn, you talked on the phone with Luis' wife, tell us about her.
KRANHOLD: Ana's the CEO. But she doesn't take a paycheck. She has a second job for that — she manages the apartment complex where they all live. She and Luis also have five kids, ages three to 21. Ana does not have a lot of free time on her hands.
ANA RIVERA: I was trying to answer the phone, trying to get to my customers. Learning how to balance the kids, the work and trying to take care of myself, now that I think about it, I was going a little cuckoo bananas, to be honest. 
HERSHIPS: Even though their business was considered essential and technically they could keep working the Riveras were hit hard by the lockdown.
ANA RIVERA: We did go from having work every day to three weeks with no calls. 
HERSHIPS: They went from making $20,000 in January to $5,000 in March.
KRANHOLD: Ana tried to cook more to save money. She even took her kids to get free lunches at school. 
ANA RIVERA: Nobody tells you, yeah, you could pay me later. I still had to pay our phones, you know? There is definitely a little struggle.  
HERSHIPS: There are more 30 million small businesses in the United States. So if you take the problems Ana and Luis were facing and multiply them by 30 million and you can see why the Riveras are exactly the kind of small business owners that Congress and the Trump Administration said it wanted to help with PPP.
Ana and Luis had a healthy small business and they would have one again when the pandemic was over. They just needed help getting through this rough patch.
One of the main criteria for getting one of these loans was having fewer than 500 employees. It's complicated, but generally speaking, that's one of the ways the federal government defines a small business. And Kathryn, this is where many small businesses, like the Riveras, had a hard time? Right?
KRANHOLD: Right, well what it meant is that you found some really surprising definitions of "small businesses." And really small companies like Ana and Luis's with one employee, or maybe two, they ended up competing against companies with many more employees for that same pot of PPP money.
HERSHIPS: The idea behind the PPP program is that the money would help small businesses keep paying employees for several months, even if there was no work. 
The way PPP was set up, it was easiest to apply through a bank. Back on March 30th three days after President Trump signed the CARES Act Ana Rivera reached out to her banks. She called Wells Fargo and she emailed Chase. She'd had accounts with them for years. 
ANA RIVERA: I thought I had a good relationship with them. I thought I was gonna be okay. I have a friend that works for the bank. I should be okay. But that wasn't the case. They were just so overwhelmed with people trying to get the loans that nobody reached out to me. Nobody helped me. 
HERSHIPS: We wanted to find out what happened. Why did a small company like the Riveras have so much trouble getting a loan? And we didn't have to go very far to find out. We looked into a company called Continental Materials, which had a lot more luck getting quick access to government cash.   
KRANHOLD: Continental Materials. It's been around for about 60 years. It's got factories all over the country. And one of the factories turned out to be right here in Southern California about an hour from the Riveras. It is also in the same business as the Riveras. It makes furnaces and air conditioning units. 
HERSHIPS: And like Luis and Ana's company Continental's factory is also considered an essential business, so it also did not have to shut down. But unlike the Riveras, Continental did not appear to be struggling.
KRANHOLD: I reached out to a union leader and he told me that the company had a few orders that were put on hold at the end of March. And they had to furlough some employees at the same time. But since then, they've been working 12 hours a day, six days a week, pretty much throughout the pandemic.
HERSHIPS: Still, Continental got a PPP loan for $5.4 million. For context you should know that the average PPP loan was just over 100 grand. And Continental got its loan approved within just three business days of when the loans were first available. 
Meanwhile Ana Rivera hadn't even heard back from either of her two banks. And all of this brings us back to our question: How did this happen?
KRANHOLD: Right, if you're a big company, it's likely you do a lot of business with your bank, mostly borrowing money. That's one reason big companies like Continental got access to PPP money so quickly — banks.   
HERSHIPS: There was a middle man in the process, something between the government and the business that applied for its loan. In Continental's case its bank is a global giant, CIBC.
KRANHOLD: Here's how it works. Banks often assign one person or maybe a team to take care of you And it's in the best interest of those banks, of course, to take care of their best customers.
HERSHIPS: So in the first days of the Paycheck Protection Program, banks were catering to their biggest clients first. But these loans were for millions of dollars, not a few thousand, like the Riveras. And in general, the bigger the loan, the more money banks made from servicing that loan.
But there was another reason that big businesses got PPP money. Remember that rule that required companies that applied for the loans to have less than 500 employees? Congress wrote a huge loophole into the law. It allowed some businesses like hotel and restaurant chains to apply as long as they didn't have more than 500 employees per location. 
CNBC CLIP: We are hearing from small business owners still in limbo over this funding and frustrated to hear of big name companies like Ruth's Chris Steakhouse and Shake Shack being able to access those PPP loans.
MAD MONEY CLIP: 13 public companies by the way all returning including Potbelly and Shack and Ruth's Chris, and Auto Nation. 
HERSHIPS: Which explains how all those big companies you probably heard about on the news got PPP loans. Some of these companies were getting millions. 
And here's a caveat to our story. A lot of journalistic outlets got PPP money too, including  more than 50 public radio stations, Newsday, The Texas Tribune, Prairie Public Broadcasting in North Dakota, and us. For full disclosure, the Center for Public Integrity got a loan for $658,000 back in April. 
But Kathryn, it's important we understand a couple of things,  right?
KRANHOLD: Right. Well, first, the guidelines to qualify were loose. And these loans were available, so all you had to do was apply, and you got approved somewhat easily. You know, most of these businesses didn't appear to do anything wrong. But there was a lot happening that went against the spirit, if not the intent of the law. And eventually some were shamed into giving the money back. 
CHRIS CILLIZZA: Like the Los Angeles Lakers. Wait what?
HERSHIPS: Steven Mnuchin was especially annoyed about that one. He told CNBC about it over the phone.
MNUCHIN: I never expected in a million years that the Los Angeles Lakers, which I'm a big fan of the team, but I'm not a big fan of the fact that they took a $4.6 million loan. I think that's outrageous, and I'm glad they've returned it or they would have had liability.
HERSHIPS: But unlike the Lakers, five weeks after she'd called and emailed her banks Ana Rivera still hadn't heard back yet from Chase or Wells Fargo. So she applied for a loan online, directly from the Small Business Administration. Ana tried to stay positive. 
ANA RIVERA: I did not let myself get to the place of fear and losing hope. I'm the type of person who, I'm going to pray about it. I'm going to grow through it. 
HERSHIPS: But after weeks of waiting with no money in sight, Ana hit a wall.   
ANA RIVERA: I was done. I was like, well, I guess maybe just PPP was just not for us. And maybe we just don't qualify. Maybe we're too small. 
MATT GARDNER: You know, there are a lot of anecdotal stories out there about small business owners, precisely the people we all care about the most at this time, simply not hearing back from the SBA after applying, waiting week after week after week to get any word about whether their applications were going to be approved.
HERSHIPS: We wanted to get a tax expert to weigh in on the rollout of the PPP. So we spoke with Matt Gardner. He's a senior fellow at the Institute for Taxation and Economic Policy. It's a left-leaning think tank. In other words, Matt is an expert on policies that give big corporations an edge over the little guy. And he says the CARES Act falls into that bucket, despite what the administration said it would do.
GARDNER: It's pretty clear that the PPP process was run in a way that pushed needy small businesses to the back of the line while prioritizing the influential, and that's not at all the way it was built. Certainly not at all the way Americans would want to see it work.
HERSHIPS: So here's what we've learned so far — Big companies that had close relationships with their banks got in line first for PPP loans. But there were other problems too. And to explain what those are we need to take a close look at a wealthy guy named Ronald Gidwitz. Robin Amer, in Chicago, has been reporting on him for a while.
ROBIN AMER: Yeah, Gidwitz is interesting and not just because of his money. I'll uh, I'll let him tell you about it.  
RONALD GIDWITZ: I'm Ambassador Ronald Gidwitz, the acting representative of the United States to the European Union. (fades out)
AMER: So Ronald Gidwitz, as you just heard, is America's acting representative to the European Union. He's also the U.S. Ambassador to Belgium. 
GIDWITZ: Now more than ever, we need to leverage this partnership. (fades out)
AMER: Before he became an ambassador, he was a businessman here in Chicago.  
HERSHIPS: Remember that company, Continental, we mentioned earlier? The one that got a $5.4 million loan within just days of when the money was available? Gidwitz's family owns the company.
So we had a lot of questions. First, did Ambassador Gidwitz's political connections have anything to do with this loan?
AMER: We did the obvious thing first, we reached out to the ambassador and were told by a State Department official that when Gidwitz was first appointed, he resigned the company's management and promised not to get involved in its financial matters. His son took his place. In other words, he's hands off. 
And, of course, we looked into his family too. The Gidwitz family is actually one of Chicago's wealthiest and most prominent up there with the family of Illinois Governor J.B. Pritzker. Back in the '80s and '90s, Gidwitz was president and CEO of Helene Curtis, a cosmetics company that his father built.
HERSHIPS: And, Gidwitz is also a big political fundraiser. During Trump's last presidential last run, he was Illinois finance chairman. He held a big fundraiser at Trump Tower in Chicago, the kind where donors pay more than 25 grand just to have their picture taken with the candidate, and he raised more than a million dollars. Gidwitz also gave hundreds of thousands of dollars of his own money to Trump and other Republicans in the leadup to the last presidential election.
AMER: Yeah, we pulled records from the Illinois Board of Elections and the Federal Election Commission and found that over the last quarter century, he and his wife have given more than $8.4 million to various political causes.
And as often happens in Washington, Gidwitz was handsomely rewarded for those efforts. In May of 2018, Trump appointed him to be the U.S. ambassador to Belgium.
HERSHIPS: So Gidwitz, an ambassador, is clearly rich and well connected. But, to be fair, that doesn't necessarily mean he pulled any strings to get this loan. So we also checked federal lobbying records. 
AMER: And we didn't see any smoking guns. In other words, we didn't see any direct evidence to show that Gidwitz or anyone else from Continental had officially lobbied the Treasury Department to get a PPP loan.
HERSHIPS: But one of the big questions we've been asking ourselves all along is how Trump's friends, family members, high level appointees, and even members of Congress were able to benefit from the PPP program. While Gidwitz wasn't actively part of the management of the company at the time the loan went through, his family and he own nearly all the company's shares, if not all of them. So he still profits from the company. In some ways it's like President Trump supposedly passed on the management of his family business to his sons while he's president. Trump is out. But he's still in.Congress actually tried to address this kind of scenario. 
KATHLEEN CLARK: The CARES Act prohibits businesses controlled by the President, the Vice President, members of Congress, and heads of executive departments from getting loans or investments from the program. 
HERSHIPS: We wanted to learn more about the rules around politicians and PPP money. So we spoke with Kathleen Clark, an ethics expert who teaches at Washington University in St. Louis.
CLARK: The Democrats didn't want Trump or Kushner to get any of this money. They wanted to make sure that didn't happen.
AMER: But that hasn't stopped prominent politicians or their family members from getting these loans. According to data the SBA released in July, Elaine Chao's family business got a loan. She's the U.S. Secretary of Transportation, and she's married to Senate Majority Leader Mitch McConnell. 
Businesses belonging to several members of Congress also got loans. Texas Republican Roger Williams got one for his car dealerships. And Oklahoma Republican Kevin Hern got more than a million bucks. His Tulsa company owns McDonald's franchises. 
And while Congress said it didn't want this money going to the president or his cabinet, Kathleen Clark says that it didn't explicitly ban all presidential appointees from getting this money, appointees like Ambassador Ronald Gidwitz. 
CLARK: And I just want to point out that this is just a typical example of Congress or any legislature trying to address an ethical concern and making, you know, a first cut at the problem. And it's not surprising that it's incomplete in its coverage because frankly, Congress's main concern was getting this money out the door. 
HERSHIPS: OK, so businesses are businesses, they are there to make money. It's practically their job to take advantage of tax laws and government money. From this perspective, Continental did nothing wrong. This was the system that Congress put in place. But looking closely at Continental can help reveal a pattern. What does it tell us about how the system is rigged in favor of big companies?
AMER: We spent a lot of time looking at the company itself to try and answer this question. Gidwitz's father and uncles started Continental back in 1954 as a uranium mining company. They owned these two mines in Utah. And for most of the last 60-plus years, the Gidwitz family has controlled the company.
HERSHIPS: And in looking at their recent records something became apparent. While the company did have financial problems, those problems had nothing to do with the pandemic. 
AMER: We wanted to be absolutely certain though that Continental didn't need that PPP money. So we asked our tax expert Matt Gardner, to look at documents we pulled from the Securities and Exchange Commission. And he confirmed — Continental had been facing financial difficulties long before the pandemic began.
GARDNER: In 2019, the company took a huge loss related to shutting down some of its mining operations and, you know, acknowledged pretty candidly that those operations just weren't financially workable anymore. 
HERSHIPS: When the PPP loan program first started, anyone could apply, as long as they had fewer than 500 employees. Continental just squeaked under the wire, with 445. But a month later, a second benchmark was added. Applicants needed to promise that they needed the loan. And importantly, they had to certify that if they did have access to other sources of cash than PPP loans, tapping into it would be "significantly detrimental" to their business.
And that brings us to our next big question: Did Continental have access to other sources of cash? So to find out we looked at SEC filings and learned that something really interesting happened around the time Continental got its loan. 
AMER: Just three weeks before that, the company got a $20 million credit line from its longtime bank, CIBC. And a credit line is kind of like a credit card with a limit and it gave Continental this nice cushion of cash if the company needed it. So when the pandemic hit, Continental had plenty of money to pay its employees and run its factories.
HERSHIPS: Now we want to be clear here. When Continental applied for its loan, this second benchmark had not been spelled out yet. That means that at that point in time it met the guidelines for a PPP loan. But there's another interesting wrinkle here. 
AMER: At the same time Continental was looking to get a PPP loan, Ambassador Gidwitz and his family were about to take the company private, buying up pretty much all the company stock that they didn't already own. It's called a management buyout, and to pay for it, the Gidwitz family got another credit line, this one for almost $9 million.
HERSHIPS: And just a couple of days later, Continental was approved for its $5.4 milion PPP loan. According to the records we reviewed, Continental got its PPP loan a few days before the Gidwitz family bought out most of the company's remaining shares.  The timing was interesting. Did the Gidwitz family end up using the money from one of its lines of credit to buy its shares? Did it use its PPP loan? 
AMER: Remember, the guidelines for companies that received PPP loans required them to use the money primarily for payroll. So if the Gidwitz family had used that money for the buyout, that would be a problem. Our tax expert Matt Gardner says that it's impossible to say for sure how the company management actually used its PPP money, but…
GARDNER: What I can say is that, you know, certainly getting the PPP loan made it easier for Continental Materials management to think about buybacks, to think about alternative uses of their money and made it more lucrative for them to do so. 
HERSHIPS: So, should Continental have received a PPP loan? 
GARDNER: The CARES Act and the PPP in particular, was supposed to be for companies that were facing existential threats due to COVID and that lacked access to capital. That didn't have a means of borrowing to keep themselves afloat, to get through the short-term difficulties presented by COVID, by the shutdown. And what seems pretty clear about Continental Materials is that neither of these things apply to them. 
HERSHIPS: And the fact that Continental got such a big loan so quickly, Gardner says that's a problem, too. 
GARDNER: Because every time a company like Continental Materials gets to the front of the line, it's pushing back smaller businesses for whom the threats really are existential, for whom getting that $5 million or $500,000 even, is the difference between keeping your employees on payroll with the hope that you can come back in a couple of months, and just calling it quits and letting them all go.
HERSHIPS: Continental declined to get on the phone with us, but in an emailed statement, the company said it followed all the rules in applying for a PPP loan. I'll quote the email. "Over the years, the company has dealt with and survived considerable industry and economic turmoil, none of those as drastic as what the COVID-19 crisis continues to present today."
But that statement is hard to reconcile with the company's SEC filings. In one of the company's last public filings in May, Continental explained that its businesses had not been severely impacted by the pandemic, but that it couldn't "predict" the impact on its finances for the remainder of the year.
LUIS RIVERA: As a matter of fact, yesterday we went to a call, a 90-year old lady, and she didn't want us to be inside her house at all. We had to do the work by sections, by hours.

HERSHIPS: Ana and Luis Rivera are still in business, though the pandemic is still making life difficult for them. And the PPP program? They did end up having a bit of luck. I'm going to bring back in Kathryn Kranhold to explain what happened.
KRANHOLD: Well, five weeks after Ana Rivera first reached out to Chase and Wells Fargo, she finally got another kind of lender to help her apply for the PPP loan. She says once the lender — they're called the Opportunity Fund — stepped in and helped her, she got a $7,000 loan, within two days. The lender, Opportunity Fund, is known as a community financial institution and it's a nonprofit that makes micro loans. A big part of what they do is help minority-owned businesses. These were some of the hardest hit by the coronavirus. 
ANA RIVERA: And honestly, I feel like they were heaven sent. I know it sounds weird and funny, but I feel like they were just angels that came to me.
HERSHIPS: What happened to the Riveras is important not just for their family, but also because it helps to explain why other small mom and pop businesses struggled to get access to PPP loans. Back in April, when the Small Business Administration first started doling out money, microlenders like the Opportunity Fund, the one that helped the Riveras, were shut out. That meant that many businesses owned by people of color had little chance of getting a loan. 
KRANHOLD: At the Center for Public Integrity, we did an analysis of SBA data for loans over $150,000, which was the bulk of the money that had been given out under the PPP program. We found that only 7% of the companies that received loans were Hispanic-owned, and worse yet, less than 2% of companies that received loans were Black-owned.
HERSHIPS: Both the SBA and the Treasury claim, correctly, that the PPP program has helped millions of workers hold on to their jobs. but their numbers are off. They've claimed repeatedly that 51 million American workers have been helped. But there's no way to really know that, because the SBA did a sloppy job collecting data about the numbers of employees kept on payroll with PPP money. We asked the SBA about those numbers and they didn't respond.
And of course this may not be the last federal stimulus package meant to help economic strain caused by the pandemic. Our tax expert Matt Garder says that the question for future stimulus packages is whether the government will fix the systematic unfairness that favored well-connected companies, like Gidwitz's, over the people it was meant to help like Ana and Luis Rivera.
GARDNER: What we can certainly ask for, and what would be a timely thing to think about is, when the next round of stimulus legislation is enacted, we can make sure that the terms of these loans, the terms of any tax breaks that are in the bill, meet up with the expectations of the American public. 
And that's that they're going to be targeted to the middle and low-income families who are threatened right now, going to be targeted to the small businesses who even now are hanging on by their fingertips just trying to keep their employees on payroll. And, that these provisions won't unfairly advantage the bigger businesses that already have access to capital. 
HERSHIPS: With both the CARES Act and the Tax Cuts and Jobs Act of 2017, the Trump Administration promised that "working people," the middle-class, would benefit. But in both cases a lot of money went into the pockets of the rich. These policies are not exceptions. In Donald Trump's America, they are the rule.
Our episode today was reported by Robin Amer and Kathryn Kranhold. Our editor was Curtis Fox, with help from consulting editor Alison MacAdam and Center for Public Integrity's Tax Project editor Allan Holmes. We had production help from Lucas Brady Woods, Brett Forrest, Camille Petersen, and Ali Swenson. Our theme music and original score by composer Nina Perry and performed by musicians Danny Keane, Dawne Adams, and Oli Langford. Our engineer is Peregrine Andrews. The Heist is executive produced by me and the Center for Public Integrity's Mei Fong. 
With special thanks to David Felsen, Janeen Jones, and Joe Wertz. Thank you for listening to the last episode of Season One of The Heist. 
Bank Earnings Show Diverging Fortunes on Wall Street and Main Street - The New York Times
Posted: 14 Oct 2020 01:06 PM PDT
Hundreds of thousands of small businesses are closing for good. Temporary layoffs at larger companies are becoming permanent. But the country's largest banks, which together serve a majority of Americans through loans, credit cards or deposit services, are not raising an alarm.
In their third-quarter earnings reports this week, big banks have said they are generally prepared for a wave of loan defaults they expect in the second half of next year. And their own fortunes are just fine: A trading and investment banking bonanza on Wall Street is helping them stay profitable.
A few common themes have emerged from the reports.
Wall Street Is Booming
The pandemic has made for a turbulent year across a wide range of markets, but all the trading that investors have done in response has kept the revenue rolling into the banks.
Goldman Sachs reported strong markets revenue on Tuesday, helping it generate profits of $3.62 billion — far surpassing analyst expectations of $2 billion. Trading of bond products linked to interest rates, corporate credit, mortgages, and the prices of oil and other commodities lifted the bond division's quarterly revenue 49 percent higher from the same period last year. In stocks, divisional gains were 10 percent.
In a call with analysts, Goldman executives said some of the boom had come because the firm increased its share of trading activity on behalf of the market's 1,000 biggest money managers and other active traders who give business to Wall Street.
Goldman's asset-management operations benefited from a rally in stock prices as well. A rise in the value of its positions in companies like the online commerce platform BigCommerce (up more than 40 percent since its shares began trading in August) and the medical equipment maker Avantor (up nearly 30 percent this year) helped the division generate 71 percent more revenue.
But it was not just Goldman that benefited. Bank of America's investment banking business had the second-best performance in its history in the third quarter, trailing only this year's second quarter, according to the bank's chief financial officer. At JPMorgan Chase, trading revenue rose 21 percent and investment banking revenue 52 percent from a year earlier.
Customers Are Hanging On
Steeling themselves for widespread defaults by customers unable to pay credit-card, home-loan or other debts because of the pandemic, the biggest banks have sent vast sums of cash into special pools they will draw from to cover losses in the future. But in general, the banks say, their customers are doing better than they expected.
The reason? Bank officials pointed to the trillions of dollars the federal government has distributed in the form of enhanced unemployment benefits, forgivable small-business loans and other programs created this spring by the CARES Act.
"Recent economic data has been more constructive than we would have expected earlier this year," JPMorgan's chief financial officer, Jennifer Piepszak, said on a call with journalists on Tuesday. "Over all, consumer customers are holding up well. They have built savings relative to pre-Covid levels and, at the same time, lower debt balances."
This quarter, the banks each set aside less money than in previous quarters to prepare for losses. Bank of America and JPMorgan Chase said their credit-card customers were making their payments again.
The bank with the most strained customers seems to be Wells Fargo, which said it had spent nearly $1 billion trying to help customers who were struggling to repay their loans come up with new payment plans to keep them from defaulting. Even so, the bank said, its borrowers are less likely to fall behind now than they were earlier this year.
More Stimulus? Don't Count on It
While government relief programs have prevented serious problems so far in the financial sector, none of the banks are banking on more stimulus.
In their economic forecasting, each bank takes a range of possible outcomes into account, from better than expected to doomsday. On Wednesday, Bank of America's chief financial officer, Paul Donofrio, said just one of the scenarios it was looking at might contain more stimulus money. And that model is based on a consensus of various Wall Street economists' forecasts; the bank's own internal models aren't counting on further relief.
JPMorgan's economic forecast accounts for the effects of a government stimulus package only until the end of 2020. No more stimulus is built into its models for 2021.
The bank's chief executive, Jamie Dimon, and his peers have all pointed out that the industry is grappling with a great deal of uncertainty about the future. JPMorgan might be overprepared if the economy fares better than expected — but a worst-case scenario could still expose the bank to heavy losses.
Although his bank is not expecting further federal relief next year, Mr. Dimon said another round of stimulus would be important.
"There are still 12 million people unemployed. There is still a lot of pain and suffering. There are still a lot of small businesses that need help," he said.
Indeed, calls for more government aid to struggling businesses are growing, even as an impasse in Washington seems unlikely to end as Election Day draws near.
On Wednesday, a former Goldman Sachs executive, Gary Cohn — who served for a year as President Trump's economic adviser — urged lawmakers to get a deal done quickly.
"This isn't a matter of politics, this is a matter of protecting our economy as we know it," Mr. Cohn wrote on Twitter.
5 Chase Sapphire Preferred benefits you might not know about - Android Central
Posted: 08 Oct 2020 07:30 AM PDT
Heads up! We share savvy shopping and personal finance tips to put extra cash in your wallet. Android Central may receive a commission from The Points Guy Affiliate Network. Please note that the offers mentioned below are subject to change at any time and some may no longer be available.
The Chase Sapphire Preferred Card is one of the most popular travel rewards cards out there and comes with a number of well-known benefits, as well as a new 80,000-point bonus when you spend $4,000 on purchases within the first three months and a $95 annual fee.
New to The Points Guy? Want to learn more about credit card points and miles? Sign up for our daily newsletter.
Well-Known Chase Sapphire Preferred Benefits:
These benefits are among the reasons the Chase Sapphire Preferred consistently makes TPG's list of best travel credit card offers and why it was named Best Travel Rewards Credit Card at the 2019 TPG Awards. But let's look at five lesser-known benefits.
Related: Chase Sapphire Preferred Review
Sapphire Preferred Benefits you may not know about:
1. Trip Cancellation/Trip Interruption Insurance (up to $10,000 per person/$20,000 per trip)
If your trip is cut short or interrupted by sickness, severe weather and other covered situations (deemed so by the benefit administrator), you can be reimbursed for pre-paid, non-refundable travel expenses (such as plane tickets, hotels and tours) on up to $10,000 per person and $20,000 per trip. This coverage is available to you and your immediate family members traveling with you when you pay for the trip expenses with your Chased Sapphire Preferred.
I invoked this benefit for the first time when I was in Kuala Lumpur on business, staying at the Le Méridien. I had brought my wife and nine-month-old son along to see the city and enjoy the hotel while I was at work each day. From Malaysia, we had non-refundable AirAsiaX tickets from Kuala Lumpur to Busan, Korea. The day before our flight, my son awoke with a terrible cough. We decided a trip to Korea may not serve his best interests and it was time to send my wife and son back home to Japan and our doctor.
I called Chase at 3:00 a.m. Eastern Time to inquire about having the AirAsia tickets to Busan covered by the benefit. Within 10 minutes I had an email requesting the canceled plane ticket itinerary, a doctor's note and the credit card statement showing where the tickets were purchased. Soon after, I confirmed the benefit administrator had received my documentation and I was told a $625 credit would be issued back to my Sapphire Preferred card. That was pretty fantastic!
Related: Your guide to Chase's trip insurance coverage
2. Baggage Delay Insurance (up to $500 per trip)
If your checked bag is delayed by more than six hours, you can be reimbursed up to $100 per day for up to five days for essential purchases like toiletries and clothing. My mother's checked suitcase did not arrive on Air Canada's flight from Toronto to Tokyo. I immediately called Chase from Narita International Airport (NRT) to inquire about this benefit.
I was told to get a baggage delayed report from the baggage service counter and then to keep receipts for any essentials she purchased, up to $100 a day for five days or until the suitcase arrived. The suitcase was finally delivered to my Japanese address four days later. In the meantime, we took full advantage of the benefit, with my mom buying $400 worth of clothes, shoes and toiletries to get around Japan during her stay.
I sent the benefit administrator a baggage delayed report, a courier note when the bag was finally dropped off, receipts for my mom's purchases and the credit card statement showing I had paid for her ticket. Since she had flown on an award ticket, I had only paid for the fees with my Sapphire Preferred card (and not the whole fare). I was nervous this would make us ineligible for the perk, but a short time later we received a $400 check to cover the expenses.
Along these same lines, you may be eligible for up to $3,000 in lost luggage coverage. However, this benefit requires you to produce almost all of your original receipts for items over $25, making it much harder to get full value.
Source: The Points Guy
3. Trip Delay Reimbursement (up to $500 per ticket)
Have you ever been on the last flight of the day to your destination only to have it canceled? If it's due to weather or any other cause that allows the carrier to deflect blame, you might get a preferred rate from the local airport hotel or be out of luck altogether. Either way you'll likely be forced to pay out of pocket.
If your common carrier travel is delayed more than 12 hours or requires an overnight stay, Chase Sapphire Preferred covers you and your family for up to $500 per ticket of non-reimbursed expenses such as meals and lodging. Thankfully, I've never had to put this benefit to use, but knowing I could stay in a nice place for free would make the situation a bit more tolerable.
Source: The Points Guy
Related: Chase paid for my $1,100-per-night hotel room thanks to built-in trip delay coverage
4. Purchase Protection (up to $500 per claim)
This benefit covers eligible personal property (purchased using your Sapphire Preferred card) in the event of theft, damage or involuntary and accidental parting with property. If something happens to an item within 120 days of purchase, it will be repaired or replaced for a value of up to $500.
There's a lengthy list of excluded items, including animals, antiques, anything with an engine, perishable items and used/pre-owned items. Still, when I bought my latest iPad, I felt a bit more at ease knowing I had 120 days of coverage in case I spilled coffee on it or left it behind while traveling.
Plenty of other cards offer similar benefits (such as Amex purchase protection), but it's good to know Chase is keeping up with the competition.
Related: The best credit cards for price protection in 2020
5. Extended Warranty Protection (up to $10,000 per claim)
This benefit can really save your bacon. Receive an additional year of coverage on eligible purchases with a manufacturer's warranty of three years of less. Boats, automobiles, aircraft, medical equipment, leased or pre-owned items and items for commercial use are ineligible.
In 2010, I purchased what was then a top-of-the-line flat-screen TV for $1,200, with a manufacturer's warranty of two years. One day in April of 2013, my wife and I were watching a football game when a loud pop occurred and a puff of smoke appeared from the back of the TV.
I called Chase, and a representative asked for a copy of the original purchase receipt and a letter from the TV manufacturer stating it was out of manufacturer's warranty. I was then instructed to get an estimate from a TV repairman (yes, they still exist) of what it would cost to fix the TV. I flipped through the yellow pages and a few days later had an estimate saying the TV was broken beyond repair. After I submitted the estimate, I got a credit back for my original purchase price of the TV from 2010, as well as a credit for the TV repairman's fee.
I then bought a TV for $800 that was better than what I had paid $1,200 for three years earlier. Chase promises reimbursement within five business days of receipt and validation of all required documents. Needless to say, I was pretty excited this benefit was on the card.
Related: Best credit cards for extended warranties
Bottom Line
Several of these benefits have provided excellent value for me and made life easier when I could have otherwise been out of luck. As always, make sure you read the fine print for benefit terms and conditions. Clearly defined and labeled documentation submitted in a logical order has made the claim processes rather painless for me.
Also note that the above five benefits are by no means the only perks of the Chase Sapphire Preferred Card. Travel accident insurance, zero liability protection and travel and emergency assistant services could all make a sour situation a little bit sweeter.
Apply here for the Chase Sapphire Preferred Card with a 80,000-point bonus after you spend $4,000 in the first three months.
Additional reporting by Madison Blancaflor
Featured photo by Eric Helgas for The Points Guy.
We may earn a commission for purchases using our links. Learn more.