The Blurred Lines of Small Business Banking - Credit Union Times
---
The Blurred Lines of Small Business Banking - Credit Union Times
Posted: 08 Jun 2020 12:27 PM PDT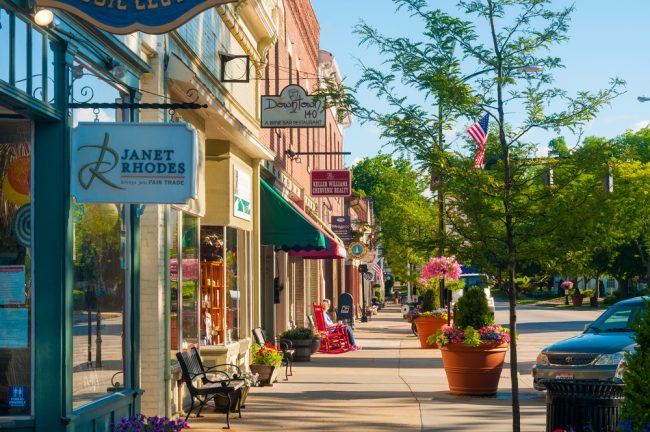 Credit unions with assets at approximately $5 billion and below are traditionally considered to be within the "community banking market." Historically, they have focused on their communities through retail banking, local experiences and supporting small business owners to help them achieve their dreams. However, many credit unions have struggled to serve small to medium sized businesses (SMBs), as they are a vastly diverse group with varying industries, needs, income and maturity levels represented.
Now, we are seeing a shift in the strategy. Credit unions are expanding their markets and services. They are trying to attract larger business, with more sophisticated accounting packages. This is further driving the need for banking services and blurring the line between retail, small business and a full, robust cash management solution.
What Is Retail Banking?
Also known as consumer banking, retail banking focuses on the individual consumer's needs. An account holder needs to pay an electric bill? No problem. Deposit that birthday check from grandma? Done. Ultimately, retail banking is what most people think about when they hear the word "banking."
Previously, many small businesses and sole proprietorships would hide out in an institution's traditional "retail banking solution." It didn't quite fit their needs, but it was less costly and most business owners could easily access it via their computer.
What Is SMB Banking?
An increase in the complexity of business owners' needs leads us to SMB digital banking. Think of it as retail banking, plus a series of entitlements, complete with ACH/wire capability and approvals. In actuality, it is a bit more robust than that, but for the sake of this example, I have simplified it.
What Is Cash Management?
When even further complexity is needed, organizations turn to a cash management solution. Cash management refers to the collection and managing of the business' cash flows. This includes, but is not limited to, predictive reporting on cash coming in and out, the ability to access multiple addendums, and the ability to streamline payments/collections. Necessary in a large corporation, these services are often overlooked or can prove to be too costly for the smaller businesses.
But, what if a small business could access these tools earlier? Would it provide the additional leverage and scalability they need to propel their venture forward? Could it accelerate their growth?
Now, the lines are beginning to blur. What was once three distinct categories is now becoming a universal business need. According to a recent study conducted by JP Morgan, most businesses already doing their banking online but still have a mix of complex cases that require in-person or phone contact.
As small businesses demand more from their banking experiences, community banks and credit unions will need to shift upmarket in their feature set to remain relevant.
How?
Ensure your chosen technology partner is assessing this changing market and is preparing for the future. Banking, especially digital banking, must evolve in order to address the growing needs of the advancing business market. It is vital to work with a provider that both understands that the small business segment is growing and is prepared to support it.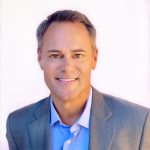 Michael Abare is Principal Product Manager, Digital Business Banking for Finastra in Austin, Texas.
Gov. Wolf Announces $225 Million Grant Program for Small Businesses Impacted by COVID-19 - pa.gov
Posted: 08 Jun 2020 10:32 AM PDT
Governor Tom Wolf today announced a $225 million statewide grant program to support small businesses that were impacted by the COVID-19 public health crisis and subsequent business closure order.
"As we continue to navigate the COVID-19 pandemic and shift our focus toward reopening our commonwealth, we need to help all Pennsylvanians recover. We need to provide assistance for those who were hurt by the pandemic and the resulting economic downturn," Gov. Wolf said. "This new program will provide direct support to impacted businesses to cover operating expenses during the shutdown and the transition to reopening."
The funding was developed in partnership with state lawmakers and allocated through the recently enacted state budget, which included $2.6 billion in federal stimulus funds through the Coronavirus Aid, Relief, and Economic Security (CARES) Act, of which $225 million was earmarked for relief for small businesses.
The Department of Community and Economic Development (DCED) will distribute the funds to the Community Development Financial Institutions (CDFIs), which will then administer the funding in the form of grants.
Eligible businesses will be able to use the grants to cover operating expenses during the shutdown and transition to re-opening, and for technical assistance including training and guidance for business owners as they stabilize and relaunch their businesses.
The funds will be available through three programs:
$100 million for the Main Street Business Revitalization Program for small businesses that experienced loss as a result of the governor's March 19, 2020 order relating to the closure of all non-life-sustaining businesses and have or will incur costs to adapt to new business operations related to COVID-19;
$100 million for the Historically Disadvantaged Business Revitalization Program for small businesses that experienced loss as a result of the business closure order, have or will incur costs to adapt to new business operations related to COVID-19, and in which socially and economically disadvantaged individuals own at least a 51 percent interest and also control management and daily business operations.
$25 million for the Loan Payment Deferment and Loss Reserve Program, which will allow the CDFIs the opportunity to offer forbearance and payment relief for existing portfolio businesses that are struggling due to the impact of COVID, as well as shore up the financial position of the CDFIs that are experiencing significant increased defaults in their existing loan portfolios.
"I want to thank Governor Wolf for engaging leadership in the General Assembly to inform the process of moving federal aid out to those who have been most harmed by the COVID-19 pandemic. I also want to thank the leadership of the Senate Democratic caucus who worked with our members to formulate a strategic plan for the deployment of nearly $4 billion in federal assistance," said state Senator John Blake (D-Lackawanna). "The Main Street Business Revitalization program is a reflection of that cooperation and leadership and it will meet Pennsylvania's small business owners where they are, on Main Street, after nearly three months of lost or no sales. It will enable small business owners throughout the commonwealth to meet their insurance payments, rents, health insurance premiums, local taxes and other expenses that they otherwise could not meet due to lost sales. Finally, I want to thank the 17 CDFIs throughout the state as well as DCED for their professionalism, agility, urgency and dedication to getting this federal funding to the small businesses that need it most as quickly as possible."
"The Main Street Business and Historically Disadvantaged Revitalization Programs will provide welcomed relief for mom and pop businesses in neighborhoods across the commonwealth. Since this pandemic began, we have heard the needs of the auto body shops, the barbershops, the beauticians, the pizza shop owners, the soul food establishments and other businesses in our communities. The needs of these businesses that were unable to get much needed help from other state and federal programs were a priority in our Senate Democratic Caucus' April 29 PA CARES Program announcement," said state Senator Vincent Hughes (D-Philadelphia/Montgomery). "For months, my office has worked with a network of trusted community organizations that have a proven track record of working with our small businesses, the CDFIs, to find a solution to assist our neighborhood businesses. I believe these programs are that solution. There is still more work to be done, but these programs are a win for Pennsylvania and its small businesses."
"Small businesses bore the brunt of the economic impacts of the pandemic. This investment is a good first step toward their recovery and the recovery of communities across the commonwealth," said House Democratic Leader Frank Dermody. "This program will benefit multiple diverse industries, brought forward from many partners in the legislature, including Reps. Jared Solomon, Morgan Cephas, Jake Wheatley, Ryan Bizzarro, Chris Sappey and Melissa Shusterman."
The PA CDFI Network is a group of 17 PA-based community development financial institutions that primarily provide financing options for small businesses.
"We are pleased to work with the governor on the COVID-19 Relief Statewide Small Business Assistance program to provide economic opportunities for those affected by the COVID-19 pandemic," said James Burnett, vice chairman of the PA CDFI Network. "We know how important it is to support the smallest, most vulnerable businesses throughout the commonwealth, including historically disadvantaged and main street businesses."
ADA to host small business loans webinar June 12 - American Dental Association
Posted: 08 Jun 2020 02:25 PM PDT
June 08, 2020
The ADA is hosting a free webinar to give ADA members the latest information on the Small Business Administration's Paycheck Protection Program and Economic Injury Disaster Loans.
SBA Loans Programs: An Update for Dental Practices will air June 12 from 2-3 p.m. Central time and offers one hour of continuing education credit. For those dentists who can't watch it live, a recording will be available on demand within two business days.
During the webinar, ADA staff and representatives from the Academy of Dental Certified Public Accountants will provide an overview of the two programs, including how changes in the newly enacted Paycheck Protection Program Flexibility Act will affect dentists and dental practices.
The webinar will be broadcast via Zoom. Register here.
State's Small Business Week brings awareness, support amid COVID-19 - WCTI12.com
Posted: 08 Jun 2020 04:46 PM PDT
[unable to retrieve full-text content]
State's Small Business Week brings awareness, support amid COVID-19
WCTI12.com
PPP Discourages Aid to Small Business Owners With Criminal Record - The Intercept
Posted: 08 Jun 2020 03:00 AM PDT
KB Brown started Wolfpack Promotionals, which creates advertising and promotional materials, in Minneapolis six years ago in part to help others. He saw that smaller businesses needed to advertise their services but couldn't afford some of the larger firms. "We realized we could do that at a [fairer] price and make it look just as good, if not better," he said. "It was something that I'm good at that I like, and we realized we could make a business out of it."
Becoming an entrepreneur was also one of the few avenues open to him. He was convicted of a felony in 1993 and spent 18 years in prison. With that history, "unfortunately, finding a job is not the easiest thing in the world to do," he said. A criminal background can make it nearly impossible to secure employment: a 2011 study found that many employers simply bar people from applying, part of why men with criminal backgrounds make up a third of all nonworking men in their prime. Instead, Brown was able to build a booming business, at least doubling his sales every year, and hire six employees.
And then the pandemic hit. His sales dropped by over 90 percent in March. "We haven't even bothered looking lately. It's probably worse," he said in May, defeat in his voice. Customers don't have the money to pay for advertising. He has projects in his shop ready for pickup that no one has come to claim and pay for. "It's hurt us. It's hurt us bad." He's furloughed all of his employees.
So Brown decided to apply for the Paycheck Protection Program, created by Congress through the CARES Act, which offers small business owners forgivable loans to cover their payroll and other costs. During the first round of funding, he went to his bank and "we were essentially laughed out of the place," he said. Undeterred, he filled out the application to get money from the second round. But as he made his way to the end of the form, one of the last questions stopped him in his tracks: "Within the last 5 years, for any felony, has the Applicant (if an individual) or any owner of the Applicant 1) been convicted; 2) pleaded guilty; 3) pleaded nolo contendere; 4) been placed on pretrial diversion; or 5) been placed on any form of parole or probation (including probation before judgment)?"
The Small Business Administration, as Brown found out, has outright excluded any business owner who was convicted of a felony within the past five years from getting a PPP loan, as well as those who have simply been charged and put in pretrial diversion, parole, or probation without yet being convicted or spending any time in prison. It has also excluded anyone who is presently incarcerated or on probation or parole.
"I don't understand why the question is there in the first place," Brown said. A felony charge, he argued, "should not be an economic death sentence." And in this case, it could be a sentence placed not just on him, but the employees who rely on him for their paychecks. Technically, Brown shouldn't be disqualified from the program given that his conviction was nearly three decades ago. But at the end of May, a month since he applied, he still hadn't gotten any PPP funding. He's worried that his lender has thought twice about approving him for the money with a felony in his background.
Putting such a question on the application form won't just exclude those who are banned, but deter others who might otherwise qualify. "Most employers heard them loud and clear," said Breon Wells, president of the Daniel Initiative, a lobbying firm that advocates on criminal justice issues. Applying and later finding out you're disqualified, he said, "is tantamount to potentially being put back into the system."
The treatment of individuals with criminal histories stands in stark contrast with corporations that have had brushes with the law. The New York Times identified at least seven companies that have gotten $45 million in PPP loans total despite recent legal action against them. Biopharmaceutical company MiMedx Group got $10 million after agreeing to pay the Justice Department $6.5 million just weeks before to resolve allegations that it violated federal law. U.S. Auto Parts Network received $4.1 million despite being in a "heated dispute," the Times reporters write, in recent years with Customers and Border Protection, including the seizure of some of its products under the allegation that they are counterfeit. Aerospace manufacturer CPI Aerostructures got $4.8 million even though its chief financial officer resigned in February after it disclosed major accounting problems.
Meanwhile, the SBA's other loan programs don't outright bar people with felonies, but instead subject them to an individual "good character" evaluation, giving the applicant "the ability to explain yourself, explain the circumstances around the felony," Wells said. When Congress passed the CARES Act, "it was silent on the issue," said Sarah Crozier, senior communications manager at Main Street Alliance, a small business network. So it was up to the SBA to issue its own guidelines.
"Even if they're technically eligible, it's up to the lender at the end of the day."
The SBA went much further than its prior guidance with the PPP. "That was quite shocking," Crozier said. She pointed out that someone who hasn't been convicted of anything is still presumed innocent in the justice system, and yet is still disqualified from getting a PPP loan.
Crozier worries that lenders may decide to reject applications from people with criminal backgrounds but who should technically qualify out of an overabundance of caution, as may be happening with Brown. "You get people stuck in this limbo when you have the question" on the application, she said. "Even if they're technically eligible, it's up to the lender at the end of the day." Plus, a leaked SBA PowerPoint reported by Entrepreneur instructs SBA administrators to deny applicants for Economic Injury Disaster Loans from any small business owners who have been arrested for a felony or were arrested for a misdemeanor within the last 10 years.
The SBA didn't respond to a request for comment from The Intercept.
"It's frustrating to constantly have something hanging over your head from many, many moons ago," Brown said.
Many small business owners with criminal backgrounds are likely just opting out of the PPP. At first there was a crush of demand for PPP loans, and in the melee, many larger firms won out while smaller ones got sidelined. "If you're a small business, you already feel like the deck is stacked against you," Wells said. "If you're a small business owner of color, and one with a criminal history, it has the impact of making it seem not only improbable, but even inconceivable and impossible that you could get a loan."
"We're the last on anybody's agenda, and we are the first to get the funding cut."
Courtney Stewart hasn't applied for a PPP loan, despite the fact that he had to lay off two of the five employees at his nonprofit and reduce hours and pay for the others. "We're the last on anybody's agenda, and we are the first to get the funding cut," he said. "It's just a state of emergency for organizations like mine."
Stewart runs the National Reentry Network for Returning Citizens, which offers mentoring, counseling, and other services to help people leaving jails and prisons. His services are in even more demand now that some jails and prisons are releasing people due to coronavirus. He doesn't have the resources to meet that need.
Yet he doesn't think he could get a PPP loan. "Everybody that works for the organization has a criminal background," he noted. He doesn't understand why that should disqualify him from receiving aid. After all, he pointed out, his donors are able to trust him with their money. The SBA, he argued, should be able to exercise the same oversight. "The Paycheck Protection Program, in principle, it sounds great," he said. "But there are too many things that are discouraging."
He's also worried about the impact it will have on others who are trying to reenter society and become financially stable by running their own businesses. Many like him are likely going to be scared away from the program. They "already see the federal government as a monster," he said. "This is the reason we don't get involved with a lot of these processes, because we already feel like we're excluded and we don't have a shot at any of it."
The criminal history question may be playing a role in the PPP's racial disparities. According to a recent survey, over 40 percent of black and Hispanic business owners didn't get any of the federal relief they applied for, while another 21 percent are still waiting to hear back. As of 2010, a third of black men had felony convictions on their records, compared to 8 percent of the general population.
There is some appetite to lift the criminal background rule. In the HEROES Act passed in the House, only those who are currently incarcerated or who were previously convicted of a felony for financial fraud or deception would be barred from the PPP. The bill also says that the SBA can't issue any further restrictions. So far Republicans in the Senate haven't indicated a willingness to pass the legislation, and the legislation they passed to fix aspects of the PPP didn't include anything about criminal histories. But there is some bipartisan concern about the problem. On June 4, Republican Sens. Rob Portman and James Lankford teamed up with Democratic Sens. Ben Cardin and Cory Booker to introduce legislation that would remove the ban on applicants with felony convictions.
Wells is confident that there will at least be a "conversation" about changing the rule in the Senate. "Conservatives see this as a right-to-work issue," he said. "This is about people who have done their time coming out and being able to combat recidivism rates by accessing this money."
Brown can't afford to wait much longer. He's not sure what the future of his business will hold. "Things look bad for us right now," he said. "We're not sure how things are going to turn out." There's a chance Wolfpack Promotionals will never reopen.