National Merchants Association (NMA) Acquires New CFO, Jeff Socha - PR Web
---
National Merchants Association (NMA) Acquires New CFO, Jeff Socha - PR Web
Posted: 30 Jun 2020 08:11 AM PDT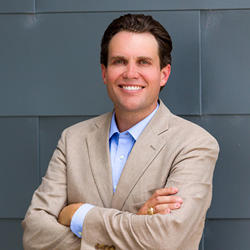 TEMECULA, Calif. (PRWEB) June 30, 2020
National Merchants Association (NMA) is proud to announce its appointment of Jeff Socha as Chief Financial Officer. As one of the founding partners of Ark Financial Group, Jeff brings extensive experience in developing financial solutions for business owners in real estate, construction, software, and other industries.
Jeff's technical expertise and extensive education make him a strong addition to carry forward National Merchants Association's mission. He earned his Bachelor's degree in Engineering and Finance from Texas A&M. In 2019, Jeff attended Harvard Business School's action-oriented and collaborative General Management Program where he learned skills to become an outstanding business leader.
Even before his studies, Jeff spent his early years working in the family business founded by his grandfather in 1950; hiring his first financial advisor at 15 years old. Jeff's upbringing of working in the family business influenced his decision to specialize in financial consulting.
In addition to his extensive knowledge of financial consulting, Jeff's dedication to business owners' rights motivated him to become involved in two political action committees where he lobbied the U.S. Congress on finance and tax regulations. His understanding of lobbying for business owners will begin to shape NMA's plans for credit card processing regulations.
After leaving Capitol Hill, Jeff went on to found Ark Financial Group, a fractional family office that specializes in holistic financial planning and consulting for business and community leaders. Jeff's solutions for lowering the risk of business ownership and increasing his clients' profitability have been nationally recognized. This can be attributed to creating personalized plans and recommendations for each business. This fits well with NMA's goal of Payments Made Personal™.
Volunteer service in the community keeps Jeff's financial and leadership skills sharp. Jeff serves as a board member of the Entrepreneur's Organization. He has also served as Chairman of the Board for the Young Catholic Professionals 2016-2017, and as a Board Member for Holy Family Catholic School 2016-2019.
Jeff Socha will make an excellent addition to the National Merchants Association as the new Chief Financial Officer. His experience and expertise will allow NMA to better serve their clients with expert financial advice.
About National Merchants Association (NMA)
National Merchants Association is a global leader in credit card processing and merchant services. They are a merchant advocacy group that specializes in high risk credit card processing. Their mission is to provide a merchant account that Works for You®. NMA lobbies to reduce the unnecessary and unreasonable fees associated with accepting electronic transactions. They also help businesses grow by generating sales opportunities and providing solutions to maximize profits. For three years in a row, NMA has been ranked among the Inc. 5000 fastest-growing private companies.
Visit http://www.NationalMerchants.com or call (866) 509-7199 for more information.
Share article on social media or email: