Web developers throw small businesses a lifeline | Business - Bend Bulletin
---
Web developers throw small businesses a lifeline | Business - Bend Bulletin
Posted: 17 Apr 2020 05:30 PM PDT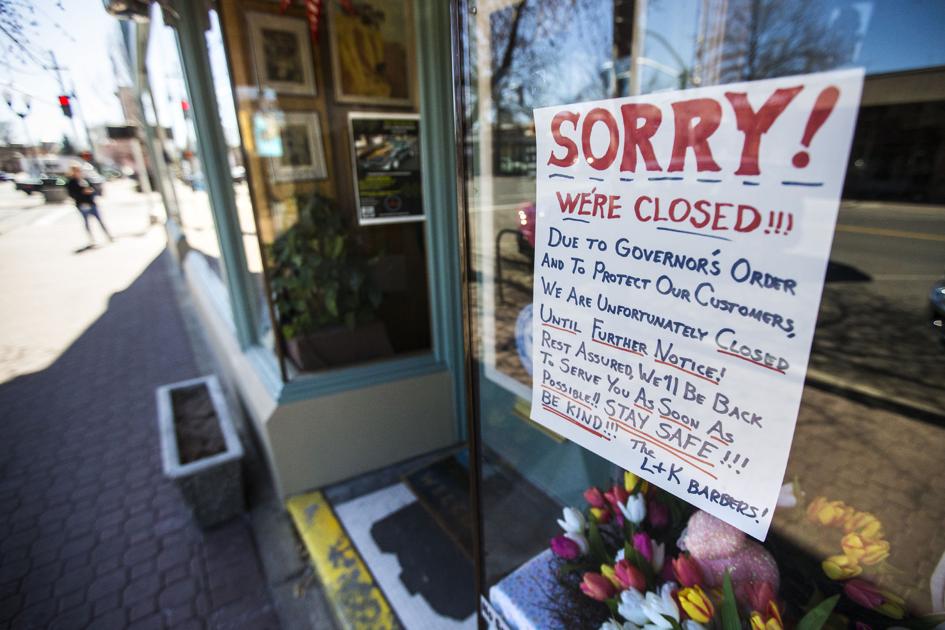 Businesses in Bend struggling under the weight of the COVID-19 lockdown could be getting a lifeline soon from a community-focused web platform that allows users to buy credit at local businesses once the pandemic has run its course.
The online project, called SOS Bend, is expected to launch to the public next week, said Matt Abrams, one of its founding partners. The funds go immediately to the local business to provide financial support.
SOS Bend is a coordinated effort by a group of volunteer engineers, designers and marketers. The hope is that small contributions to local businesses can help pay their bills during the COVID-19 lockdown, which has been devastating to small businesses that operate on razor-thin margins.
"We must act now to help the local businesses that make our community special stay afloat," said Abrams, a native Oregonian who has been living in Bend for 20 years.
Over 100 businesses signed up to be part of the platform this week, said Abrams. The plan is for customers to start buying credits next week — a tentative start as the group will only launch when it's confident the program will work.
"We recognize that small-business owners have already been through hell and we have to get this right," said Abrams. "That's a one-shot deal, or else we are just adding to the pain and frustrations they are already confronted with. If that means (the launch date) slips a bit to get it right, we will do so."
Some Bend businesses have received federal support in the form of the paycheck protection program, a forgivable loan that can financially support business for up to eight weeks, allowing companies to retain their workforce. But funding for the program dried up this week so many local businesses are still in dire need of financial support.
SOS Bend was developed with several local businesses and organizations, including the Bend Chamber of Commerce and the Oregon Community Foundation. It was set up as a zero-revenue generating entity.
There has been interest beyond Bend from other cities across Oregon to set up a similar program, said Gavin Burke, another founding member. Inquiries have come from as far away as India.
"At first we just wanted to help the neighbors we know are hurting," said Burke. "But it was obvious from the beginning that other towns and cities were facing the same urgent problems. We want to share this with everyone. After all, we are all in this together."
Abrams said the team wants to first launch in Bend and work out any kinks before expanding to other communities.
"Our intention is and always has been to offer this up broadly, but crawl, walk, then run in relation to a broad roll-out," said Abrams.
For merchants, the only fees associated with the plan are standard debit and credit card fees charged by the card processor to the merchant. SOS Bend isn't charging any fees for the service.
For customers, it's just a matter of going to the SOS Bend website (sosbend.com), finding a merchant on a map and completing a standard e-commerce-style transaction. In addition to entering credit or debit card information, buyers will also need to submit their email addresses and cellphone numbers.
Credit redemptions are done through a smartphone. A four-digit code is texted to the SOS Bend phone number and a QR code is sent back. The QR code is then used to redeem the credit at the place of business.
When can the store credit be used? That depends on when social-distancing restrictions are lifted and businesses can get back to work — it may not be the same date for all places of business. There is a slight risk in buying credits if a place of business never reopens. There is no way to get a refund.
The project is still in the development phase, and the organizers are working to get local businesses signed up to the service. Abrams said the response has been positive among local business owners but he is not ready to declare success.
"The proof will be when we launch the consumer side as well," said Abrams. "And if we are able to help make a dent for the business owners that make our community special."