Some small businesses are flourishing during the COVID-19 pandemic - Marketplace
---
Some small businesses are flourishing during the COVID-19 pandemic - Marketplace
Posted: 25 Mar 2020 02:50 PM PDT
Nearly all businesses in the U.S. have been touched, and in some cases, decimated, by COVID-19. The airline industry says it will be bankrupt without a federal bailout; restaurants, salons and retailers — chains and individually-owned — are hemorrhaging, leaving countless hourly workers unemployed.
But surprisingly, some companies have seen soaring growth due to COVID-19. The publicly traded video conferencing platform Zoom, now part of the country's collective lexicon, has seen its stock rise, as have delivery services as most Americans try to "shelter in place." Large companies like pet supplier Chewy, meal kit company Blue Apron, as well as smaller businesses and startups have been blindsided by surging sales over the past several weeks as COVID-19 and increased containment restrictions turned worlds upside down.
"We didn't see it coming," said Ryan Lupberger, the co-founder of Cleancult, a venture-backed startup that manufactures natural cleaning products in zero waste packaging.
"People are just not finding cleaning products in stores," said Lupberger in New York City, where half of the 15-person team is working remotely, the other half is in San Juan, Puerto Rico. Cleancult's Amazon sales have increased eight times over in the past several weeks, according to Lupberger, tripled in retail stores and doubled on Cleancult's website.
Cleancult's manufacturing is located in the Midwest without a "shelter in place" mandate thus far. Production of lemongrass soaps and orange zest cleaners, among other products, has been ramped up to meet demand, shifts have been doubled, the work week has been expanded to seven day. Lupberger leaves worker safety measures to the warehouse manager. "All I know," Lupberger said, "is that it's been expensive." 
With an immediate recession predicted due to COVID-19, venture capital funding is drying up and startups like Cleancult are worried. "We see this huge demand," Lupberger said, "but we don't have the dollars to support it."
Some of Cleancult's VC funding has been delayed, and Lupberger and co-founder Zachary Bedrosian have started to look at alternatives like loans and basic lines of credit.
Tushy saw its bidet sales skyrocket when consumers began to have a collective melt down about toilet paper scarcity. Founded by Miki Agrawal, Tushy makes portable, self-installable bidets, allowing users to clean themselves with water rather than toilet paper. Bidets are popular in many countries, but have yet to catch on in the U.S.
In early March Tushy's CEO Jason Ojalvo said he had projected a possible bump in bidet sales due to concerns about health and sanitation. But when videos of frantic shoppers pushing carts piled high with economy size packages of toilet paper went viral, sales exploded. "The toilet paper hoarding," conceded Ojalvo, "caused the really significant boost."
Over two weeks Tushy's sales doubled, quickly tripled and are now holding at ten times according to Ojalvo. Tushy bidets are sold out on Amazon and back ordered on the Tushy website. With bidets currently being manufactured in Asia Ojalvo aims to fulfill back orders by late March or early April.
When Ashley Tyrner, the founder of Farmbox Direct, a subscription service that delivers boxes of fresh produce, woke up on March 14, she thought there was some type of bug in her computer system. "There's no way we could have taken that many orders overnight," recalled Tyrner recently, "but we did. We are doubling the company every 24 hours."
Many of Farmbox's new customers are located in areas where supermarket shelves sit empty. Others new customers set up deliveries for parents and grandparents who are not risking infection by leaving their homes to shop.
Scough, a mash up of "scarf" and "cough," is a Brooklyn-based company that makes stylish wrap around scarves and bandanas in funky patterns with attached hidden masks. The immunosuppressant community has typically purchased Scough masks, according to founder Andrew Kessler, as well as airplane travelers, motorcycle and bike riders. In early March masks were in such high demand that Scough's entire stock sold out.
"We went from like, 'Oh, wow, that's a bit of an uptick,'" Kessler recalled, "to 'Uh-oh, everything's kind of breaking,' to, 'Oh, no, we're going to be out of out of stock in two months,' to 'We're going to be out stock in two days."
Kessler is scrambling to produce more masks, but Scough's supply chain has been thoroughly disrupted, so he's looking at alternatives. "Our inboxes are just flooded with people asking questions about masks and what to do and how many they can get," said Kessler, who hesitantly said he might resume production in four to six weeks. "But factories are shutting down" said Kessler, "and who knows anything anymore."
Fardad Zabetian, founder of the multilingual web conferencing platform Kudo said they've recently had more than 200 inquiries a day about Kudo's services. "They're looking for a solution for, let's say, tomorrow," said Zabetian with a laugh, "that's kind of the state of where we are on the technology side." He estimated his business has increased 400% since COVID-19 spread to Europe and then North America.
Kudo is similar to other video conferencing platforms like Zoom, but with live, simultaneous translation in multiple languages. Zabetian said international meetings that had been slated for March, April and beyond, are being conducted on his platform. It has about 2,000 professionally trained interpreters, many of whom are in lock down cities across Europe, willing to work from their home offices.
"What COVID-19 is doing for Kudo," said Zabetian, "is speeding up that adoption curve of people trying a new technology. Because that's the only way they can meet."
Feelings on profiting during a pandemic
Some business owners have mixed feelings about the sudden surge in sales during a global pandemic.
"It's really complex," said Lupberger, of Cleancult's rapid growth. While he's happy Cleancult's products are in demand, he's aware it could be perceived as exploiting the situation.
Cleancult has just launched a new initiative, for every customer order placed on their website, they'll donate a bar of their lemongrass soap to NYC Relief.
"There is some ambivalence around our cultural moment happening, coinciding with a really kind of scary time for so many Americans," said Tushy's Ojalvo. "But at the same time, what's important to note is that we haven't really changed our marketing positioning or stance."
"We're kind of just doing more of the same," Ojalvo said. "Actually, we're doing less of the same," he corrected himself, referring to a humorous Tushy ad they recently pulled (made 18 months ago) featuring two guys competing for the last roll of toilet paper in a bodega. "[We're] trying to be extra sensitive," Ojalvo said.
With the increased volume, Farmbox's Tyrner  said she feels good about keeping some of her Kansas City supplier's employees from getting laid off, since supplying hotels, schools and restaurants has evaporated. She's also hired several new people to work in Farmbox's customer service department.
Scough's Kessler has become accustomed to spiking mask sales during catastrophes, such as wildfires. "We try and just remember the reason why we did it in the first place," said Kessler of designing scarves with hidden facemasks, "so that sort of keeps us going."
"It's not a happy moment," said Zabetian despite Kudo's booming growth, "the consequences of coronavirus is much bigger than Kudo or Zoom or any of this."
Related Stories
If you're a member of your local public radio station, we thank you — because your support helps those stations keep programs like Marketplace on the air.  But for Marketplace to continue to grow, we need additional investment from those who care most about what we do: superfans like you.
Your donation — as little as $5 — helps us create more content that matters to you and your community, and to reach more people where they are – whether that's radio, podcasts or online.
When you contribute directly to Marketplace, you become a partner in that mission: someone who understands that when we all get smarter, everybody wins.
Best Small Business Loans of 2020 | Coronavirus - Anchorage Press
Posted: 03 Apr 2020 12:00 AM PDT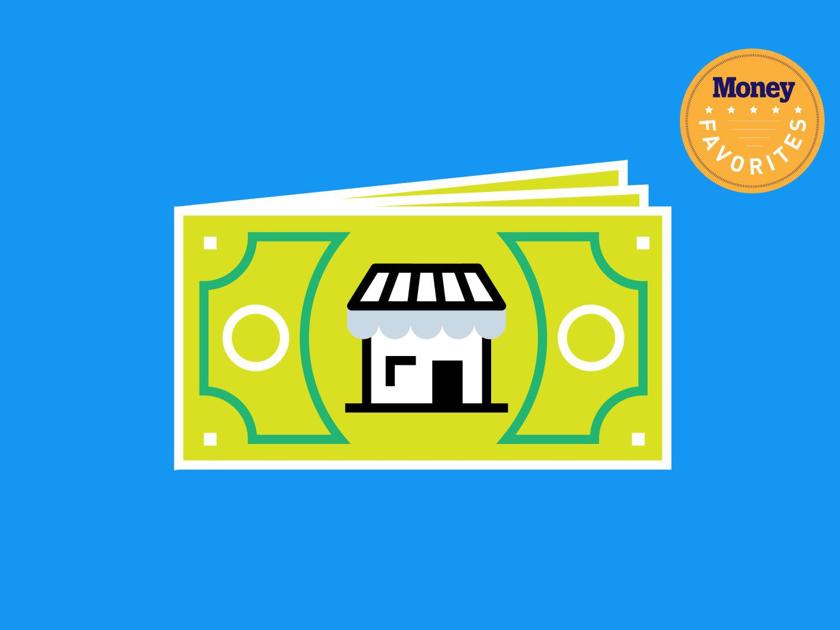 March 24 Update: In response to the Coronavirus pandemic, the Small Business Administration is providing loans of up to $2 million to small businesses as a part of its Disaster Assistance Loans program. The application process is being streamlined in order to disburse funds faster, and the SBA has already approved a one-year deferment of payments on the loans. Interest rates are at 3.75% for small businesses and 2.75% for non-profits. More information can be found at sba.gov.
For many small businesses, particularly those that are seasonal or reliant on the prompt payment of invoices to maintain their cash flow, having the necessary funds to cover expenses or fuel an expansion can be difficult. Short term loans can help these business owners grow by putting the working capital they need within reach. These loans can be used to cover payroll, fund new equipment or inventory, or invest in new ventures — almost anything that can enable a business to grow and expand, remain operational or boost profits over time.
If you're in the market for a small business loan, you may be wondering whether you'll qualify and if so, the type of interest rate you'll pay. After all, small business loans are notorious for being more difficult to get approved for than, say, a personal loan. The Small Business Administration (SBA) is the most well-known source of small business loans, both short and long term, and offers low interest rates and a number of educational tools for business owners just starting out. However, the SBA loan application process requires a lot of documentation and takes a long period of time. In many cases funds are disbursed two to three weeks after the application has been approved. In some cases, a business owner may need the funds sooner than that.
Fortunately, a number of online small business lenders offer high-quality loans that might surprise you with their reasonable rates and fair terms. Many also let you apply online and get a decision within a single business day, with funds being disbursed within one to three days after you've accepted the loan offer, which is an attractive feature to some small businesses. "Many small business owners, they just have a big time crunch and often a cash crunch," says Joyce Klein, Director of the Business Ownership Initiative at the Aspen Institute. "That's why speed is very attractive to them.
For this guide, we compared a number of small business lenders and their loan products. The best business loans available today are featured below, offering loans with reasonable terms and fees for qualifying borrowers.
Important Points to Know About the Best Small Business Loans
Some lenders require a minimum amount of proven business income for you to qualify. This might make them a poor choice for entrepreneurs who want to use loan funds to start a brand new venture.
Some small business lenders offer loans and others offer lines of credit. Some lenders on our list offer both. A loan is disbursed as a lump sum in most cases, while a business line of credit is a pool that you can tap as needed, similar to a credit card.
Your personal credit score is different from your business credit score. You have a FICO credit score that ranges from 300 to 850, based on your personal credit profile. Your business credit score is usually measured in increments from zero to 100.
Most business lenders require you to have solid personal credit in order to qualify.
The Best Small Business Loans of 2020
While the best loan for you will depend on multiple individual factors, some lenders stand out for their low starting rates, fair loan terms, and easy application process. The best business loans featured below meet those criteria. (See original post: https://money.com/best-small-business-loans/)
OnDeck: Best Small Business Loans for New Business Owners
Fundbox: Best Small Business Loans for Easy Approvals
Funding Circle: Best Small Business Loans with a Low APR
National Funding: Best for Short-Term Borrowing
Best Small Business Loan Reviews
The best small business loan for you will depend on how much you want to borrow, your business history, and your credit score. The reviews below showcase each of our top lenders, making it easy for you to compare.
OnDeck: Best Small Business Loans for New Business Owners
OnDeck is another small business lender that offers only two products — short term small business loans and lines of credit. You can borrow from $5,000 up to $500,000 with a small business loan, while lines of credit are offered in amounts from $6,000 up to $100,000. User reviews for OnDeck tend to be excellent, with an average of 5 stars on Trustpilot. You have to be in business for just one year with OnDeck, whereas many other small business lenders require you to have a longer business history for approval.
You can apply for a small business loan with OnDeck online and receive your funds in as little as 24 hours. Your business must have at least $100,000 in revenue, however, and there are also requirements for your personal credit, including a minimum FICO score of 600.
Loan terms will vary between three and 36 months, with daily and weekly repayment options. Interest rates on loans are fixed, meaning they are only calculated once, and start at 9.99% and can go as high as 98%. There are origination fees but no other fees related to the loan:
Summary of benefits:
Lines of credit with limits of $100,000 and small business loans up to $500,000
Online applications and approvals in minutes
Fixed fee interest rate
Required minimum revenue of $100,000 and at least 12 months in business
Fundbox: Best Small Business Loans for Easy Approvals
Fundbox offers two business funding products — a line of credit and trade credit (also known as net terms). Both are short term alternatives for businesses looking to maintain a steady revenue stream.
A quick online process makes it easy for businesses to get approved for a line of credit in amounts ranging from $1,000 to a maximum of $100,000. In order to qualify for a line of credit, the business needs to have been using a compatible business bank account for at least three months prior to applying for the loan. Repayments are made on a 12 or 24-month schedule, and the interest rates start at 4.66% with no draw fees. No minimum credit score is required, nor is a minimum revenue requirement in place.
FundBox's second product is Net Terms, a form of trade or vendor credit for B2B businesses. It works differently than other small business loans in that Fundbox will pay your vendor invoices for you, allowing you to receive merchandise without having to pay for it upfront. As long as you repay FundBox within the agreed-upon term, the loan is interest and fee-free. You do have to link your bank accounts to Fundbox with this option, however. The repayment schedule, interest rate, and maximum credit amounts are the same as for the line of credit.
Fundbox loan products don't have any early payment fees, so you can pay off what you borrow any time without penalty. The company says you can get a credit decision in as little as three minutes, making it one of the easiest lenders for online approvals today.
Summary of benefits:
Line of credit or invoice advances
Lines of credit are available in amounts up to $100,000
No minimum credit score or minimum revenue requirements
No early payment fees
Funding Circle: Best Small Business Loans with a Low APR
Funding Circle offers small business loans with starting fixed fee interest rates as low as 4.99% and as high as 36%, which is still lower than most short term small business lenders. Since the lender's founding, it has funded $10.9 billion through its online platform.
You'll be connected with a loan specialist within an hour of applying online, who will help you determine the best option for your business. Loans amounts start at $25,000 and go up to $500,000 if you qualify, and the funds can be deposited in your bank account in as little as one business day after you've accepted the loan offer.
Loan terms can be as short as six months or up to a maximum of five years. Funding Circle loans come with fixed monthly payments, and you'll never owe an early payment penalty if you pay your loan off early. You can receive a loan decision in as little as 24 hours, and applying won't affect your credit score.
Although there is no minimum revenue requirement, businesses need to have been operating for at least two years and have a minimum credit score of 620 in order to qualify for a Funding Circle loan. The company also requires a lien on your business assets as well as a personal guarantee from the main business owners.
Summary of benefits:
Loans up to $500,000
Interest rates start at 4.99%
Online applications, with disbursement in as little as three business days
No minimum revenue requirement
National Funding: Best for Short-Term Borrowing
National Funding offers short term small business loans in amounts from $5,000 up to $500,000 with no upfront costs. In order to qualify for a loan with National Funding, you need a personal credit score of 500 (one of the lowest required scores among this type of lender), yearly business revenue of $100,000, an average balance of $1,500 in the business bank account, and to have been in operation for at least one year.
Interest is charged as a fixed fee and can be anywhere between 17% and 36%. Loan terms are for 6 to 15 months and repayments are done on a daily basis. There is also a 2% origination fee.
You can apply online and have your loan approved the same day, and you can even receive your loan funds in as little as 24 hours. Early payoff discounts up to 7% of the total remaining balance are also available to qualified loan customers who pay their loans off in good standing.
This online lender may not be a household name, but National Funding boasts an average of 4.5 stars out of 5 across more than 1,100 reviews on Trustpilot.
Summary of benefits:
Loans up to $500,000 with no upfront costs
Online applications, with loan disbursement in as little as 24 hours
Early payoff discounts available
How We Determined the Best Small Business Loans of 2020
The best small business loans available today all work differently, but each lender provides an easy application process and fast fund disbursement. Here are all the most important factors we considered as we compiled this list of the best business loans and lenders for 2020.
Easy Application Process
The top business lenders offering small business loans today operate online, so an easy application process is important. We gave the highest marks to business lenders that provide a quick and easy online process, especially those that offer loan decisions the same business day.
Transparency
While small business loans have their share of interest charges and fees, we gave precedence to lenders who are transparent about the cost of their loans. All of the lenders on this list offer information on their websites to help borrowers figure out how much they'll pay in interest and fees over the life of their loan.
Fast Loan Funding
While an easy loan application process is crucial, we also gave high marks to lenders that offer fast loan funding. The top lenders on this list make it possible to receive your loan funds in anywhere between 24 hours and three days after you get approved.
Find the Best Small Business Loan
The best small business loans of 2020 help entrepreneurs and small business owners find the funding they need to reach their short-term goals. To acquire the ideal loan for your unique situation, however, you may need to do some legwork upfront. As you evaluate the different lenders and their products you want to make sure they follow transparent and fair business practices. The Responsible Business Lending Coalition has established the Small Business Borrowers' Bill of Rights which sets a standard of practice for short term lenders. "If they adhere to those practices, then we think the product is responsible," says Klein.
The following tips can help you become a better candidate and save money on your small business loan over the long haul. Remember though, regardless of which financing option you choose, to make sure you feel confident you can meet the terms set by the lender.
Check your personal credit score
While your business credit score is a consideration with small business lenders, your personal credit score will also be considered. In fact, many of them will only look at your personal credit score. This means you may want to take a few minutes to check your score before you apply for a small business loan. Some of the lenders on our list let you qualify for small business loans with a FICO score as low as 500, but that doesn't mean you'll obtain the lowest interest rate or best terms.
There are many steps you can take to improve your personal credit, including paying all your personal bills early or on time and paying off debt to decrease your overall credit utilization. If your funding need isn't immediate, consider ways to improve your score. By taking these steps early on, you could increase your FICO score and potentially qualify for a small business loan with lower long-term costs. However, if you need funding quickly and your credit score is low, it may be difficult to find a lender willing to approve a loan, and if they do, your interest rates will be fairly high.
Consider Different Funding Options
Before even beginning to search for short term funding, figure out how much money you'll need and how you plan on using it. Doing this can help you determine what the best option will be. We've offered some great options above that can provide short term loans. These aren't your only options, however.
Lines of Credit: A line of credit will work as an emergency fund. You can apply for and obtain a specific amount, and then only use a portion of the fund as the need arises. You only pay interest on the amount you have used and repayments are scheduled on a daily, weekly or monthly basis. Because a line of credit lets you "borrow as you go," it could mean borrowing a lower amount and paying less interest in the end.
Merchant Cash Advances: This type of cash flow loan is tied to your credit and debit card sales. The lender basically advances you an amount of money, which is guaranteed by your future credit and debit card sales, with repayments taken from these future sales instead of within a set term.
Vendor Credits: With this option, you work out an arrangement with your vendors to get time to pay for a product or service — usually terms of 30, 45, or 60 days — instead of having to pay for it on delivery. There is no interest attached to this type of "loan," unless you fail to pay it back within the predetermined period of time. This option allows you to sell the product to your customer and get the funds necessary to pay the vendor and is easy to manage.
Invoice Financing: With invoice financing, you use unpaid invoices as collateral for the cash flow loan. Once you receive payment from your customer, you repay the loan plus any interest and fees associated with it.
Another similar option is Invoice Factoring. In this case, you are selling your unpaid invoices to the lender, usually at between 70% to 90% of the value of the invoice. The lender will then work with your customer to obtain full payment of the invoice.
Business Credit Cards: While not actually a loan, a business credit card can be a source of immediate funding for a business in need of some short term cash flow. While the interest rate on these cards can be high if you pay the balance off every month or within a short period of time you may save on interest over a traditional loan. You may also be able to take advantage of zero % interest introductory offers or rewards/points programs that can provide added benefits later on.
Compare Interest Rates and Fees
When looking for short term funding, it's best to compare offers from different lenders. Find out what fees are charged and pay particular attention to the interest rate and how it is calculated. Many online lenders use a fixed fee factor to calculate the interest you'll be paying on the loan. This means that the interest is not compounding, but calculated once on the full amount of the loan.
For example, if you borrow $100,000 and the lender uses a fixed fee factor of 1.2, you will be repaying $120,000. The factor used by the lender will depend on your business's (or your personal) creditworthiness, the amount of the loan, and the term for repayment. Even if you repay the loan before the term is up, you are responsible for paying the full amount unless your lender offers a discount for early payment.
Find out if there are origination fees related to the business loan. For lines of credit, check to see if there are draw fees (an amount charged every time you use the line of credit). Depending on the lender, you may be able to pay loan fees upfront or finance them in your loan payoff amount. Make sure you know and understand any fees you'll be charged and when, so you can make an informed decision.
If you are considering refinancing a previous loan with a new one and are using the same lender, Klein recommends that you fully understand the terms of the new loan. "There's a practice that we've seen called double-dipping where they will actually charge you a financing fee not only on the new money but also on the existing money you already have," she says. Make sure you completely understand the terms and interest to be paid on the new loan. If you are unsure of the terms, look for other options.
Beware as well of lenders who include a Confession of Judgement clause in the contract. In essence, this clause means that you are admitting that you broke the contract and any penalties written into the contract can be imposed without you having the opportunity to negotiate a compromise or work out a payment plan. This clause also allows the lender to take any and all money in your accounts, even if that amount is more than what you actually owe. State laws regulate the language used in Confessions of Judgement, and some states don't allow them at all, so if you are considering a small business lender, familiarize yourself with your state's rules concerning this clause.
Avoid Prepayment Penalties
Finally, don't forget there's one fee you never want to pay — the prepayment penalty. This fee can be charged on some loans when the borrower pays their loan off early, but you shouldn't be penalized for responsible repayment.
We suggest considering only small business lenders that let you pay off your loan at any time without penalty. That way, you can pay at a pace that works for you, even early if your finances allow. Some lenders will even offer a discount if you repay the loan before its term, which can represent significant savings on interest.
Almost all businesses will at some point need a little help when it comes to cash flow. Prepare yourself for this possibility by maintaining a good credit history and improving your credit score if possible. Be prepared to compare the lending options available to you and choose the one that will provide the funding you need with the terms and fees that make sense for your business.