Glenwood business community fights COVID-19 with innovative ideas - Glenwood Springs Post Independent
---
Glenwood business community fights COVID-19 with innovative ideas - Glenwood Springs Post Independent
Posted: 20 Apr 2020 04:00 PM PDT
Instead of gearing up for summer, Summit Canyon Mountaineering owner Carl Moak has been negotiating with suppliers about extending payment terms and holding orders. 
For the past 15 years, Moak has worked at his shop, which is now located on Sixth Street near the Hotel Colorado. 
Not even in his worst nightmare, he explained, has he ever endured anything quite like the COVID-19 crisis.
"I had to lay everyone off," Moak said. "All we can do is try to survive right now."
Support Local Journalism
DDA, city and chamber support
According to Downtown Development Authority Executive Director Laura Kirk, the DDA is working to allocate $100,000 from its budget to help downtown businesses like Summit Canyon get through the crisis. 
Glenwood Springs Chief Operating Officer Steve Boyd also said the city was looking to match the DDA's contribution with a $100,000 commitment of its own. 
"We are putting every idea that comes along on the table," Boyd said. 
Each year, the city awards approximately $200,000 in discretionary and tourism grants to community nonprofits.
This year's application deadline was extended by two weeks to April 17 for additional submissions from nonprofits focused on promoting local economic recovery. 
"It may be that they prioritize economic recovery ideas over what traditionally gets funded," Boyd said. "That's going to be up to council."
The financial advisory board will make grant recommendations to city council at the end of April. The grants have a target award date of May 14. 
Glenwood Springs Chamber Resort Association President and CEO Angie Anderson said the chamber was actively sharing educational resources to help businesses better understand economic relief packages like the more than $2 trillion CARES Act. 
"We're also just continuing to promote our local businesses," Anderson said. "And, promoting how people can support business during this time."
On its website, the chamber has compiled a comprehensive list of takeout and delivery options to help support restaurants and bars from Aspen to Parachute. Additionally, on glenwoodchamber.com, residents can also access a spreadsheet, which lists the status of nearly 100 local businesses including restaurants, retail shops and others. 
"We still have these businesses here to support, even though it's in a different way," Anderson said. "I think that's more important now than ever."
Open online
Chrissy Lee-Manes, who co-owns Homsted with her husband John Lee downtown, said they temporarily closed their storefront along Cooper Avenue beginning March 26.
Homsted, like many small businesses, has remained open online during the pandemic. 
Recently, customers donated online to Homsted, which allowed the small business owners to provide hand sanitizer to the River Center in New Castle.
The local nonprofit organization hosts several community outreach efforts each year including its Life Assistance Program.
"They would go on and donate $2 to help us cover some of the costs," Lee-Manes said. "We were able to get 60 to 70 hand sanitizers over to the River Center."
According to River Center Executive Director Heather Paulson, many of those hand sanitizers were then donated to senior centers throughout the area.
Another local businesses, Inkswell Screen Printers, has also stayed busy during the stay-at-home order printing logos from businesses across the valley onto t-shirts.
"This is part of a bigger, nationwide campaign that a lot of screen printing shops are getting into," Rachel Fulfer, Inkswell Screen Printers owner, said.
"Roaring for Recovery," the local installment of the nationwide campaign, allows business owners to send their company's logo to Fulfer, at no cost to them, to have placed on t-shirts.  
For every t-shirt sold on inkswellprinting.com, $12 goes to the business whose logo was selected and ultimately printed on the shirt.
"We really wanted to do something that could reach across and help out these other small businesses, too," Fulfer said.
One of those small businesses, Ball Brewing in south Glenwood Springs, opened its taproom and home brew supply store shortly before the pandemic. 
"It couldn't have come at a worse time, that's for sure," owner Bobby Ball said. "I didn't do all of this building and put everything I had into this to just be shut down after five and a half weeks."
The local brewer has been able to sell growlers to go and plans to film an online series about homebrewing to share in the coming weeks.
"Originally, we wanted to do classes here on the weekend, but obviously that can't happen," Ball said. "We're trying to think of every avenue we can to help people and continue to bring in revenue and get through this."
Summit Canyon's Moak said he recently sent an email to his customers thanking them for their continued support.
According to Moak, the email's subject line read "We'll be back."
"There's no question about that," Moak said.
Small business success strategies coronavirus - Fast Company
Posted: 12 Apr 2020 02:41 AM PDT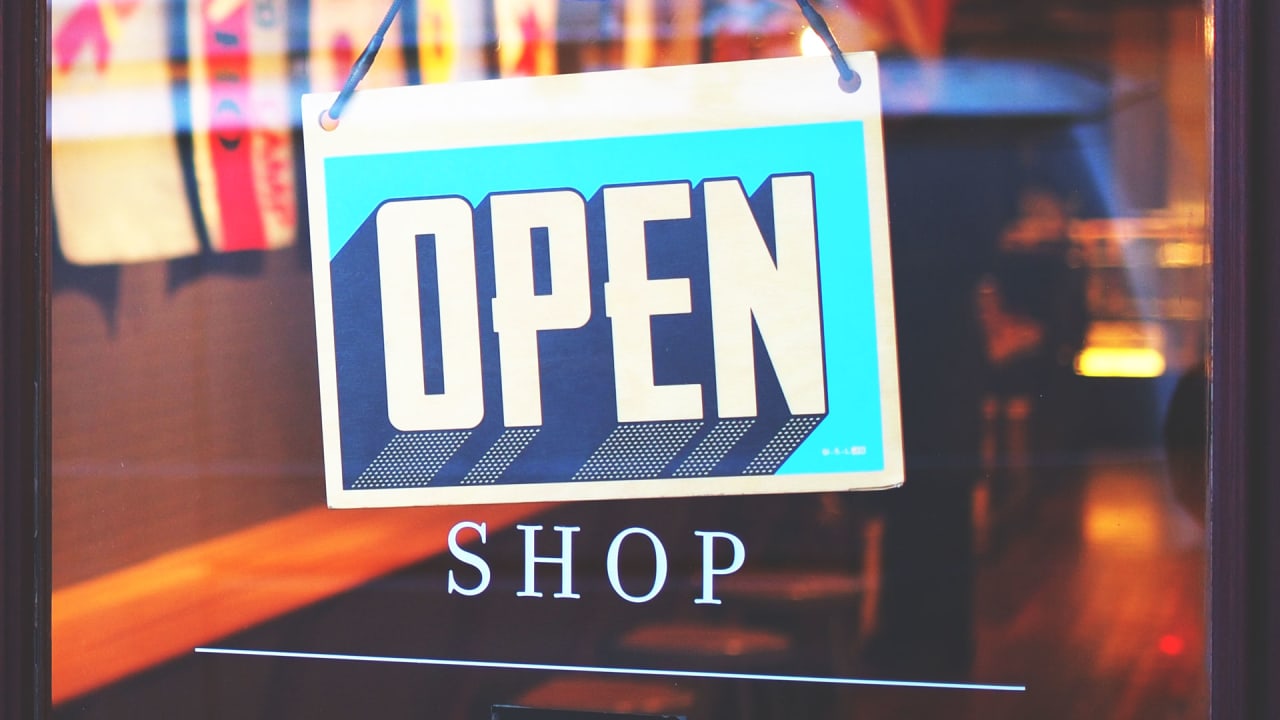 We can all agree that social distancing is necessary for the health of our communities, but it's been catastrophic for many small businesses that rely on in-person activities to thrive. From restaurants to gift shops to cleaning services, businesses have had to completely upend their normal strategies to figure out how to survive.
We've researched and spoken to a variety of small businesses around the world to find out what they're doing to get through this uncharted territory. The main takeaway from all of them: flexibility. Things are not business as usual, and everyone is getting creative to make things work. Here are a few strategies that resourceful small businesses are trying during social distancing.
Expand your market
In some cases, your existing clientele just won't be able to make use of your products or services. For example, Cleaning service Aman for Home services had to find new clients because their regular customers understandably didn't want people coming into their homes.
Instead, they told us, they began offering sterilization and disinfection services for entrances of buildings that were still in use. The demand isn't as high as normal, but it allows them to continue operating during this unprecedented period.
Similarly, many local distilleries have shifted to making hand sanitizer. Some, like Litchfield Distillery in Connecticut, are giving it away for free, which serves as a great marketing strategy to increase loyalty down the road. Others, like Tamworth Distilling in New Hampshire, are selling sanitizer in order to keep their business operating during the crisis. It's going so well that they're actually selling out.
Consider new ways to deliver your product or service
Many dine-in restaurants and bars are offering online ordering and curbside pickup. But other brick-and-mortar businesses need something more personal.
When your business model involves people coming in to browse or interact with you, you need to figure out how to make that happen virtually. La De Da! gift shop in suburban Chicago is all about offering personalized recommendations for gifts. People don't come in knowing what they want—they browse, and they rely on the owner, Jill Carlisle, to point them in the right direction.
With social distancing in full swing, Jill now has customers complete a Google Form, mimicking the kinds of questions she'd ask when a customer walks in or calls her. From there, she can work with the customer virtually to find the perfect gift.
Necker's Toyland, a toy store in Simsbury, Connecticut, that's been in business since 1948, also had to get creative. They're offering a FaceTime browsing option, virtually walking kids around the store, so they can pick out something that'll keep them busy during quarantine. Then they're offering curbside pickup or delivery to nearby towns.
Service-oriented businesses are doing something similar. McAlister Training in San Luis Obispo, California, like many fitness studios, has taken its classes virtual. They've also taken the opportunity to expand their market, offering classes for kids who are at home with some energy to burn. And the Winchester Mystery House in San Jose, California, is offering online tours of the historic—and strange—landmark.
By offering your services online, you retain existing customers during social distancing, while also potentially opening your market to people outside of your geographic area.
Partner with other businesses
Some struggling businesses, like Metro Bis restaurant in suburban Connecticut, are partnering with other, less-affected businesses. Metro Bis has been selling prepared meals at a local grocery store to make up for the lack of business in-house. This partnership gives them a way to safely serve their customers.
At the same time, some struggling businesses are teaming up with each other. City Home, a home decor and design business out of Portland, Oregon, has partnered with a local florist to offer an incentive to customers.
Three City Home customers will receive a surprise bouquet from local florist Old Town Florist with their delivery. For City Home, the promotion serves as an incentive to purchase. But Old Town Florist benefits, too: it's a new marketing channel, targeting customers who have a vested interest in home decor and would be likely to purchase flowers to brighten a room.
Stay connected with your customers
Your customers may not be buying from you right now, but you'll need them more than ever once things settle down and they can come back to you in person. That's why it's so important to stay connected through virtual channels. Here are a few ways to make that happen.
1. Send an email
Email your customers to let them know how they can get your product or service during this time. Are you doing curbside pickup? Offering virtual consults?
2. Update your website
Of course, an email will only reach the people whose contact info you have. For everyone else, you need to update your website.
Folks who come to your website need to know what you are—or aren't—offering. If you're still operating in some way, make that clear front and center on your homepage, so you don't miss out on potential business. If you're completely out of commission, let people know why: by showing that you're prioritizing the safety of your employees and community, people might be more likely to support you when things settle down.
Don't have a website? Create a Facebook page to get some visibility and give people insight into what you're up to.
3. Ask for ideas
No one knows better what your customers want than your customers themselves. Everyone is dealing with social distancing differently, so it can benefit you to just ask—what do folks want from your business right now?
Liz Morrow, a creative interior designer out of Tacoma, Washington, took to Instagram to ask people what they'd like her help with.
Letting your customers guide your crisis strategy ensures that you're providing products and services people want. Plus, it allows you to continue to market and connect with your customers even when they're not coming into your store.
Invest now in your business's future
While business is slow, you can use the time to figure out what you can streamline for when your business is back in action.
For starters, identify what processes you can automate. If you're not sure where to start, there are a few kinds of tasks that are ripe for automation:
Tasks you have to do frequently or on a schedule
Tasks that involve moving information between apps
Boring tasks that don't require higher-order thinking
Tasks that take you away from what you really want to be doing
Automating your processes will help you now if you're short-staffed, but it'll also pay dividends in the long run.
George Kontos, cofounder and CEO of Marshmallow Streaming, found a bottleneck in his business when managing customers across multiple applications including Salesforce, QuickBooks, and Google Drive. He decided to use the slow period to automate some of those tasks.
By investing in this effort during this slowdown period, we have positioned ourselves to be more successful and efficient when business picks back up.
Another way to invest now for future gains is through your content marketing. Creating high quality content is something you can do by yourself, on your own schedule. You can send it to your email list and post it on social, keeping your customers engaged during social distancing. But it will also serve you in the long run, especially if you keep SEO in mind.
Corrie Beth Hogg, an author and master maker, got creative with her content marketing. She created a free coloring page that people could print out and color during quarantine.
Because folks are spending more time online during social distancing, now is a great time to offer this kind of content: it's a marketing channel for you and a benefit to your fans and potential customers.
This is an unprecedented time for small businesses, and there's no one-size-fits-all solution. Try some of the strategies above, and don't forget that there are small business relief programs available, including SBA loans and other funds.
---
This article originally appeared in Zapier and is reprinted with permission.
16 Great Business Ideas For Fighting The COVID-19 Pandemic - Real Leaders
Posted: 01 Apr 2020 12:00 AM PDT
Editors Note: Real Leaders is making its archive of magazines freely available to all visitors to our website as part of our contribution to the Covid-19 pandemic. We believe you'll emerge stronger and wiser when this crisis passes, and we hope our stories will keep you entertained and inspired while we sit out this challenging time. Sign up here and you'll be instantly redirected to our archive.
Millions of business owners are scrambling to reinvent their businesses. Many have already found innovative ways to roll with the punches — from rethinking supply chains, redeploying staff, offering crucial advice, and even recreating your favorite bar online. We asked 16 smart CEOs and business owners how they've adapted to our new virus-ridden reality.
1. These Outdoor Cushion Makers Aren't Sitting Down
Known for their durable outdoor furniture made from recycled plastic, Polywood is pivoting to respond to a call to action from Indiana hospitals that have reached out and asked for one million cloth surgical masks. The company is enlisting their sewing team that normally assembles outdoor furniture cushions to help create the masks and their textile partner Revolution Fabrics is currently testing different fabric blends for breathability. Polywood will do their own in-house research, in conjunction with local health leaders to quickly scale and produce masks that can also be bleached and reused to meet escalating demand.
www.polywood.com
2. Smart Security Kiosks Stop the Spread of New Threats
While large numbers of US citizens are expected to work from home due to the continuous spread of COVID-19, utility workers, first responders and medical staff are still expected to fulfill their duties. Security provider, Force 5 has taken a unique approach at keeping staff healthy during this pandemic and developed kiosks at security points that ask workers health-screening questions before entering critical areas, or interacting with critical personnel. Questions such as: "do you have clearance?" and "have you traveled?" are asked to protect workers. They are also developing a thermometer to check staff temperatures and integrates with their kiosk's — to automatically reject high risk individuals entering a facility.
www.force5solutions.com
3. Ancient Games Become New Mental Health Tools
Online chess and backgammon website, Chess Gammon, based in the United Kingdom, has seen a spike in demand for these traditional games. With billions of people housebound, the company has been helping people at home stay mentally active and reduce the risk from going outside. Who would have thought that such ancient games would have suddenly become so popular again.
www.chessgammon.co.uk
4. The Hacked Booking App That Now Rallies Volunteers
Zelos, is an app for volunteer management based in Estonia. Originally developed for events and festivals, when the virus struck their Northern European country they connected their app to collaboration app Trello within 48 hours and created a helpline for senior citizens. The elderly call the helpline and an operator uses Trello, to push information to volunteers' smartphones. Within 24 hours, they had signed up more than 1,000 volunteers and within two days were helping seniors to get groceries (and avoid the 3-day wait times). The founders don't have the resources to scale this idea beyond Estonia, and are looking for those interested in implementing this idea in their communities. The API is free, and people would only need to cover minor software costs.
www.getzelos.com
5. Unemployed Tailors Have Become Lifesavers
Boston-based custom clothier 9Tailors provides top quality, custom suiting and has been greatly impacted by the region-wide lockdown. "In a time when you aren't able to do what you normally do, you must look for what you can do," says founder Samantha Shih. The company found itself with tailors with sewing machines who were out of work, and local hospitals with a lack of medical supplies. It was a perfect match. Using their excess fabric, comprised of 100% wool, they employed the unemployed tailors and seamstresses, who also urgently needed an income, to produce reusable face masks for healthcare workers on the front lines of the COVID-19 battle.
www.9tailors.com
6. Beyond Hand-Washing: Full Body Sterilizers
Boster Biological Technology, based in Pleasanton, CA, has been producing high-quality antibodies and testing kits to the scientific community since 1993, but with the arrival of COVID-19, they sprung into action to develop new products that help patients and medical workers. The company is working on a whole body sterilizer that will be sprayed over your entire body. They are also developing thermal scanners to be installed around the US that will check body temperatures of visitors to airports and buildings — the first screening step in identifying coronavirus patients.
www.bosterbio.com
7. Pandemic Masks That Kids Really Want to Wear
Children's toy company, Bunnies By The Bay, is manufacturing masks for kids and medical workers with heartwarming images of bunnies and whimsical designs. They are also donating products and resources to hospitals and orphanage groups — an ongoing mission of theirs. With the rise of COVID-19 they are a next step to help spread comfort and love to children, while helping to save lives.
www.bunniesbythebay.com
8. Lonely? Visit Russia's Stay the Fck Home Bar
Open 24/7, the Stay the Fck Home bar was launched by Russian creative agency the Shishki Collective to encourage more people to stay at home during the Covid-19 pandemic. Over 30,000 users visited the website in the 24 hours since its launch and during the first opening week more than 120,000 people visited the online-bar. The virtual video-conferencing bar is without borders, where people from all over the world can meet, have a drink, and try not to lose their collective minds by supporting each other. Already,  #Stayrhefuckhome has grown beyond the original idea to include 15 themed bars — including wine bars and Italian bars.  "We are going to collaborate with world-renowned DJs, organize events and keep having fun despite this worldwide quarantine," – says Mike Shishkin, CEO of  Shishki Collective. Some people are popping in for only a few minutes, but some people are spending an entire night together. For example, one attendee from Kiev took his mates on a "bar crawl," driving around the city and showing everyone the beautiful landmarks of Kiev through his phone camera. 
 
"We were driven by idea of openness and  mutual support around the world," says Shishkin. "We want people not to close up and become anxious and suspicious because of the virus. Rather, we want them to lead with openness and mutual support, and give people a chance to expand their social circles around the globe."
www.staythefuckhome.bar
9. Truck-sharing Company Helps Students Relocate Fast
Truck-sharing service Truxx announced they are offering discounted service for university and college students faced with early move-outs as campuses continue to close in response to COVID-19. The aim of the offer, dubbed CollegeRoxx, is to help students make their unexpected moves just a little easier. The company also stepped up to help in Nashville after a tornado. Many companies have used their service to help with sudden logistics challenges that they face with the current pandemic. Cofounder Jamie Hess, reckons they are perfectly positioned to help those planning to convert buildings to hospitals or overhaul production lines that require new supply chains. Their truck-sharing model offers an agile, cost effective service that can help.
www.truxxit.com
10. Tell Your Boss What You Really Think. From a Safe Distance
Online suggestion box, DirectSuggest, has a virtual suggestion box application that is being used throughout the world to assist organizations to manage, adapt, and mitigate issues around the coronavirus pandemic. Thousands of employees are staying engaged with their companies and making innovative suggestions on what they think is necessary to prevent the virus from harming their daily operations. DirectSuggest are currently offering a free 90-day promotional offer to assist in spreading the level of impact they can make in businesses around the world.
www.directsuggest.com
11. These Lawyers Have Turned Into Publishers For Good
Connecticut law firm Pullman & Comley has essentially turned itself into a COVID-19 publication, putting out blog posts multiple times a day on different legal topics. As the crisis began to unfold, this 101-year-old firm with 90+ attorneys was inundated with questions from companies, municipalities, educational institutions and nonprofits and attorneys began writing almost immediately as a service to the communities they serve. Many of the topics they have addressed are ones that many may not even have considered yet: Working from home and sick leave policies — what is required of employers and what is within their rights? Childcare and children-at-work policies — how can employers support parents of kids whose schools or daycares have been closed? What types of business closures could be covered by insurance? How has telehealth coverage been expanded and who can now see a doctor remotely? Quarantine and isolation policies — who can be quarantined and under what conditions? How do school closures affect obligations of school districts with respect to students with disabilities?
www.pullcom.com
12. Disinfect Your Office With Small UFO
Sending humans into buildings infected by the COVID-19 virus to disinfect them is a health risk, especially in small rooms and in confined spaces. Most drones can't fly stably indoors and into confined spaces, but Digital Aerolus has developed the Aertos 120 UVC drone by combining the disinfection power of UVC lights with unique industrial drones. The drones are designed to fly indoors and in confined spaces and provide UVC cleaning, significantly reducing health risks. Potential areas include doctor's offices, hospital rooms, waiting areas, grocery and retail stores, businesses and areas where first responder and healthcare workers rest between shifts. UVC light sanitation technology is currently used in the healthcare industry but many of the UVC lights are large, cost-prohibitive or impractical to deploy. By combining industrial drones with small but powerful UVC lights, it has allowed many more organizations to use this life-saving technology.
www.digitalaerolus.com
13. Find a Machine Globally to Fulfill Your Local Needs
Neil Ferrier, the head of luxury lifestyle brand, Discommon in Greenville, South Carolina, recently pivoted all his efforts toward aiding medical workers in the state. He rallied his overseas production contacts to produce 7.5 million disposable masks and is delivering these masks to the hospital system in South Carolina. Frustrated with the delays in shipping, as 230 countries try to get their products out of China, he utilized his resources to locate critical mask-making machines in Hong Kong and was instrumental in working with multiple parties to facilitate a National Guard Lockheed C-5 to pick up the machines and deliver them to Carolina. Locals are now able to produce masks at fabric mills in the area.
www.discommon.com
14. Is Your Product Already Fighting The Virus?
Copper H2O produces water bottles made of copper, which recent studies have shown is naturally anti-viral and can help stop the transmission of the coronavirus (but not a 100% solution). Many companies have already used their copper bottles for staff as a way of helping to minimize the spread of the virus and also to avoid disposable, single-use water bottles. Recent scientific studies on copper as an anti-viral have shown the benefits of this metal.
www.copperh2o.com
15. Give Your Empty Land Away (For a While)
CEO of Car Passionate, Michael Lowe, wasn't sure how his car parts company could contribute to the COVID-19 outbreak, but then he realized that even small gestures and ideas can help. "As my staff and I are working away from our premises as much as possible, we aren't using the entirety of our land, so what I decided to do is allow all key, front-line workers to park freely wherever and whenever they liked." Their team have offered their services to the vulnerable by adapting many of their vehicles into delivery vehicles and turned industrial pressure washers, used for cleaning industrial grime, toward keeping vulnerable areas clean. Their positive role modeling has made other small businesses in the area want to join forces with them and help deliver essentials to the vulnerable.
www.CarPassionate.com
16. How to Fight an Invisible Enemy With 3D Printers
Minuteman Press franchisees like Michael Levy in Levittown, Long Island are taking action in the fight against COVID-19 by using 3D printing to produce critical items like face-shields and hand sanitizer labels. Levy never imagined that his 3D printing machine would one day be used to help fight a disease, but that's exactly what's happening today. While the face shields Michael and his staff are printing and assembling are not designed by medical teams, they are being requested by medical professionals and requests are mounting as quickly as he fulfills them. "I'm getting calls from anesthesiologists, dental hygienists and other providers. All are saying they want them now and don't have them readily available, so we print them all day to accommodate this need.
www.minutemanpressfranchise.com