4 Things that Automatically Disqualify You for a PPP Loan - Nav
---
4 Things that Automatically Disqualify You for a PPP Loan - Nav
Posted: 09 Apr 2020 12:00 AM PDT
As millions of small business owners are applying for low-interest loans associated with the Paycheck Protection Plan, I can't help but think of all the small business owners I personally spoke with over Facebook last weekend as the PPP got off to a rather bumpy start as lenders tried to absorb the new regulations associated with the SBA's disaster relief loans. With that in mind, it seemed like a good time to share 4 things that automatically disqualify you for a PPP loan and talk about an option or two for next steps.
As lenders across the country are starting to come online, myself and everyone at Nav has been committed to provide the most accurate and up-to-date information we could to answer questions and provide actionable information to hopefully help you make decisions. It has not been easy as rules have been vague—and even changed over the days and weeks. Because I'm neither an employee of the SBA nor an attorney or accountant, I encourage you to consult with your attorney, accountant, or CPA if you fall into any of these categories before you apply for a PPP loan.
What 4 Things Automatically Disqualify You For a PPP Loan?
According to the SBA, and clearly spelled out in the application for a PPP loan, the following four things will automatically disqualify you for a loan.
You Have Defaulted on an SBA Loan in the Past
"Has the Applicant, any owner of the Applicant, or any business owned or controlled by any of them, ever obtained a direct or guaranteed loan from SBA or any other Federal agency that is currently delinquent or has defaulted in the last 7 years and caused a loss to the government?" 
If the answer is "yes" the application will not be approved. 
You are Suspended or Voluntarily Excluded by any Federal Agency from Participating in this Transaction
"Is the Applicant or any owner of the Applicant presently suspended, debarred, proposed for debarment, declared ineligible, voluntarily excluded from participation in this transaction by any Federal department or agency, or presently involved in any bankruptcy?"
If the answer is "yes" the application will not be approved. 
If You Are Subject to an Indictment for Criminal Charges or are Presently Incarcerated or on Probation or Parole 
"Is the Applicant (if an individual) or any individual owning 20% or more of the equity of the Applicant subject to an indictment, criminal information, arraignment, or other means by which formal criminal charges are brought in any jurisdiction, or presently incarcerated, or on probation or parole?"
If the answer is "yes" the application will not be approved. 
If You've Had a Felony on Your Record Within the Last 5 years
"Within the last 5 years, for any felony, has the Applicant (if an individual) or any owner of the Applicant 1) been convicted; 2) pleaded guilty; 3) pleaded nolo contendere; 4) been placed on pretrial diversion; or 5) been placed on any form of parole or probation (including probation before judgment)?"
If the answer is "yes" the application will not be approved. 
Are the Options if my Application for a PPP Loan Will be Automatically Declined?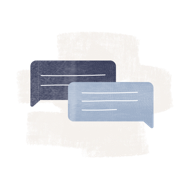 Chat with our Credit & Lending Experts
Get free, unbiased financing recommendations based on your business needs from our team of Credit & Lending Experts.
Schedule a call

A lot of time and good credit behavior will mitigate some of the challenges associated with these four conditions, but some of them are more complicated to overcome than others and will definitely require legal counsel to review your situation and make decisions about next steps. If you've defaulted on an SBA loan, but it was longer than seven years ago, for example, there are law firms that specialize in helping businesses though the process, but many of them suggest it will likely take up to 10 years of exceptional credit behavior and a protracted legal process.
A felony on your record doesn't necessarily disqualify you provided it is not recent and you currently have a clear record.
If you have a strong credit history, there are some options available to you for alternative forms of financing, but they will not be the same low-interest loans currently being offered by the SBA.
Other Financing Options
Business Credit Cards
If you are experiencing one or more of the 4 things that automatically disqualify you for a PPP loan, a business credit card can be a good option. Especially given the recent cuts to the Prime Rate by the Federal Reserve, which means credit card APRs could be lower than they were last year at this time. Although a number of credit card providers are accepting fewer credit card applications right now, there are still some that are.
A Business Line of Credit
A business line of credit is a time-tested way for a small business to have quick access to cash to meet an unanticipated need. The upside of a line of credit is you pay for what you borrow, but know the full line is available if you need it — a good option for business owners who haven't been hit yet, but want to be prepared nonetheless. 
If you already have a line of credit, Nav is already talking with customers who have seen their total credit lines cut, so we encourage you to take a draw now before the funds are unavailable. This is a precaution, and one we wouldn't normally recommend if we didn't anticipate continued tightening among business lenders.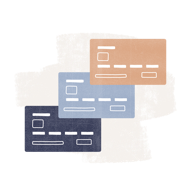 100+ business credit cards in one click
Business credit cards can make sure you always have emergency cash on hand. Browse your top business credit card matches for free and apply in minutes!
Find my top options

Non-Traditional Funding Sources
A crowdfunding campaign or micro-lender might be a good source of capital to get you over the next several weeks. I became familiar with the micro-lender Kiva a few years ago and have become a big fan. They will offer up to $15,000 0% interest loans to small businesses that meet a few important qualifications.
Kiva says it doesn't judge borrowers just by their credit history. You will need to provide information about your monthly debts, though, and you cannot currently be in bankruptcy. 
To complete your loan request you'll need to share a personal story that explains why you are passionate about your business, as well as describe how you will use the funds. If approved, you'll need to find people in your network (friends, family, fans of your business) to initially fund a small portion of your loan. (According to Kiva, borrowers must invite between 5 and 35 lenders from within their network depending on the loan size and other factors.) Kiva says this step helps provide accountability and demonstrates social capital.
Access Home Equity
There are a lot of reasons to avoid using your home equity to access capital in a crisis, but many businesses turn to home equity when there is't credit otherwise available. Please consult with your accountant or CPA before taking this step. This is not something we would regularly recommend and would be a last choice.
Please keep in mind this information is changing rapidly and is based on our current understanding of the programs. It can and likely will change. Although we will be monitoring and updating this as new information becomes available, please do not rely solely on this for your financial decisions. We encourage you to consult with your lawyers, CPAs and Financial Advisors. To review your real-time funding options with one of Nav's lending experts, please contact us.
Rate This Article
Blue Diamond Business Solutions Help Small Businesses and Entrepreneurs Obtain No-cost Business Credit - Virtual-Strategy Magazine
Posted: 17 Apr 2020 06:53 PM PDT
Building a business takes capital and the more money you have access to the faster you grow. Most business owners use their own personal credit to fund their business by draining their personal savings or borrowing money from family and friends.  But why do this if you don't need to?

Blue Diamond Business Solutions' Business Credit Builder program helps you start and grow your business without using your own funds, personal credit, or funds from your family and friends. They help you build credit for your EIN that's not linked to your personal social security number. This credit doesn't require cash flow, collateral, or good personal credit to qualify. So, you can get approved even as a startup business, and regardless of your personal credit quality.
With business credit you can obtain vendor credit immediately, and HIGH limit store credit cards shortly after; get access to fleet credit, cash credit cards, and auto vehicle financing; get access to credit with no personal credit check or guarantee; and obtain credit that reports to the business reporting agencies, not on your consumer credit reports.
You can build your business credit quickly, obtaining access to working capital as you go. Your business credit quality will determine if you get approved for a business loan, the amount you'll be approved for, and the rates and terms you'll pay.  So, as your business credit is established you become more lendable and can get the best terms on the money you obtain.
Blue Diamond Business Solutions will provide you with an easy step-by-step system to build business credit through their cutting-edge finance suite platform. Login and you'll find a custom experience built exclusively for you to obtain credit and financing for your company. And, you'll be guided through the process with your own business advising team who will help you with all aspects of building your business credit.
Through Blue Diamond Business Solutions' finance suite you can walk through all the necessary steps to setup your business credibly to meet credit issuer and lender approval criteria; get access to your Experian Smart Business data so you can track your business credit building in real time; learn how your business credit reports and scores work, and access paid credit monitoring through Dun & Bradstreet, Experian, and Equifax; get access to vendors who will give you credit that reports to the business reporting agencies, even if you have no credit reported now; get HIGH limit, revolving, store credit cards in your business name including Amazon, Walmart, BP, Chevron, Staples, Office Depot, Sam's Club, BJ's, Best Buy, and most other major retailers; and get access to fleet credit, cash credit cards, and auto vehicle financing without a personal credit check or personal guarantee.
Set up your business credibly, establish a positive business credit profile and score quickly, obtain vendor, store, fleet, and cash credit in your business name with business reporting, and become more lendable by building your business credit.
At Blue Diamond Business Solutions, their mission is to help entrepreneurs obtain the capital and credit they need to fuel their dreams. Whether you are just starting your business, or looking for millions in capital to expand, Blue Diamond Business Solutions LLC has solutions that can help you fund your endeavors. Their business credit solutions help you build credit for your business EIN that's not linked to your personal social security number. This credit can be obtained quickly regardless of personal credit quality, collateral, or cash flow. And you can get approved with no personal guarantee.
Blue Diamond Business Solutions can also help you with all aspects of obtaining business loans, even when banks say "no". You can get approved and fund within 72 hours or less, and for low-rate, long term loans, and credit lines. You can access cash flow financing, asset-based financing, even unsecured financing you can secure even as a startup company.
If you're interested in obtaining capital for your company at the best terms, Blue Diamond Business Solutions LLC has solutions for you. Contact them today to learn more about how you can get credit for your business EIN that's not linked to your personal social security number (no-cost business credit) and loan consultation.
For more information please visit www.bdbusinesssolutions.com
Media Contact
Company Name: Blue Diamond Business Solutions LLC
Contact Person: Media Relations
Email: Send Email
Phone: (877) 557-0579
Address: 3626 North Hall Street, Ste 610
City: Dallas
State: TX 75219
Country: United States
Website: https://www.bdbusinesssolutions.com